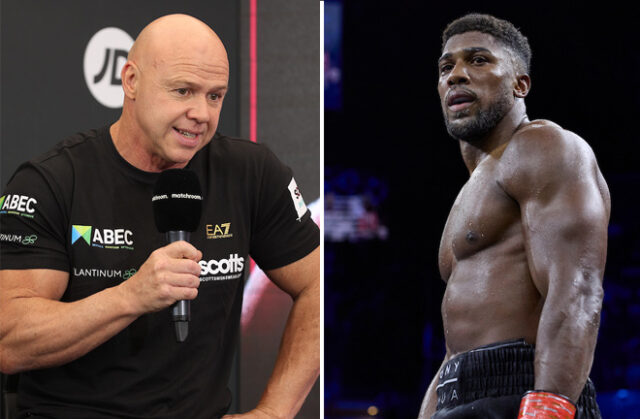 Trainer Dominic Ingle has advised Anthony Joshua to reduce his team size and put his faith into one trainer if he is to regain his position at the summit of the heavyweight division.
Joshua has been pictured training in Derrick James' Texas gym in recent weeks with rumours circulating that he will be leaving Robert Garcia, who led his corner alongside Angel Fernandez, as he fell to a second successive defeat to Oleksandr Usyk in Saudi Arabia in August.
It remains unclear whether the two-time heavyweight world champion will be moving on, but Ingle insists that the 33-year-old must return to basics, believing that the Watford man regards himself as a 'superstar'.
"Robert Garcia is a fantastic trainer," the Sheffield man told Boxing King Media.
"His resume speaks for himself.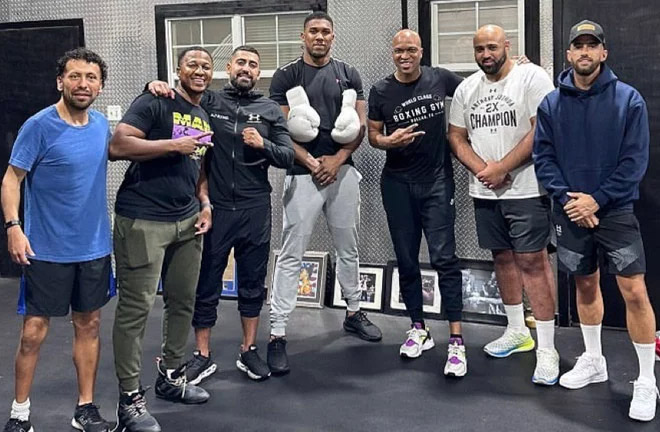 "If the likes of Robert Garcia can't turn Anthony Joshua around then it's not to do with Robert Garcia, it's to do with Anthony Joshua.
"My advice is this, Anthony Joshua, every single person he is involved with now, he has to cut them loose, put them to one side and put his hands in the trust of a good trainer and listen to that person only and get rid of his ego, because until he does he will never improve.
"It doesn't matter what trainer he goes with, what he does, because what Anthony Joshua is he is that's what he is, but he's got a load of people around him telling him different things, maybe contradicting the trainer, contradicting what he's doing training wise.
"Wherever Anthony Joshua goes, I'll be very, very, very suprised at this late part of his career, at the age he is that anybody's going to turn him around, because the only person who can turn Anthony Joshua around is Anthony Joshua and he's got to go back to the start.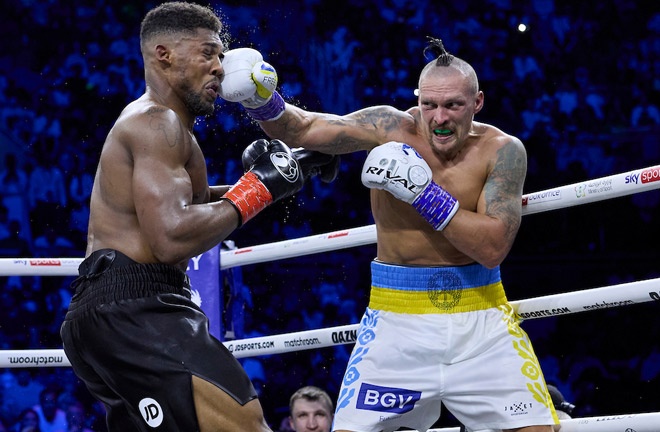 "Where his mentality was, to learn, instead of thinking that he is this superstar boxer, because when you get beat, you are no longer that. You have to go back and regroup, not look for another way, an easier way, to try and be where you are.
"It is a bit disrespectful to Robert Garcia and he might have a fight with his next trainer, and then go somewhere else.
"Ultimately, Anthony Joshua has to let himself loose from all the hangers-on, all the rabble.
"There are so many backslappers in boxing, you don't get a sense of reality, you've got to keep your feet on the ground."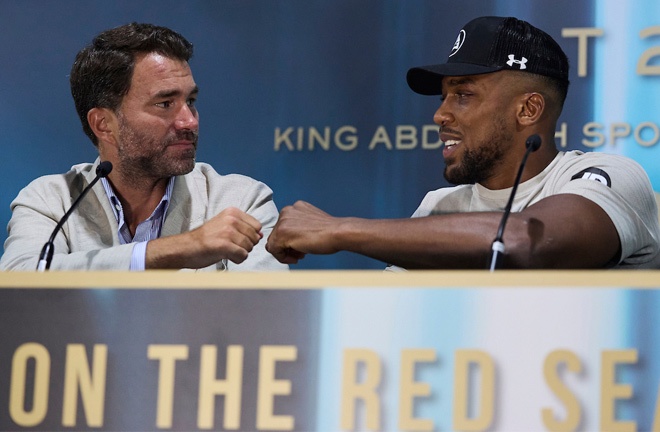 Joshua's Promoter Eddie Hearn has revealed his plans for 'AJ' to fight three times this year with clashes against Dillian Whyte, Deontay Wilder and Tyson Fury all targeted.
The Matchroom Chairman has confirmed that he will be making an announcement on his training team before his return date is announced, which is expected to be in April.
Hearn told the DAZN Boxing Show: "There has to be a smart plan and the smart plan is he wants to return against a top 15 guy, a credible fight, then move forward in the summer with probably Dillian Whyte and then move forward against I guess Deontay Wilder, Tyson Fury, into a mega fight in the autumn of 2023.
"For me the key here is to see him box three times this year."