Braehmer "I want to get back to the top"
Right before the world championship bout between Arthur Abraham and Robert Stieglitz at the o2 World Berlin, Germany, Juergen Braehmer put pen to paper and signed with the German powerhouse. Effective immediately, Juergen Braehmer is part of Team Sauerland. The former European and WBO Light Heavyweight World Champion is looking forward to be working with the Berliners. "I want to give it another go and become the champ once again," said the Schwerin, Germany, based boxer.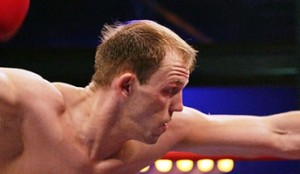 In 2009, Braehmer won the WBO Belt against Dmitry Sukhotsky, which he then lost at the green table last year.
Kalle Sauerland: "We are excited to have captured Juergen's signature. He is one of the best light heavyweights out there."
Karsten Roewer, who led Sebastian Sylvester to the IBF Middleweight Title, will be working with Braehmer. "We have known each other for quite a while now. We will work hard and are aiming to get back to the top of the game," said the coach, who turned Braehmer into an amateur youth world champion in Havana, Cuba back in 1996.
So far, Juergen Braehmer has been in 40 professional fights and was victorious in 38 of them, recording 30 KOs to his name. "I am really happy to have such a professional partner in Sauerland. I am looking forward to be working with them," said the German.