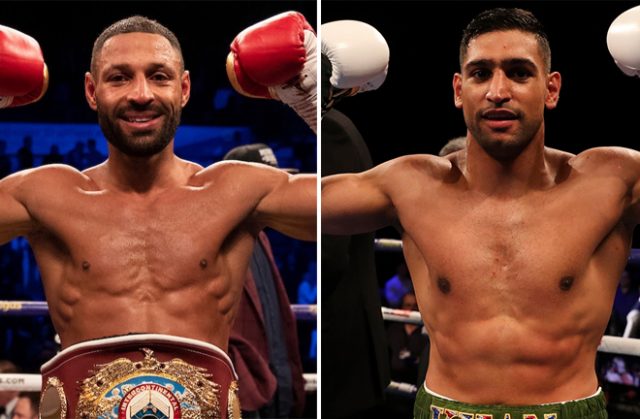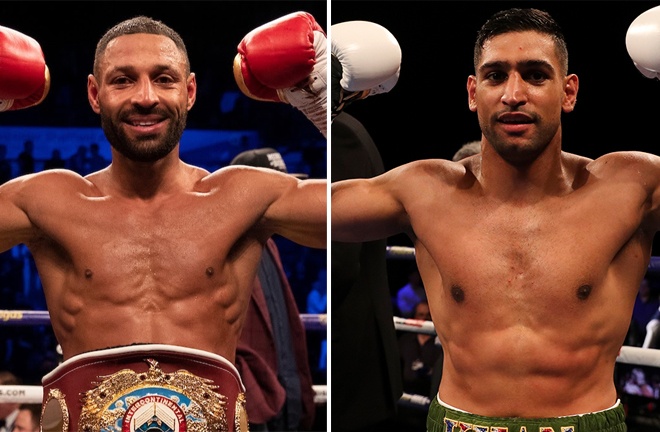 Kell Brook says he would still be keen to face bitter rival Amir Khan and insists he would win inside the distance.
Khan, 34, recently called for a long-awaited showdown with Brook in a recent interview with Khaleej Times, saying: "I think with Kell Brook, who has always been running his mouth, I think put him in his place now.
"I think it is about time now to put him in his place and shut him up for good."
A fight between the pair has failed to materialise, despite years of discussion, however former IBF Welterweight champion, Brook says he is prepared to face his compatriot and believes there is still clamour from the public to see the fight.
"I don't know if it's a publicity stunt of if he does actually want it," Brook told talkSPORT.
"It sounds like he does and that's music to my ears. It's a fight that everyone's wanted for a long time, so if it does happen, happy days.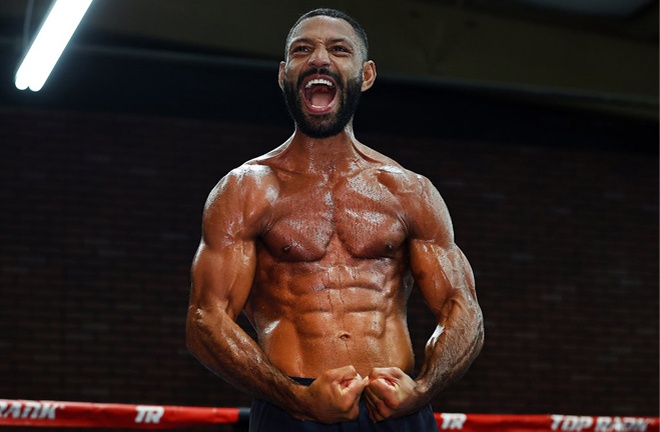 "I think it's clear that I want the fight. It just caps the career I've had, to be in a fight such as that – the highlight of the career.
"I believe they [the fans] still want it. If we can get it across the line and it can happen, I think it'll definitely catch fire again once we start promoting the fight and what a fight it'll be."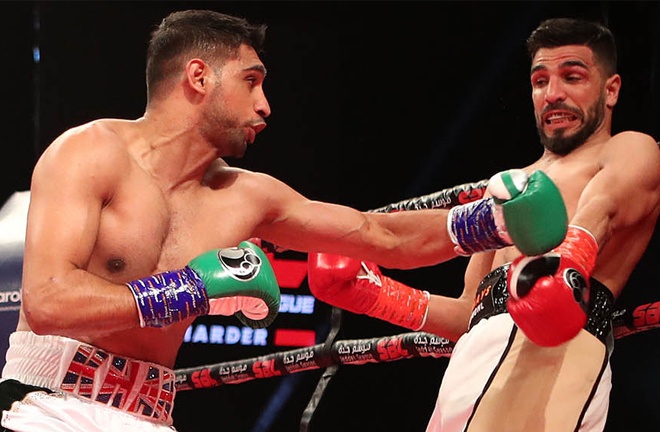 Brook was stopped in four rounds by Terence Crawford in an unsuccessful WBO Welterweight title bid in November, whilst former WBA Light-Welterweight champion, Khan has been out of the ring since a four round victory over Billy Dib in Saudi Arabia in July 2019.
'The Special One', whose only other defeats came to Errol Spence Jr and Gennady Golovkin believes he would win in emphatic fashion.
"There's only one winner and that's me," the 34-year-old.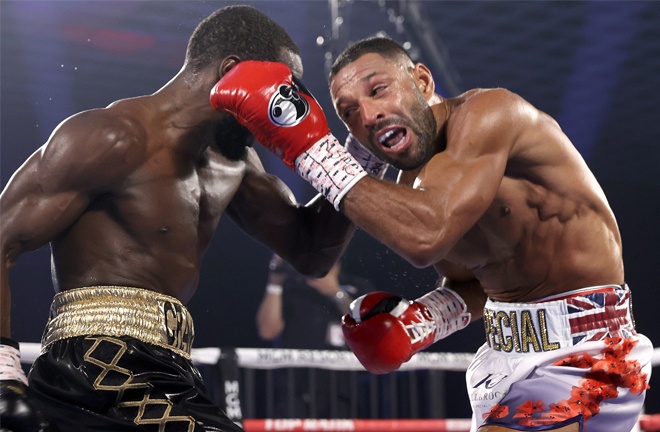 "It's always been me and, as soon as he's signed that contract, he'll know pretty quick as well. I'll be taking that win.
"I'm just confident in that fight, I've seen his fights and I just believe that it's a great fight us meshing together.
"I just believe that I've got the shot and I'll find a way to catch his chin and end the night.
"I'm confident I'd knock him out, definitely yeah."
'WILLIAMS & BROOK WOULD BE GOOD WARM-UP FIGHTS FOR ME – I DON'T MIND SMACKING THEM ABOUT FOR A BIT!' 👀

Chris Eubank Jr fires shots at @Liamwilliamsko & @SpecialKBrook 🔥

🗣 | @ChrisEubankJr

🎥 | @KuganCassius

🌍 | Las Vegas 🇺🇸

🥊 | #Boxing pic.twitter.com/BojnYnph9h

— IFL TV (@IFLTV) January 12, 2021
Brook was also named by Chris Eubank Jr, as a possible "warm-up" fight, before challenging for a world title after the latter signed a promotional deal with Team Sauerland on Sunday.
Smack me around for a bit? Only thing you've smacked around for a bit is that silly machine on the wall!
Look what happens anytime you've needed footwork & a jab?!🤦🏾‍♂️

Talking about warmup fight?… you and your IBO belt been warming up for years now. Get serious and we can 📞

— Kell Brook (@SpecialKBrook) January 13, 2021
"Talking about warmup fight?… you and your IBO belt been warming up for years now. Get serious and we can," Brook tweeted.