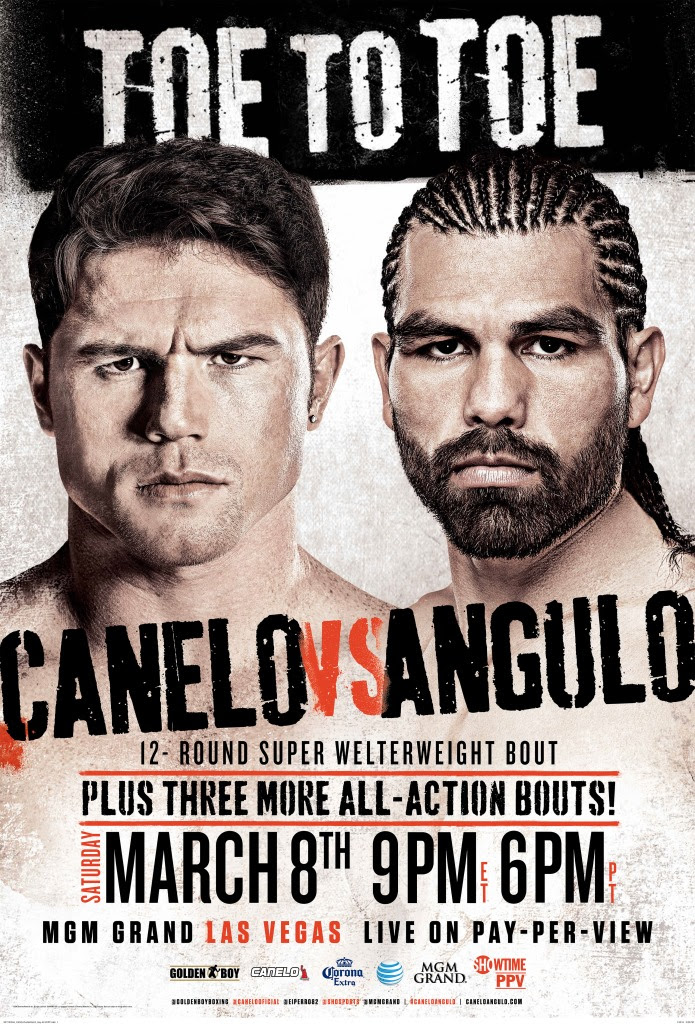 Follow our Canelo Alvarez vs. Alfredo Angulo Round by Round Coverage:
Saul "Canelo" Alvarez and Alfredo "El Perro" Angulo square off in a Toe to Toe showdown tonight on Showtime pay-per-view. Right here on ProBoxing-Fans.com is your place to be to check out the live Canelo vs. Angulo results, with ongoing round by round blog coverage, and updates of the entire undercard all night long.
—> Continue to our live Canelo vs. Angulo results & round by round blog!
The last time we saw Canelo in the ring, he was being easily handled by the pound for pound kingpin, Floyd Mayweather, suffering his first loss in one-sided fashion. He's ready to get back on track though, and he'll have a much different kind of task in front of him with Alfredo Angulo. "In front of him" is the key phrase — because that's where Canelo will find Angulo, right in front of his face, moving steadily ahead.
Angulo isn't a difficult target to hit, although he is a difficult one to deter, and that's Canelo's mission for the night. Angulo has been through some wars, and plenty of trials and tribulations outside the ring as well. All of the disappointment and setbacks though will be forever washed away with a huge upset win over his countryman Canelo.
Canelo is the huge favorite, and rightly so. But Angulo is nothing if not a tough customer and a hard-nosed warrior, so it's going to be interesting to see how Canelo looks, what his game plan is, and whether or not he's mentally up for the challenge.
Canelo vs. Angulo Fight Time
The expected Canelo vs. Angulo fight time will be at about midnight tonight. There's a stacked undercard on the Showtime pay-per-view, including:
Carlos Molina vs. Jermall Charlo
Leo Santa Cruz vs. Cristian Mijares
and Omar Figueroa vs. Ricardo Alvarez.
The actual time that the Canelo-Angulo main event gets underway will depend on how long those fights last. It's likely though that at least a few of those fights will go the distance, so don't expect the Canelo vs. Angulo fight to get started much earlier than 12 am.
But you don't have to wait until the headline bout to check out our ongoing blog and event coverage! So be sure to follow along with our Canelo vs. Angulo results and see how all the action plays out live!
Comments
comments