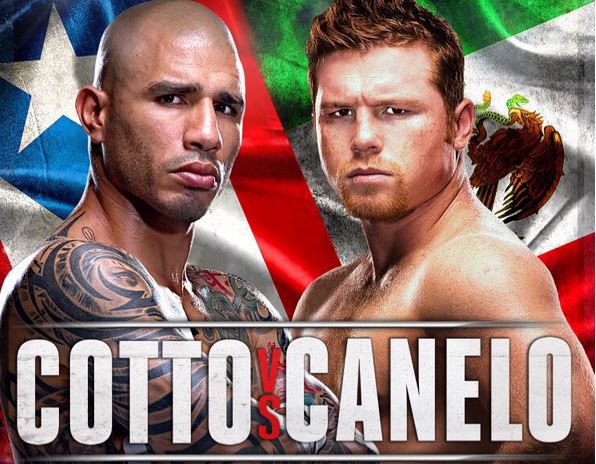 Miguel Cotto vs. Canelo Alvarez tickets are released today, Monday, August 24th, on a special Golden Boy pre-sale. We have the code you can use to access the pre-sale for tickets to Cotto vs. Canelo. Then, tickets are open to the public tomorrow, Tuesday the 25th, and we have a special discount link you can use to purchase.
Cotto vs. Canelo on November 21 promises crowd-pleasing, high-intensity action, in yet another edition of the famed Puerto Rico vs. Mexico rivalry. The fighters and their teams are embarking on a press tour this week, with festivities getting underway today in Los Angeles.
On Monday, use the Golden Boy pre-sale with code: CANELO
Tomorrow, tickets are available to the public starting at 1pm eastern.
Buy Cotto vs. Canelo tickets online here
once the tickets have been released to the public. You should be able to find great prices on all levels of seats. The ticket prices begin at just $150 and go up to $2,000.