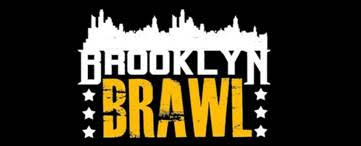 The Tuesday, Aug. 25 Brooklyn Brawl, will be carried by ESPN3 live from 8-11 p.m. MCU Park in Coney Island hosts the exciting event, with gates at 6 p.m., preliminary bouts scheduled for 7 p.m., and ESPN3's will have live coverage at 8 p.m. as "Brooklyn Brawl: Boxing At The Beach" brings pro boxing to the Coney Island boardwalk for the first time in 14 years.
In the main event, former world title challenger Alex Miskirtchian (25-3-1, 9 KOs) tops the slate against former NABO champion and well-known Brooklyn battler Cornelius Lock (22-7-2, 14 KOs) in a featherweight clash scheduled for 10 rounds. Cruiserweight title challenger Junior Wright (13-1, 11 KOs), coming off a solid showing in a world title challenge in Russia, meets rugged Harvey Jolly (14-22, 7 KOs) in a bout scheduled for six rounds.
By way of Kazakhstan, and now making his home in Marine Park, Brooklyn, Bakhtiyar Eyubov (6-0, 6 KOs) looks to impress his new hometown fans with another knockout performance as he faces Cory Vom Baur (2-3) of Spokane, Wash., also in six.
Meanwhile, many Irish eyes will be smiling as Emerald Islander and two-time Olympian John Joe Nevin (3-0, 2 KOs) brandishes his 2012 silver medal skills for four rounds against bantamweight Mexican mauler Victor Capaceta (4-7, 2 KOs). NYPD officer Dimash Niyazov (7-0-3, 5 KOs) meets Ariel "Fuego" Duran (8-7-1, 5 KOs) of Queens in a highly-anticipated lightweight bout scheduled for eight rounds as part of a nine-bout card in Coney Island.
"Live coverage on ESPN3 will be tremendous exposure for boxing in New York City, and for the Brooklyn Brawl series," said Salita. "I am grateful that the talented boxers under my banner will appear live before a national audience. I grew up watching boxing on ESPN and am very honored to be promoting a show on ESPN3."
The event is also scheduled to be available to more than 10 million broadcast households, re-airing during the month of Sept. courtesy of MSG Networks.
"We are happy that New York sport fans will have the ability to connect with world class athletes that live and train in the five boroughs," said Salita of the MSG Networks partnership. "The Brooklyn Brawl series is one of a kind. It features many local boxers that have tremendous accomplishments inside the ring. This show will feature cross-town rivals fighting for recognition in New York City, which will have impact on their careers in the world of boxing."