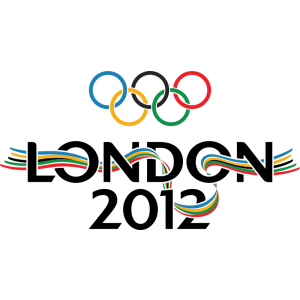 The ranks of the big men always attract attention at the Olympics, and this year's slate of heavyweight and super heavyweight Olympians should provide plenty of action. Each division has three or four superb boxers, plus a slate of competitive, if slightly inferior contenders. Azerbaijan and Italy are particularly strong this year, since both teams are furnishing a top-ranked fighter for the 91 and 91+ kg tournaments.
While London 2012 sees the return of several veteran, career amateurs, there are just as many new faces and professional prospects as well. A few of the names below could very easily be challenging for a world title in three or four years, moving right into the post-Klitschko picture.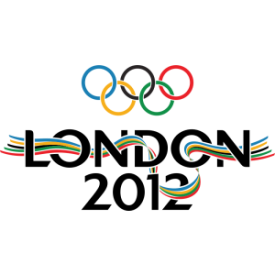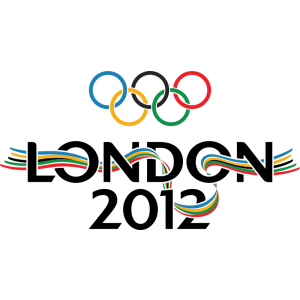 —> Check out our complete London Olympic Boxing coverage
Heavyweight London Olympic Boxing Preview

Teymur Mammadov of Azerbaijan: Mammadov is a tall, lanky southpaw and a hot, rising star in the world amateur ranks. At only 19 years old, he has soared to very near the top of his weight class, bagging the 2011 European Confederal Championship and the silver at the 2011 Baku World Championship. At the latter, he stomped fellow contender Xuanxuan Yang, but got thumped in turn by Oleksandr Usyk. Despite not winning the world amateur crown last year, Mammadov is still the world's top-ranked amateur heavyweight by a strong margin.
Xuanxuan Yang of China: Yang is the dark horse of the top amateur heavyweights at the Olympics this year. While he is the No. 2-ranked 91 kg. fighter in the world right now, Yang is better known for coming in 3rd or 4th place at international events than for winning them.
Clemente Russo of Italy: Russo is a 5'10", 29 year old veteran of international amateur boxing. He won silver at the 2008 Beijing Games (and the man who beat him isn't coming to London), the World Series of Boxing (WSB) 2011 heavyweight championship, and the WSB 2012 team championship. Before the 2008 Olympics, Russo had a long, distinguished career that included the 2007 World Amateur Championship, and he has thumped Oleksandr Usyk in the past.
Artur Berterbiev of Russia: A 6-foot tall Dagestani, Berterbiev swapped divisions with fellow Olympian Egor Mekhontsev, and came up in weight to be this year's Russian Olympic heavyweight. His distinguished career as a light heavyweight stretches back for years, but Berterbiev did not do so well at his big 2011 international debut at 91 kg, losing by a clean margin to Ukrainian Oleksandr Usyk in the middle rounds of the Baku World Championships. AIBA ranks him at No. 4, and the Russian just might manage to squeak his way into winning a bronze.
Oleksandr Usyk of Ukraine: This is Usyk's second trip to the Olympics, but last time around he had the bad luck of running into eventual silver medalist Clemente Russo in his second fight. The 6'3″ tall, 25 year old Ukrainian has improved quite a bit since then, and Usyk is now the reigning World Amateur Champion at 91 kg, and to earn that crown he beat Mammadov 25-15 and Berterbiev 17-13.
Super Heavyweight Olympic Boxing Preview
Magomedrasul Medzhidov of Azerbaijan:Medzhidov is the reigning World Amateur Champion, and the World Championships in the year prior to the Summer Games is always something of a dress rehearsal for the larger event. Medzhidov beat two other medal contenders to capture his prize: a solid win over Erislandy Savon; and a narrow victory over Anthony Joshua. However, the 2011 World Championships were held in Baku, Medzhidov's backyard, and he won't enjoy the home field advantage in London. Also, the 26 year old, 6'3″ tall Azeri narrowly lost to 2008's heavyweight silver medalist Clemente Russo (see above) in the World Series of Boxing. The Azeri super heavyweight is a top medal contender and the No. 1-ranked big man in the world, but only by a nose.
Zhang Zhilei of China: Despite winning a silver at the 2008 Summer Games, Zhilei is an outside contender for a medal this year. A big super heavyweight, Zhilei was totally outclassed by Roberto Cammarelle. The Italian hammered the Chinese boxer to the canvas, stopping him in the 4th and final round. Zhilei's international standing, ranked as 19th in the world, confirms his underdog status. Furthermore, he won't be fighting before a mob of enthusiastic supporters this time, as he did in Beijing.
Erislandy Savon of Cuba: Savon would be an underdog for a medal this year, were it not for the death of Olympic boxing legend Teofilo Stevenson in June. This 6'4″, 21 year old boxer is a nephew of Stevenson's heir, the great Felix Savon, and he might just ride the wave generated by Stevenson's death to a major victory in London. Alternately, he might crumble under the pressure. The No. 4-ranked super heavyweight in the world, Savon was taken out of the Baku world championships in the middle rounds by Medzhidov.
Roberto Cammarelle of Italy: The defending Olympic gold medalist, the 6'3″, 230 lbs Cammarelle is now 31 years old. Unlike his teammate and Olympic partner Russo, Cammarelle chose to stay in the world championship running and out of the WSB after the Beijing Games. He won to the 2009 Milan World Amateur Championship, clobbering this year's American super heavyweight Olympian, Michael Hunter. In an attempt to keep his world amateur title, however, Cammarelle ran afoul of Briton Anthony Joshua in the middle round of the tournament, and dropped a close points loss. Now the No. 2-ranked big guy in the world, it's hard to imagine Cammarelle not making a huge splash in London.
Anthony Joshua of the UK: The British media are already speculating that the 6'6″, 22 year old, almost 240-pound Joshua might prove to be the next Lennox Lewis. Ranked No. 3 in the world now (up from No. 4), Joshua knows what to expect going into the Summer Games. At Baku, he edged Cammarelle 15-13, and then lost to Medzhidov by an even narrower margin of just one point.
Things to Watch For
The Italian duo of Russo and Cammarelle are back for more action. These two are among the most accomplished amateur big men in the world, and bagged a silver and gold medal respectively in 2008. Both face a tough, competitive field, but both are strong favorites, and given that London is well inside cheap EasyJet and Ryan Air range of Italy, it is entirely possible that a big contingent of Italian fans might turn out to cheer them on, giving them a big morale advantage in most clashes.
The heavyweight division's gold medal is a toss-up between Mammadov, Russo and Usyk. The only reason I would not expect all three to bring home medals of some kind is if two of them meet early in the tournament, and its a good bet that two of the trio will meet in the finals.
The Chinese boxers are meat on the table this year. They lack the hometown advantage they had in Beijing, and neither their heavyweight or super heavyweight entries have managed much over the last four years.
As a Briton, Anthony Joshua is the only heavyweight or super heavyweight to enjoy a home field advantage this year. The British are a fight-friendly nation, and the newspapers are already profiling Joshua, so expect the British media to generate a huge buzz around him if he advances into the later stages of the tournament. If he does well, expect him to enter the pro ranks with a splash.
Magomedrasul Medzhidov is on record for wanting to turn pro after the Olympics. Like Joshua, Medzhidov will certainly land a cushy promotional contract if he does well in London.
Comments
comments