"I want to change the game, do something different, bring back the 60s." Alen Babic has an aura and refreshing confidence which seems to have struck a chord with the British public.
Speaking with the 'Savage,' ahead of his fifth professional bout against Niall Kennedy on Sunday. The exuberant, hard-hitting Croatian Heavyweight admits he is relishing the public and media calling, after storming to a breakout second round stoppage victory over Shawndell Winters in Matchroom's Fight Camp in August.
Babic was a little known quantity just over twelve months ago, but since linking up with Dillian Whyte as his manager, the unbeaten four-fight novice has been thrust into the limelight, as the Brixton man has done with his other charges and is already having his name mentioned throughout the Heavyweight circle.
A talented amateur, Babic saw a boxing career as a natural progression following an eventful ten-year stint, as a bouncer in Croatia's lively nightlife, which demanded a tough approach to trouble.
"I come from a very humble family," Babic exclusively told proboxing-fans.com
"On the coastal town of Croatia, it's a real small town, it's nearly a village, so you don't have much there.
"You can only be a bartender or waiter, you can't be nothing else. We don't have great sportsmen.
"I left my home at 18-years-old and I just went into the state, just working and I worked as a doorman for 10 years and I liked that, because that made me who I am today.
"There were bar fights, fist fights and naturally I became a boxer. I learnt to fight so I became a boxer.
"I'm a self made man, nobody gave anything to me and that's the best thing you can be, because I don't owe to anybody I owe only to myself."
Babic's ambitions to take on any comers in the professional ranks is reminiscent of the consistent attitude of Whyte throughout his rise up the ranks.
The pair shared a brutal sparring session just prior to Babic making his professional bow in Italy last July and the 'The Body Snatcher' was soon convinced, adding the no-nonsense bruiser to a stable which includes British Cruiserweight champion Richard Riakporhe, rising Heavyweight prospect Fabio Wardley and John Harding Jr, who tackles Linus Udofia for the English Middleweight crown on Sunday.
It was Whyte himself who branded the alter ego for Babic, who has since embraced his menacing nickname.
"I weighed 88 kilos, Dillian was like 130 kilos, it was almost 40 kilos difference," Babic recalled of the sparring session.
"I came into sparring, they looked at me like 'look at this small guy' and I was like 'ok I'm small.'
"We did five rounds on the first day, it was the most intense sparring I ever had in my whole life, we nearly killed each other.
"I hit him with some bombs, he hit me with some bombs. He looked at me and said, 'you're a fucking savage,' he gave me the nickname.
"He said, 'I'm gonna manage you, I like you, I like what I see,' and I didn't even know what that meant back then, I was just a humble guy."
The 28-year-old is very much old school in his mindset and sights the Heavyweight champions of yesteryear as his inspirations, drawing on the career of former Undisputed Heavyweight World Champion Joe Frazier as his standout fighter.
At 6"1 and weighing just 14st 9lbs for his clash with Winters, Babic has dismissed suggestions he won't be able to compete with the naturally bigger men and instead believes his heart and unique mindset is what sets him apart from his rivals.
"Joe Frazier is my number one, from his humble beginnings to his humility, he was such a humble guy and such a beast in the ring," Babic added.
"That's who I am really, Alen is just a nice guy, I never curse, I look kind of tough, but I'm really soft.
"Then I have this savage inside of me that just wants to fucking kill everybody, I like it, I like the contrast between two people.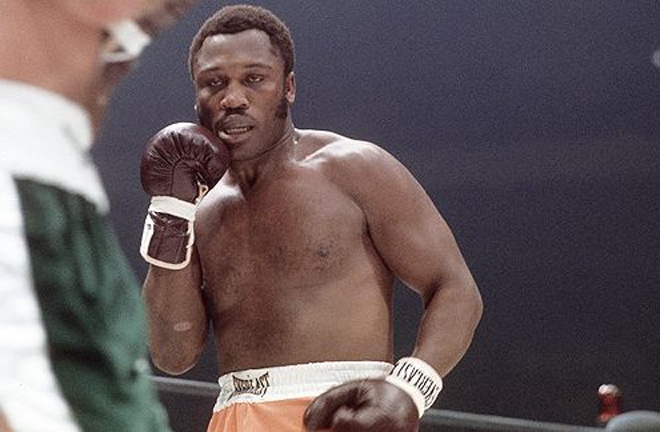 "I'm a very small Heavyweight they say, but I'm bigger than Jack Dempsey.
"With my mental strength I can fulfill all of that. I'm not the smallest, I'm the biggest in the ring, because my mental strength is what counts, you can't see that.
"That's why the fans love me, they felt it. I have something that the other guys don't.
"I can't bench more, I can't run as fast as them, but I'm showing in the ring that I'm just a natural born killer."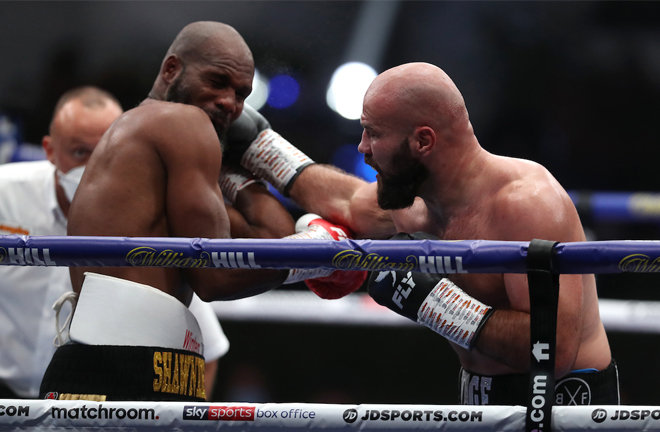 Babic's fan-friendly, come-forward style has drawn praise and criticism in equal measure.
A relentless burst saw him blow away Winters with a two-round barrage, a considerable feat considering the American had gone five rounds with former WBO Heavyweight Champion Joseph Parker six months earlier.
However, a disregard for defence has led to concerns that the 'Savage' will ultimately be punished as he steps up in level and that his power will simply not be enough when the margins for error are dramatically reduced.
Although, Babic insists he is doing it his own way and believes calls for him to change undermine his previous achievements.
"I'm a dumb fighter. I fought ten years, did it all in the amateurs.
"I was in the European championships, I was one fight away from the Olympic Games in Rio.
"I'm done, I'm 29-years-old, so this is it, now I can go only more savage every time, but it's only mental.
"I'm gonna be mentally tough for every fight because I know people love it.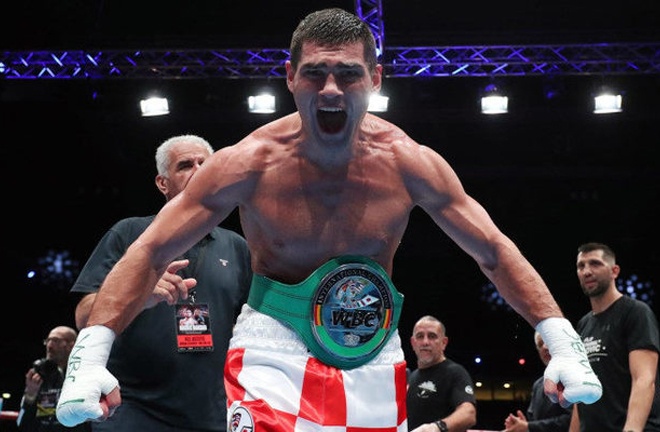 "Something says to me you're doing great, you're doing ok. Fans love me, that is my main concern to entertain to the fans.
"I'm just a modern day gladiator, that's what we all are. We just imagine ourselves like some gods, we're not gods, we're just plain people, mercenaries, fighters, warriors I want to bring that back."
Babic tackles Ireland's Niall Kennedy in Milton Keynes on Sunday, who comes into the fight, off his first professional defeat to the experienced Devin Vargas inside five rounds in Springfield last August.
Kennedy has insisted in the build-up he has no fear of the hype surrounding Babic, yet the Croat is confident in setting up a mooted November clash with Tom Little with an emphatic victory.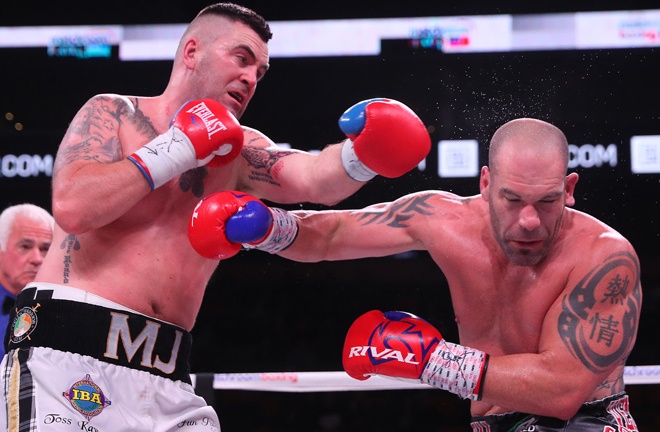 "Nobody gives him any chance," an assertive Babic said on Thursday.
"If he makes the chances I'm going to go through them.
"I like Niall dont get me wrong, but he's never knocked out nobody.
"Shawdnell was a top class knockout artist, he is nowhere near bigger than Shawndell."
Babic's rawness and cut-throat attitude is a welcome addition to a stacked blue-riband division. Whilst relatively unproven, his early promise and vocalness has led to call outs from Dave Allen, unbeaten prospect, David Adeleye and the aforementioned, Little who he could meet on Whyte's rematch bill with Povetkin on November 21.
Whilst, an all-Croatian showdown with undefeated, former Olympic Bronze medalist Filip Hrgovic is gaining more publicity.
The future seems to be at the Savage's mercy, providing he backs up his intentions against Kennedy on Sunday.