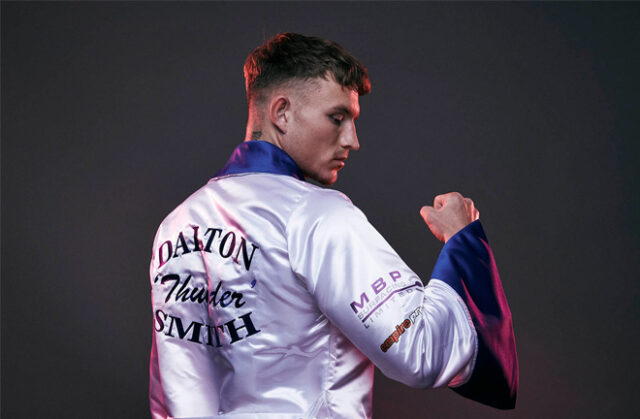 "One day I'll lift a world title just like Charlie and Sunny [Edwards] have for the gym."
Dalton Smith will challenge for the English title in just his eighth professional fight this Saturday against Lee Appleyard on the undercard to Joshua Buatsi vs Daniel Dos Santos.
"It's fights like this that I've dreamt of from being a young boy.
"It's the English [title] you see all the past names who have owned it on the way and it's an honour for me to be fighting for the English title and it's just the start for me.
"Whatever route my team want me to to take, but it'd be nice to get the English, British, Commonwealth, European and so on and eventually the world titles, but for me I take each fight at a time and the first stepping stone is the English title."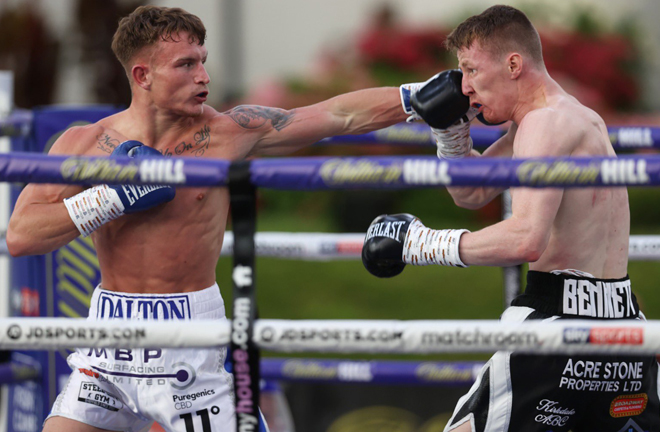 Although Lee Appleyard is a 22-fight veteran and a former English title holder he heads into this fight as an 11/1 underdog. Smith is an overwhelming favourite in what is due to be his hardest fight to date.
"As a professional 100% [this is my toughest test]. You look at Lee's record and on paper he's more experienced than me, been the championship rounds, been an English champion before so it's looking to be a tough test for me.
"I'm only seven fights in my career, I'm a baby in the game but I feel like it's a perfect fight at this stage of my career and I believe Lee will push me and teach me a few things."
Some may say this fight could be a step too early for the 24-year-old but Smith believes with his amateur pedigree, especially his participation in the World Series of Boxing, he is in a great position heading into his first title fight.
"It helps me loads, especially in the position I'm in now.
"People forget I was in the World Series of Boxing [WSB] that's five rounds in itself and you're not boxing no knock overs you're boxing the worlds best, the Russians, the Kazakhs, the Cubans.
"I've been there and done it at 18-years-old so I've already got that experience from the World Series of Boxing and I boxed some real tough guys so it's just another day at the office for me.
"With the World Series of Boxing it definitely helps, it's basically a professional fight you're just not building up with journeyman like you do in your professional career.
"You can say I've had seven professional fights but you can also say I've had, I think it was four or five World Series of Boxing fights and that all comes into play."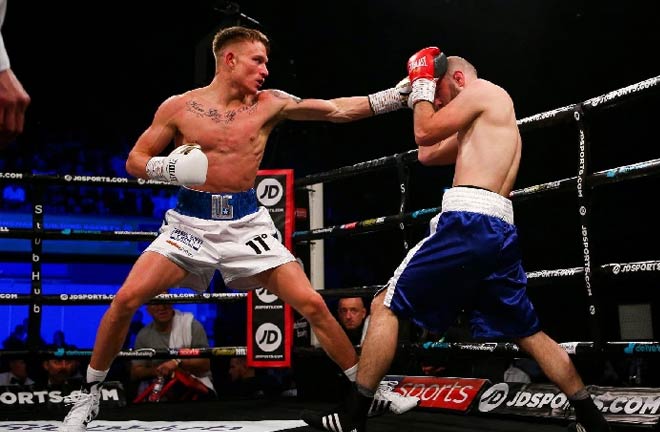 Throughout his early professional career, Dalton has had the backing of his boyhood football team, Sheffield Wednesday and has recently linked up with the club to give back to the community.
"With Sheffield Wednesday, I've always been a supporter of the club and they've supported me towards the end of my amateur career they took note and all the way through my professional career they've always shown support.
"The fans and supporters of Sheffield Wednesday have all got behind me so it's been nice and I'm privileged and honoured to receive that. 
"I partnered up with them and in the future we're going to start working with the communities, the younger kids who haven't got much and if I can put back into Sheffield Wednesday with the younger generation and give those something it'll be good for me to see."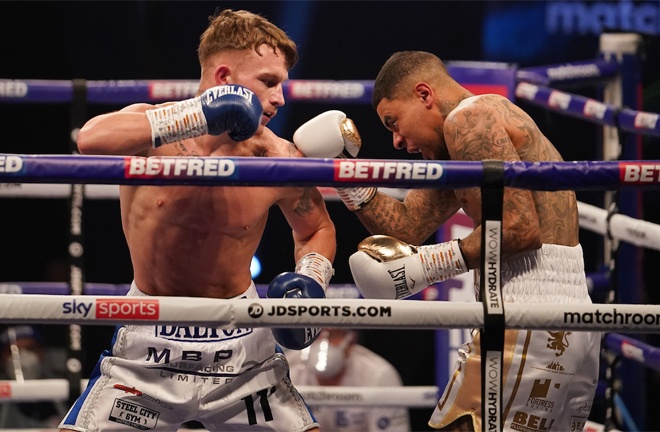 'Thunder' has accrued a number of plaudits after his first seven bouts but is well aware of the social media's fickleness towards the sports participants seeing firsthand how his stablemate, and new IBF flyweight world champion, Sunny Edwards receives and deals with "trolls".
"It means a lot, the support I've got and the good comments but it's early days in my career. I've got to expect the negativity to come. There's going to be ups and downs in my career especially how social media is now. 
"Sunny thrives off of that. Sunny likes to deal with the trolls but for me social media is just there for my profile and my boxing other than that it's just a platform.
"As long as I have good people around me I know who's supporting me that's all that matters. I think with this day and age with social media you can't take anything to heart.
"There's always going to be people doubting you, throwing negativity at you but it's how you deal with it. I just take it with a pinch of salt."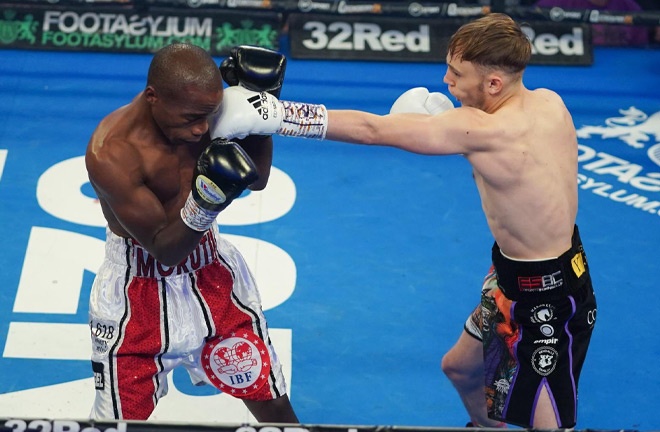 Sunny was the second world champion under Grant Smith's tutelage after defeating Moruti Mthalane at York Hall last month. It was an achievement that left Dalton ecstatic.
"Buzzing for him. I was close to shedding tears when they said, 'and the new,' when I look back to it I describe that as the art of boxing. That's the art of boxing. Hitting and not get hit and to do that for 12 rounds shows how fit he was and the conditioning, what he put into that camp.
"I'm over the moon for him and especially my dad they've been there from the amateurs and to see them progress through the professionals it was nice for me to see that."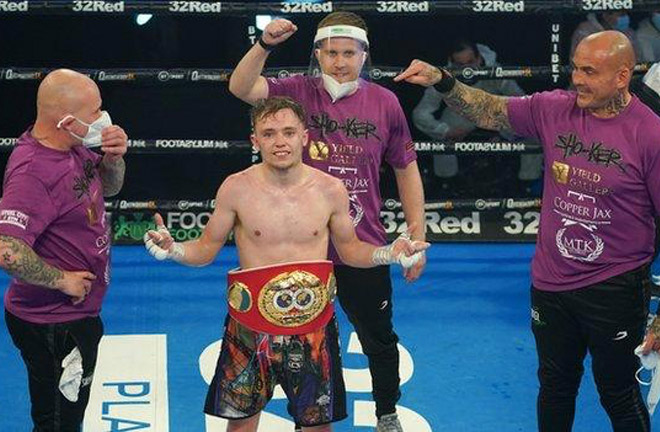 It was Grant Smith, trainer and father to Dalton, who received the praise that evening for his corner work and his guidance. The super lightweight highlighted the importance of his dad's duty.
"It plays a major role to have a coach in the corner who understands you and gives you the right advice and doesn't overload you with it. 
"For me it's nice to see that because I know my dad, the passion he's got for it and the hard work he puts in.
"He don't want the limelight, the cameras, he doesn't want his praise to be shown on TV he likes to sit in the back in the shadows.
"He is in it for the right reasons, he does it for his fighters, he wants his fighters to have a better life and do well for themselves.
"For me that's nice to see people give him the recognition he deserves."