Caleb Plant says he has seen weaknesses in Canelo Alvarez and insists he has the "full package" to beat him and become undisputed Super Middleweight champion.
WBC, WBA and WBO holder, Canelo (56-1-2, 38 KOs) called for a showdown with IBF Super Middleweight titlist, Plant (21-0, 12 KOs) during his post-fight interview with DAZN after claiming Billy Joe Saunders' WBO crown on Saturday with an eighth round stoppage win at AT & T Stadium, Texas.
Four-weight world champion, Alvarez cemented his position as the consensus pound-for-pound best fighter in the sport with a brutal finish, after a close fight, but 'Sweethands' maintains that he spotted flaws in his game and believes he has what it takes to pull of an upset, should they meet likely on Mexican Independence weekend in September.
"I seen things I feel like I can take advantage of and some mistakes, or just some weak spots that I feel I can capitalise on," Plant said on the PBC podcast.
"And, you know, here soon, when we get that fight signed … I can show y'all in person.
"I know Canelo, he's a good fighter, but, you know, at the end of the day, like I said, I feel like I'm the better fighter.
"I feel like that I have more attributes. I know he has a lot of experience. But sometimes experience can be overrated.
"And I feel like I got the heart and the mind, the skills and just the full package to, you know, go in there and do what has to be done."
Saunders was undefeated and a two-weight world champion, heading into Saturday's clash and caused Alvarez some problems with his slick, southpaw style in the mid-rounds.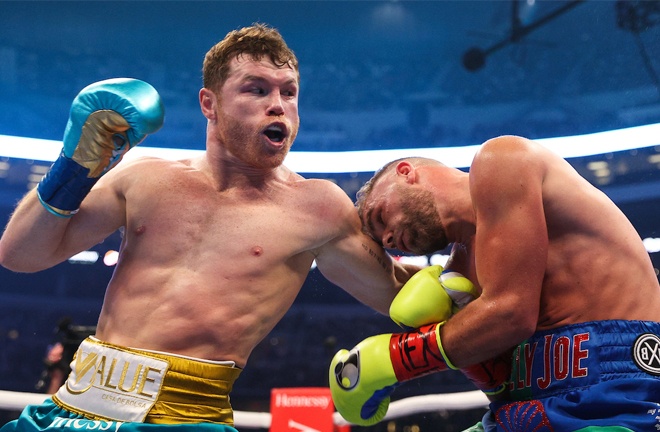 However, the Brit was caught with a huge uppercut in the eighth round and was pulled out by his corner before the start of the ninth round, with scans later revealing that he suffered a broken orbital bone.
Plant feels that comparisons between him and Saunders are wide of the mark and insists that as well as his discipline outside of the ring, he also has more strengths than the 31-year-old inside the ropes.
"I feel like I take this sport a lot more serious [than Saunders]," the 28-year-old added.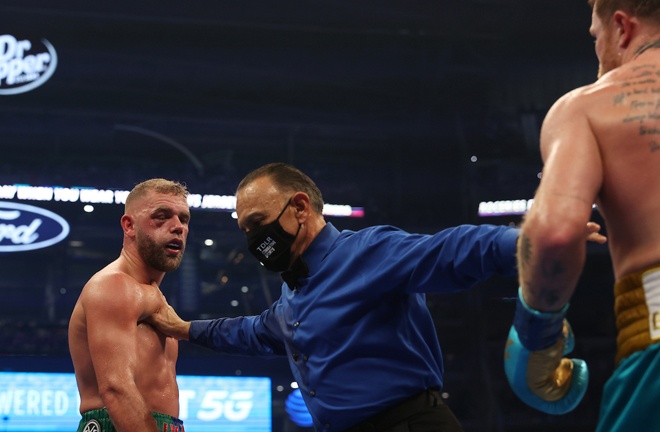 "We've heard Saunders say himself that he doesn't train when he doesn't have fights coming up and maybe he doesn't live the best lifestyle.
"Anyone that knows me knows how serious I take my training, they know how disciplined I am, they know how much I respect this sport and how much work that I put in this sport so I feel like that's the big difference maker.
"On top of I'm a lot faster than Billy Joe, my defence is a lot better, I punch harder than Billy Joe, I'm taller than Billy Joe.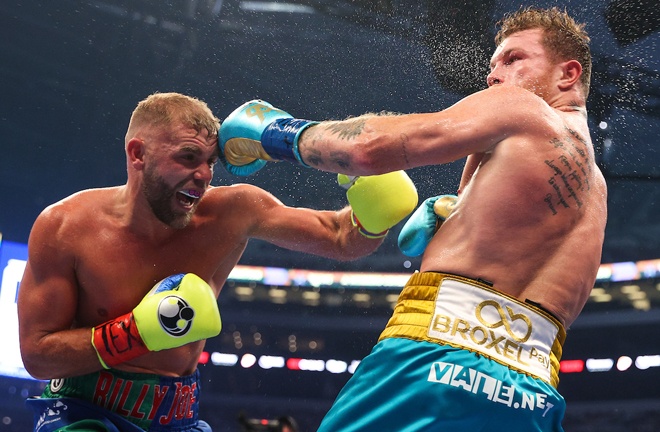 "I feel like people sometimes misconstrue that just because maybe we both have a slick style they think that we fight the same, but that doesn't necessarily mean that we fight the same. He doesn't have a good jab. There's a whole list of things I feel that I do better."
The fight could take place on either DAZN or FOX [the network Plant fights on] with the Mexican now a free promotional network agent after his two-fight deal with Matchroom Boxing and subsequently with Hearn's US network partner, DAZN, signed prior to his February win over Avni Yildirim ended following his win over Saunders, although, Alvarez is expected to continue his working relationship with Matchroom chairman, Eddie Hearn.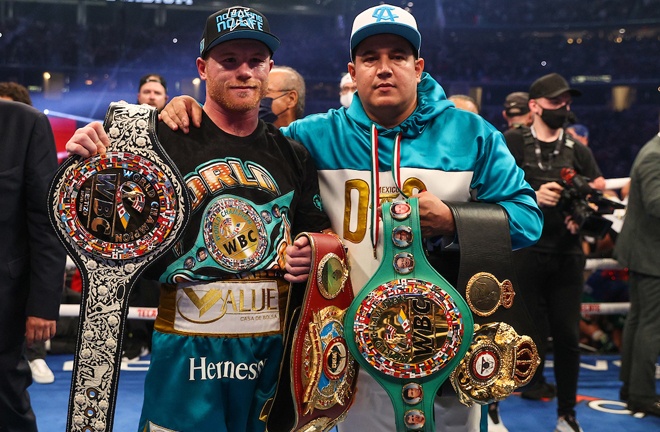 Canelo will be the betting favourite heading into a potential meeting with the undefeated American, but Plant who made a third defence of the crown he won in 2019 with a unanimous decision victory over Caleb Truax in January says he has full confidence in defying the odds and becoming the first man to beat the 30-year-old since Floyd Mayweather Jr in 2013 – his only defeat to date – and in turn make history by becoming the first undisputed Super Middleweight champion.
"That has been a dream of mine to become the first undisputed Super Middleweight [champion] of all time and it's been a dream of mine to chase greatness and if we can sit down and get it worked out then I think the fans deserve that fight, it's something we should give them.
"I'm coming, my friend!"

Canelo has his sights set on Caleb Plant 👑 pic.twitter.com/xGqBY9Qqrm

— DAZN Boxing (@DAZNBoxing) May 9, 2021
"Being able to become undisputed and fight a modern day legend in Canelo, that's what we're shooting for.
"I know in my heart that I can win and no matter who tells me different they're not going to be able to persuade me.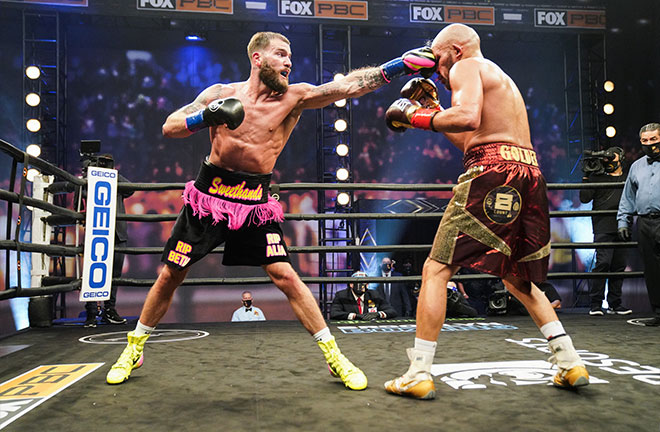 "I've been told my whole life, what I can and what I can't be, what I can and what I can't achieve and so far they've all been wrong and after everything that I've been through and overcome and conquered if they were in my shoes they'd feel the same way.
In all of my fights I've thrown and landed more punches than any opponent AND get hit less per round than any other super middleweight. Those #'s are straight from compubox. 😤

— CalebPlant (@SweetHandsPlant) May 5, 2021
"If they were able to conquerer and accomplish all the things that I have they'd feel like they were unstoppable too and when we get that fight I will get my hand raised.
"It will be a great night and a great victory and it will cement my name in stone in the history books of boxing forever."