Manny Pacquiao vs. Timothy Bradley Fight Means Rankings Update Time
What a weekend it has been. Pacquiao certainly looked as if he had thoroughly controlled Timothy Bradley, but guess what? The judges didn't seem to agree with the rest of the human world. Either way, with the Pacquiao vs. Bradley results in and the controversy still raging, it's time to go back to the rankings. Today, we have updated our pound for pound list, as well as our welterweight division rankings. Dive in and take a look.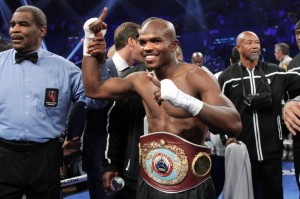 We have been overdue to update our boxing pound for pound list, since our last update was in March. That means, not only do we have to consider the Pacquiao vs. Bradley fight, and take into account the controversy there and not just the end result, but also tons of recent action such as Carl Froch's big KO win over Lucian Bute, and Chad Dawson's clear win against Bernard Hopkins.
Our top 10 at 147 lbs also needed to be updated from the undercard match of Mike Jones vs. Randall Bailey. Bailey scored an absolutely ferocious knockout win to take home a vacant title belt and assure himself of another big fight in the near future.
Enjoy the updated welterweight division and pound for pound rankings and keep on checking back with ProBoxing-Fans.com for more boxing news updates all day, every day.