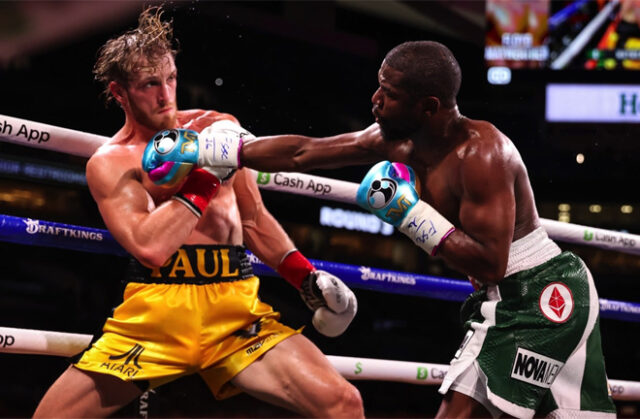 The exhibition between Floyd Mayweather and Logan Paul generated over 1m pay-per-view buys in the USA, according to reports.
Mayweather and Paul went the full eight rounds at the Hard Rock Stadium in Miami on Sunday night, in a clash which pitted arguably the greatest boxer of his generation against a YouTube sensation and boxing novice, although no official winner was announced and there were no judges present.
The bout was aired on SHOWTIME PPV at $49.99 and according to BoxingScene.com and The Athletic, the show did over 1m purchases, although a precise number is not known.
Such was the demand on for the pay-per-view, that the SHOWTIME website and app experienced server issues, with the network later confirming that they would offer refunds to those unable to watch the bill.
Sky Sports Box Office aired the show in the UK and Ireland, although there is no indication of how well it was picked up.
According to The Athletic, pay-per-view numbers exceeding over 1m buys are rare, with Mike Tyson's exhibition with Roy Jones Jr in November generating over 1.5m buys.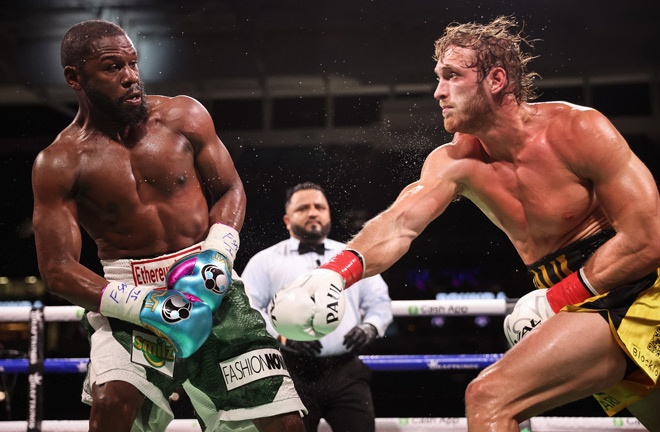 Whilst the last professional fight to sell over a million was the rematch between Canelo Alvarez and Gennady Golovkin in 2018.
There is perhaps no surprise that the exhibition, which Mayweather described as a "legalised bank robbery" was so popular with the recent Hall of Fame inductee returning to a sport he dominated for so many years and with a following of over 20m on Instagram alone, whilst Paul has a similar following.
Mayweather, who competed in his first exhibition since a one round knockout of Tenshin Nasukawa in 2018, confirmed post-fight that there would be no return to professional boxing, which he retired from with an unblemished 50-0 record in 2017, whilst he was "probably" finished with exhibitions.
'Money' largely dominated, despite a significant weight and reach disadvantage, despite not being able to secure an expected knockout, which were permitted on a card which also featured wins for Badou Jack and Luis Arias, as well as former NFL player, Chad Johnson.
"I'm just letting people see that I'm able to come out at my age at 44 and still sell out 30,000," Mayweather said in his post-fight press conferece.
"And still do crazy numbers to where I can make SHOWTIME crash, so I'm truly blessed.
"Of course at my age I'm not going to perform like when I was 19, I'm not supposed to, it's all about growth and ageing.
"Am I going to be able to fight like I fought when I fought Diego Corrales or Arturo Gatti?
"Absolutely not and I understand that."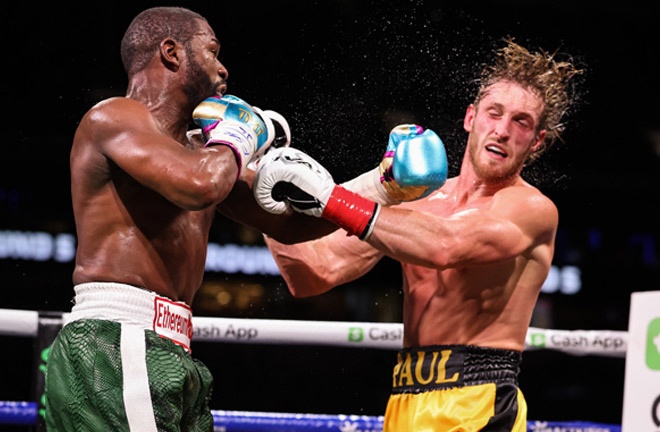 For Logan Paul, who has only fought once as a professional in a points defeat to fellow YouTuber KSI in November 2019, it was a moral victory going the distance with Mayweather.
"This goes with out saying, but he's definitely the most skilled fighter I've ever went against," Paul said in his post-fight press conference.
"Any little error I made, he capitalised on and I felt that immediately.
"It's an honour, but I can't say I wasn't prepared. He was a little slower than I expected, I imagine his age is finally kicking in a little bit."