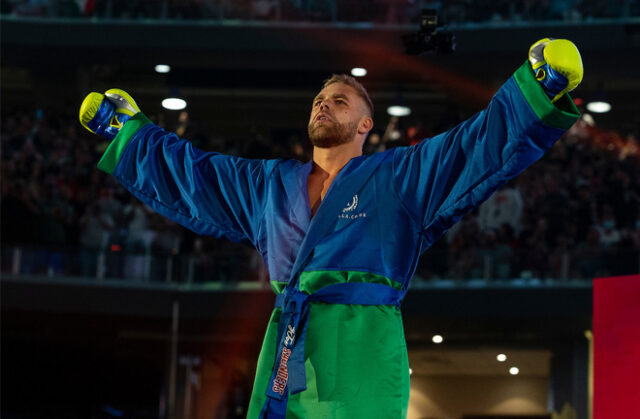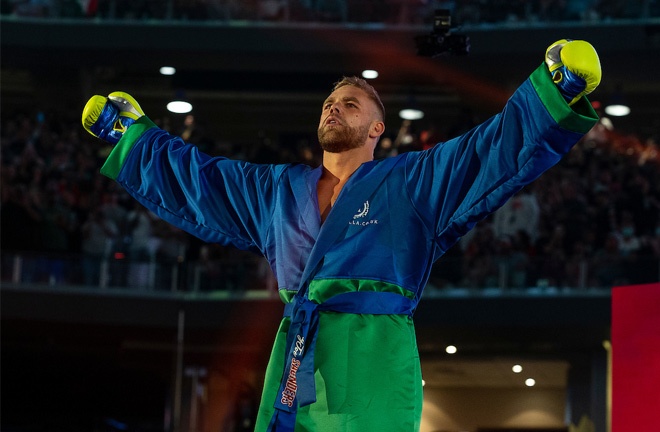 Billy Joe Saunders says he will consult with his father on his future and admits "everything would have to stack up" for him to return to the ring following defeat to Canelo Alvarez.
Saunders was beaten for the first time as a professional, losing his WBO Super Middleweight title in a unification clash to unified champion, Canelo in Texas in May.
The 31-year-old was retired by his corner at the end of the eighth round, after suffering an eye injury and has revealed he is 50-50 on whether he will fight again, but admits it will be difficult to drop down a level having shared the ring with the consensus pound-for-pound number one, who now holds the WBO, WBA 'Super' and WBC 168lbs titles.
Speaking in his first interview since the fight, Saunders told talkSPORT: "At the end of the day, I'm 31 years old, if I don't ever wanna work again, wanna sit back, wanna chill, I can do that.
"And so it should be, I've put a lot of time into boxing and I've paid my dues. The sport's been very, very good to me.
"I'm 31, I haven't took no punishment, I haven't been battered from pillar to post, brain dead and can't put a sentence together, so I need to sit back and look at my options.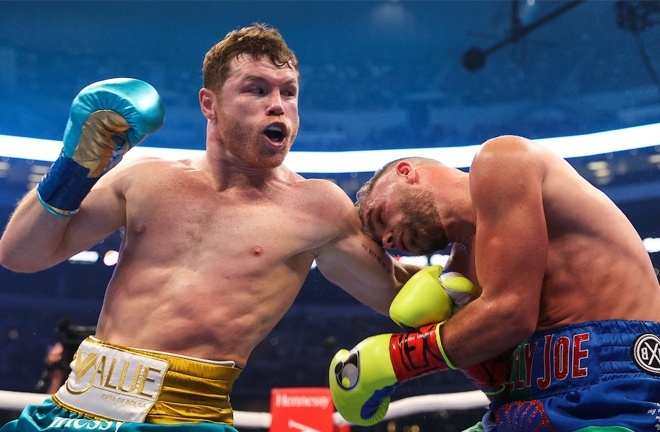 "Because the options have to weigh up – the thought of me just coming in and fighting for a world rating or something, belts don't feed the kids.
"Everything would have to stack up and [be] the right fight.
"Because coming down from fights like that, it's very hard, where do you go from there?
"I'll have a chat with my dad because he'll have a big say in it.
"To be fair it will be more or less down to my dad in the conversation more than me if I'm honest.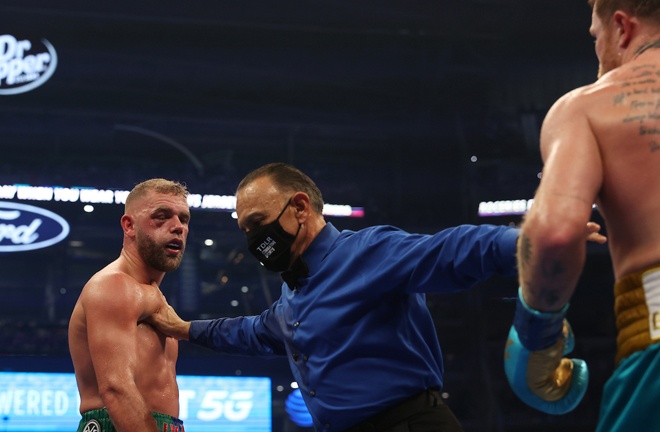 "It's one of them where it's 50/50. Whether I think, I will have one more or a couple more, but they've gotta be the right sort of fights.
"If he says, 'Leave it son, don't go back for more,' then that's probably what I'll do."
The two-weight world champion was warming into the contest by round eight, but was caught with an uppercut and suffered a broken orbital bone to his right eye.
Canelo, who is targeting a September undisputed title showdown with IBF titlist, Caleb Plant, beat his seventh British opponent and whilst Saunders credits the Mexican for his display, he insists he was expecting the four-weight world champion to be even better.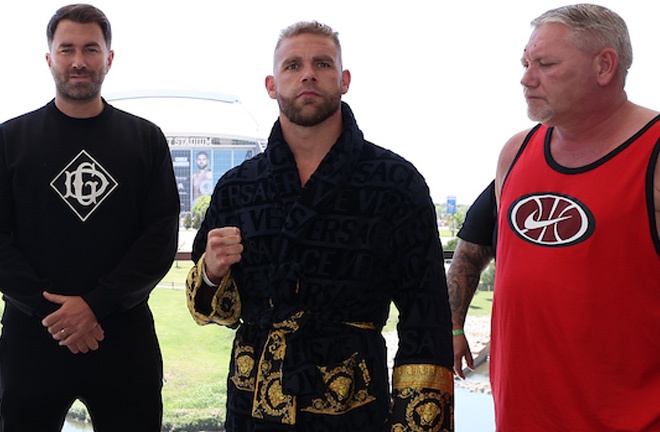 "I'm just coming down from it all, having a good, long think and enjoying the kids time really," Saunders said.
"I went into surgery, I had a broken eye socket, it was broken in three places.
"I've got some plates, I'm like Terminator now, they've got me full of metal.
"As soon as I got home I just took time out for family and enjoyed the time off without any boxing. It's been nice.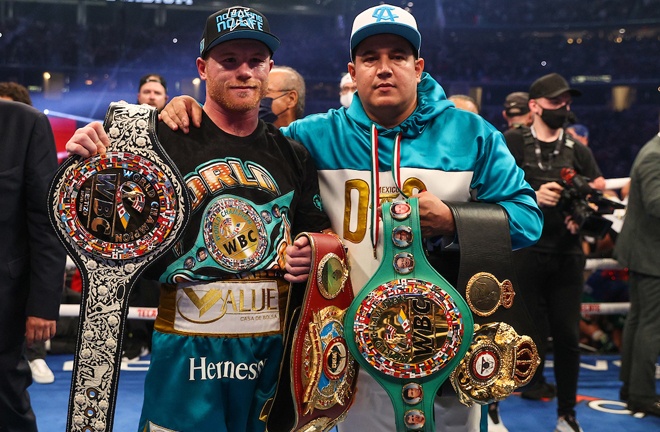 "I've had a load of people say, 'You were doing well, we had you one up, we had you level, we had you one down or whatever.'
"But he's a world class fighter and he caught me with a world class shot, so you've gotta give the man that credit and respect.
"I've been in these situations and done it to opponents before and I've took plenty of credit for it, so you've gotta give it back to him for it.
"He's a very, very good fighter. He's a very good fighter, very tricky.
"When I got in the ring with him I thought, 'Is this it?' I expected more, but I suppose everybody's gonna be like that going into that sort of fight."