A few weeks ago, I penned a piece exploring Pacquiao's options after the Mosley fight. Admittedly, I fell into the commonly held belief that this fight is a mere formality. The feeling was that a Mosley who is pushing 40 and a winner in only 2 of his last 5 is not the man to defeat a peak pound-for-pound kingpin like Manny. In the past few days, I've had second thoughts about that assessment.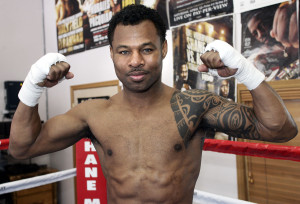 If this year has shown us anything, it's that the "styles make fights" principle has been overlooked. We all seem to be falling into the trap of handicapping a fight by simply comparing the relative strengths and weaknesses of two fighters. We also do a relative analysis of how close to their primes we think they might be. While these are helpful points to discuss, they alone do no justice when trying to pick a winner.
Sometimes, the styles are what it's all about, rendering all other points of analysis moot. Look what happened a few weeks ago with Orlando Salido beating Juan Manuel Lopez. Salido, an even bigger underdog than Mosley, simply crushed the heavily favored Lopez, leaving the boxing world in a state of shock. But upon what analysis was this prediction based? People felt Lopez was undefeated, while Salido had 11 losses, so how could he lose? Lopez was the young champion, while Salido was regarded as a tough opponent, but not one who would threaten the Puerto Rican heir-apparent.
But for some reason, their styles meshed in such a way that Salido had the edge. All other indicators were in Lopez' favor—youth, form, record, hometown advantage, power, and speed. It didn't amount to much in the face of a stylistic nightmare that ended up costing Lopez his title. Again, the "styles make fights" credo was neglected when breaking down this fight.
And it seems like we're falling into this trap again. No one is giving Mosley much of a chance, but based on what? Mosley struggled recently, but against the likes of Mora and Mayweather—two fighters whose success has been based on their defensive prowess. Looking back at the guys Mosley has struggled with over his entire career, defensive acumen has always troubled him. He doesn't thrive against negative forces in the ring. The same thing happened in his bouts with Forrest and Wright.
What does Manny have in common with the men who have given Mosley trouble? It would appear to not be a whole lot. Pacquiao is largely an offensive fighter. He has added some new wrinkles to his defense in the past few years, namely a heightened awareness of ring geometry and geography. But he is not a gifted defensive fighter per se. He mainly uses his legs, offense, and powers of anticipation as his defense.
So while Mosley has been largely unimpressive in recent outings, it was against fighters who are stylistically not up his alley. Against Pacquiao, he will be facing a fighter who will give him more chances for success. He will actually be looking down on a shorter Pacquiao, who will bring the heat. This should afford Mosley more opportunities to sustain a more consistent offensive output than what he has been able to generate in recent outings.
Mosley has some traits that bode well in this type of fight. He has never been stopped—a claim that becomes even more impressive when considering the number of excellent fighters he has faced. He recovers well from being hurt and he never seems to get cut. So he will have his chances to get business done. In addition, he is a legitimate one-punch KO threat at this weight, something Manny has not yet proven despite his recent run of dominance. So Mosley will be the longer fighter and the puncher in this fight—not a bad combination.
I am still picking Pacquiao. I think a 2001 Shane Mosley would give Pacquiao an awfully difficult time, but the notion that Mosley is a spent force seems to be at least partially correct. If this turns out to be a lot more difficult than expected, we will know why. Styles make fights. How two fighters' styles combine in the ring is the unknown factor that can often throw all other points of discussion into a black hole.