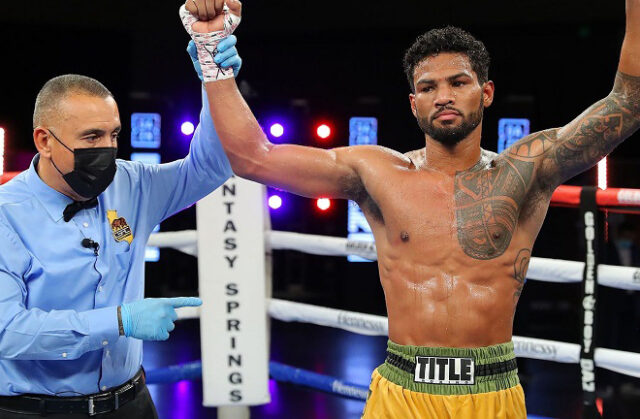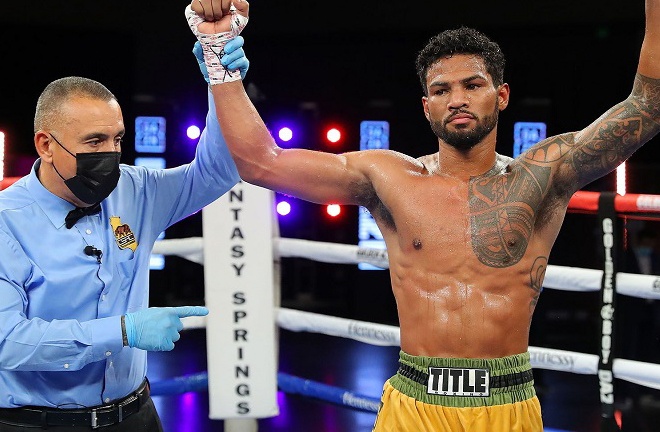 "I want them to one day say, 'oh you're Shane Mosley Jr, didn't your dad used to box too?' That's the goal. 'You're just as good as your dad,' or 'which Shane Mosley was better?' These are the conversations I want to have and this is why I'm in the game."
When your dad has had a career as decorated as former three-weight world champion, 'Sugar' Shane Mosley, who pushed the unbeaten, Hall of Famer Floyd Mayweather Jr to the limit and is considered as of the greatest of his era, there will always be a unique expectation on the next of kin attempting to follow their lead and eventually surpass their feats.
Middleweight contender, Shane Mosley Jr has the same pressures which have fallen on the shoulders of Conor Benn, Chris Eubank Jr and most recently Campbell Hatton, but coupled with the benefit of an immediate profile and therefore a head start compared to their peers without a high-profile parent.
Almost every time the child of a former great turns professional, there is a sense of nostalgia and fascination amongst the boxing public towards them.
A hope that the next generation can bring the same excitement and thrilling nights that their parents, in this case Nigel Benn, Chris Eubank and Ricky Hatton brought for so many years.
Mosley Jr (17-3, 10 KOs) relates to the weight of expectation and spotlight that all three of the fighting sons mentioned above have been through at least some stage in their careers and has full admiration for Benn and Eubank Jr, as well as Tim Tszyu, the son of former undisputed world champion, Kosta Tszyu for the progress they have made in establishing their own names in the sport outside of their fathers' legacies.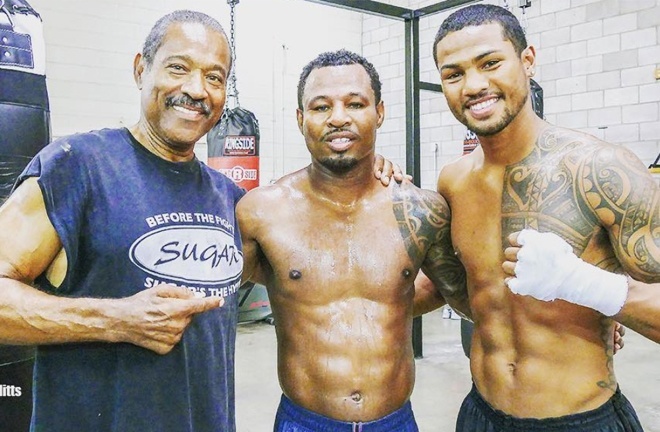 "I know exactly who those guys are, man I look up to them and I applaud all of them," Mosley Jr told proboxing-fans.com.
"They've actually lived up to that, fighting for belts, they're in that championship conversation.
"Conor Benn could be fighting for a world title any time soon, same with Eubank Jr, he could be fighting for a world title any time soon, even Kosta Tszyu's son as well.
"All these guys that are fighting like their dads, they're doing great jobs. I applaud them, I want to be also one like one of those guys who says, 'hey my dad used to box too.'"
For Mosley Jr, boxing has been a right of passage and a sport he has been around his whole life.
Such was the success and longevity of his father's career, which ended in 2016, Mosley Jr was able to witness the bulk of his dad's 61 fights and insists he has been fortunate because of his success.
"I've been around boxing my entire life," the 30-year-old recalled.
"I have memories of being pushed in a stroller to the gym.
"I've been around this for far too long and I think that once I actually put myself into it I realised it's in me and who knows if that's just environment or if it's just growing up around my dad.
View this post on Instagram
"Whatever the case is, seeing everything boxing has brought.
"Boxing is the reason why I have such a great life and have had such a great life, so to also want to be apart of that, it's kind of like a no brainer.
"Boxing has literally brought me some of the greatest experiences of my life. It was able to put me into some of the best schools and live in a nice house and have so many memories with my family and go to the fights and meet people.
"If my dad was able to do that and I was around that and then I find I love this, why not want to do that as well? If I'm very much capable, if I'm very much doing it to the best of my ability."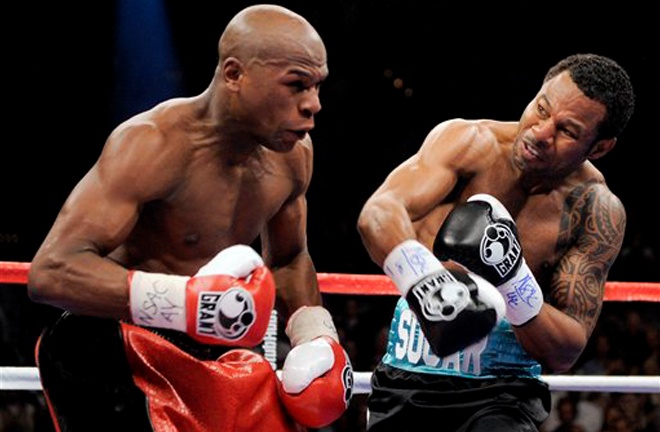 "It wasn't like, 'oh I'm going to do this because I've got nothing else to do,' or, 'I'm going to milk this.'
It was like, 'I really love this, I want to do this,' so I'm going to do it too."
The Californian fights for the second time in Las Vegas on Saturday night when he takes on Golden Boy stablemate, Jason Quigley at the Michelob Ultra Arena in a rescheduled clash on the undercard of Devin Haney's WBC Lightweight world title defence against Jorge Linares on DAZN.
The pair were set to face off in Indio on February 13, however Quigley was forced to pull-out through illness.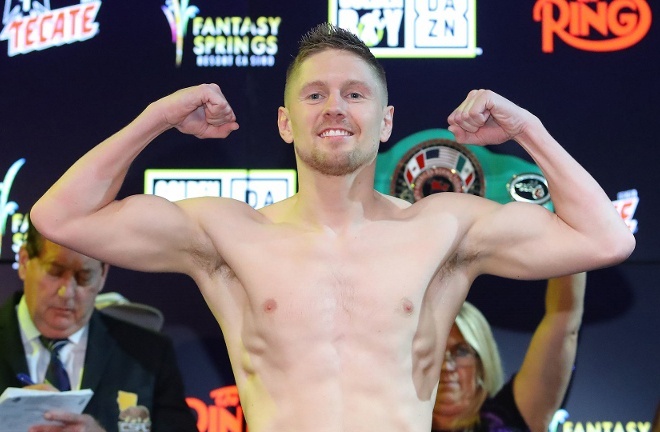 Mosley Jr is on a four-fight winning streak since his third professional loss, last stopping Cristian Olivas in five rounds in February and should he overcome the Irishman, who has won two successive fights since a sole defeat and is ranked in the top 15 with the WBO, he can set himself on the path to receiving a world title shot of his own.
"I'm ready for this challenge," he added.
"Obviously, I know that Jason is a very good fighter, he's coming to win and and we're going to give it all.
"We're both at that kind of stage where this is the crossroads and this is what we're fighting for.
"I expect it to be a good fight. From what I see of him he's a come forward type of fighter and he brings the fight for sure, so I've got to be defensively responsible and be sharp, because I know he's going to be coming for me."
The comparisons will always be there for Mosley Jr, par for the course of having a father as successful as his.
However, he maintains an admirable and level-headed view on the situation and is focusing his energy on becoming the best version of himself, with several years ahead of him to a achieve his goals in the sport.
"There are the comparisons, whereas like a regular guy that doesn't have a dad that used to fight, there's no comparisons, because there's nothing to compare it to really.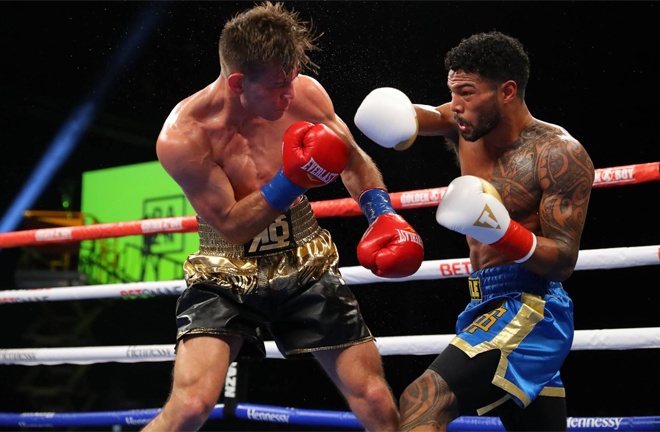 "But, if you allow that to affect your game it will. If you say, 'oh they compare me all the time.'
"If you play that game, you're going to fall short of what is. Michael Jordan always says, 'I never try to be the best one on the team, I try to be better than myself.'
"As long as you're trying every single time to be better than yourself, then everybody else has to live up to you rather than you trying to be better than somebody else, because I can't be better than somebody else, I can only be better than myself, because I'm the one controlling the ship.
"So, I like to take that stoic idea and try to be better today than I was yesterday and tomorrow it'll be the same thing."