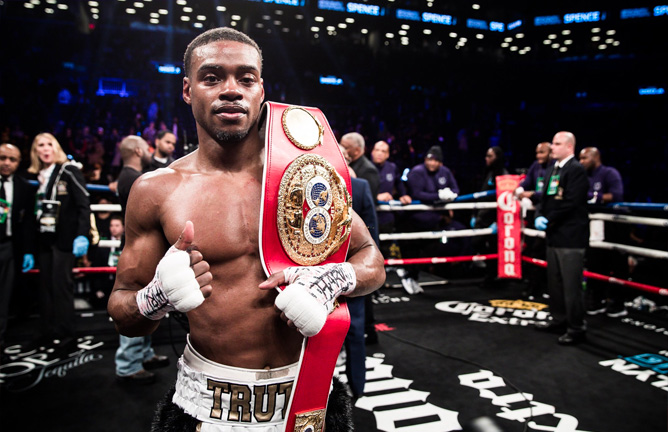 Coming into the fight, it was on Errol Spence Jr. to back up the hype that has constantly surrounded him the past few years. Living up to his nickname, Errol 'Truth' Spencer, he was able too back up the high expectations and hype surrounding him. His performance last night showed us that he is the real deal and is going to be an ongoing threat to all fighters in arguably the best boxing division.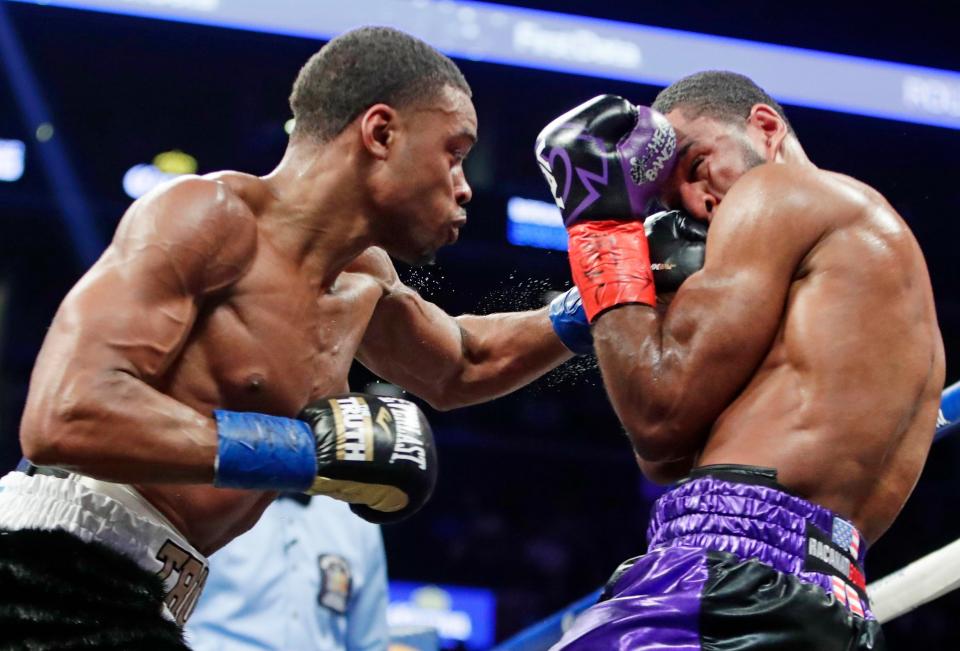 Spence moved to 23-0 and also recorded his 20th knockout in his career. His body attack, and accuracy was impressive from the opening bell – throwing and landing more than Peterson early.
Spence opened up on Peterson to start the second round, only to have Peterson connect with a straight right hand that got Spence's attention – a minute into the round. He (Spence Jr) then came back later in the second round to buzz Peterson with a right hook that got him quickly on the move before the bell.
Prior to the midway mark of the third round, Spence Jr connected with a left to Peterson's body and followed it up with a left hook up top that once again had Peterson shaken up, and the damage started to accumulate on Peterson's face.
Spence impressively dropped Peterson in the fifth round with a sharp 1-2 combination. Peterson managed to get back on his feet, as Spence continued to viciously assault his brave, yet overmatched opponent. The fight was then bought to a stoppage by Peterson's lifelong trainer and father figure Barry Hunter.
.@ErrolSpenceJr knocks down @kingpete26 in round 5. #SpencePeterson pic.twitter.com/r8Ho3RG5yl

— SHOWTIME Boxing (@ShowtimeBoxing) January 21, 2018
Before Spence stopped him, Peterson (35-4-1, 17 KOs) had lost just once by knockout during his 13-year pro career. That defeat came to Lucas Matthysse back in 2013. Peterson's left eye was almost completely shut and was facing serious punishment had he been let to continue on in the fight.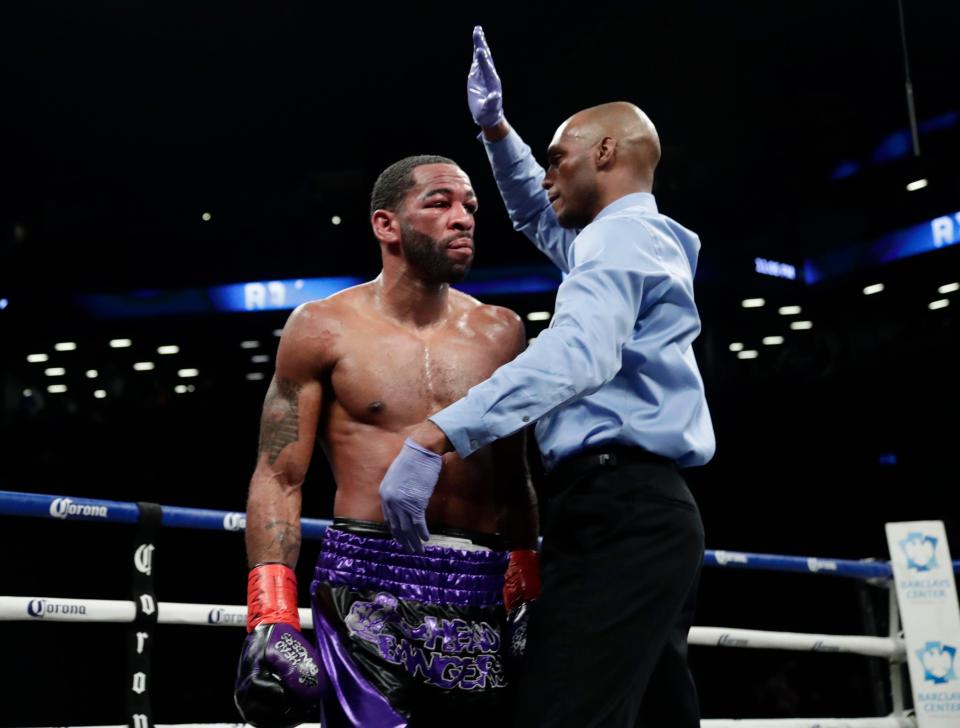 The welterweight division is the best division in boxing and has been for the past decade now, and Errol Spence intends to carry the reigns.
After the fight He made it clear he wants to unify the titles against the top man in the division Keith Thurman. Thurman himself is looking to return to action in the next few months.
"I'm waiting on @keithfthurmanjr." – @ErrolSpenceJr #SpencePeterson pic.twitter.com/e6wz7ARVMi

— SHOWTIME Boxing (@ShowtimeBoxing) January 21, 2018
We knew coming into this fight Spence was good, he showed he's better than we even thought. Welterweights, in particular Keith Thurman beware because the "Truth" is coming, and that is definitely no lie!
Spence wasted no time in calling Thurman out after the fight, with Thurman acknowledging his call but suggested that he will have to be patient as he currently recovers from shoulder surgery.
I 👀 you young buck. Be patient, your time is coming. #OneTime pic.twitter.com/TgUJ020Kl8

— Keith Thurman Jr. (@keithfthurmanjr) January 21, 2018