Want to see for yourself how Super Six finalists Andre Ward and Carl Froch stack up with one another? Check out this comprehensive Ward and Froch Tale of the Tape, which will give you all of the vital stats for each fighter side by side.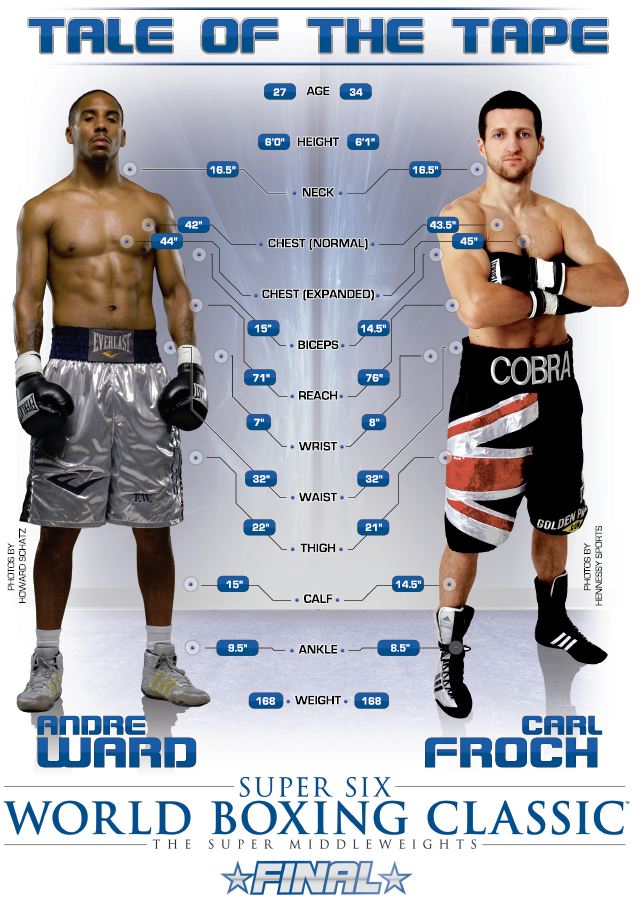 Froch is the supposed to be the bigger, stronger guy, is that really the case? What's interesting is that they are nearly identical in all of the measured areas. The fascinating thing is that Froch has an inch in height on Ward, but a much larger reach advantage, which could certainly end up being a major factor in the bout. Ward, the superior boxer of the two, will need to negate that reach advantage in order to keep Froch at bay.
Check out the Tale of the Tape for Ward vs. Froch above and see for yourself how the guys measure up and compare.
Comments
comments