Taylor vs. Abraham will be aired on October 17 on Showtime
On October 17, the first stage of the Showtime Super Six Tournament will begin with two fights. The first is between Andre Dirrell and Carl Froch and the second features former middleweight champions Jermain Taylor and Arthur Abraham from the 02 Arena in Berlin, Germany. On Tuesday October 6, the fighters, promoters and trainers involved in the Taylor vs. Abraham fight held a conference call to discuss the upcoming bout and how their preparations have been going.
Jermain Taylor, 28 (17) – 3 – 1, is at a unique point in his career. Despite being the former undisputed middleweight champion and despite having fought a better cast of fighters than nearly anybody else in the sport over the last three to four years, Taylor is being overlooked in the tournament by many.
The problem is the apparent shortcomings in his stamina and conditioning. He was cruising to a victory against Froch before being stopped with just 14 seconds remaining, and when Pavlik captured his titles, he had previously had the challenger badly hurt before punching himself out and running out of steam.
Failing to take advantage of such opportunities is something that has stayed with Taylor. "I think about it all the time, I think about if I would have trained a little bit harder, if I would have lost that weight a little bit earlier," then he knows he would have won those encounters.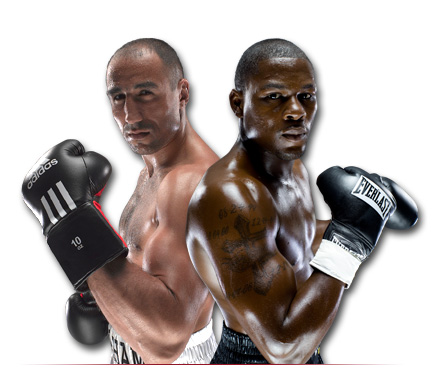 Therefore, it came as no surprise that conditioning was at the heart of Taylor's preparations for his bout with Abraham. Jermain's trainer, Ozell Nelson, said that, "A guy just can't keep losing 20 pounds two weeks before the fight and expect to have the energy. [He] is in excellent shape… I can't wait to see Jermain get in the ring and perform."
Meanwhile, Taylor's promoter Lou DiBella also has noticed a difference, saying that, "Jermain is more focused on this fight than I'm ever seen him focused on a fight. He's lean and mean, [and] he's basically already on weight."
While the setbacks have hurt his reputation and Taylor feels honored to be a part of the tournament after losing three of his last four bouts, it is that same big fight experience that may give him an edge. Taylor says that he has seen everything in the ring, and he's not worried about anything else that he could see.
Taylor said, "I've done everything there is to do in boxing, I've won every belt there is in boxing, I've fought the best of the best," and now he just wants to win. With his newfound conditioning and his wealth of experience, Taylor is more than confident in his chances.
Of course, the fighter known as "King" Arthur has his fair share of confidence as well. The undefeated fighter, who gave up his middleweight crown to participate in this tournament, sports a 30-0 record with 24 wins by knockout. His aura of confidence was on display in moments such as when he laughed out loud for nearly ten seconds on end at a question posed to him about how Froch and Dirrell thought Taylor would win if he didn't run out of gas.
If Abraham seemed to be in an unusually good mood, it's because he says that he is. He's been a happy man without having to make weight himself. "Being a super middleweight is a great thing for me. I'm so happy, everyday I'm in a great mood in practice because I don't have to make weight anymore. My biggest fight was always to make the weight, so I'm really relieved I don't have to do it any longer," Abraham said.
Now he plans on parlaying this tournament into more big fights on American soil in the future. Abraham has grand plans at being a huge name on par with the likes of Sugar Ray Leonard, Floyd Mayweather and Oscar De La Hoya.
"I love America, it's a great country, and it's my goal to make those kinds of big fights… I will do everything to accomplish this goal. Of course, this tournament will help me big time to achieve this," Abraham said.
So will Arthur Abraham be a step closer towards American stardom, or will Jermain Taylor be a step closer towards redemption? On October 17 all of our questions will be answered, and one man will be that much closer to achieving his goals, and winning the Super Six Tournament.
Photo Credit: Howard Schatz