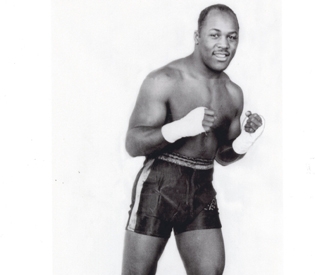 Not many know of "Tiger" Ted Lowry.  A shame, given that Lowry was the only boxer to twice survive the distance with one of the all-time great heavyweights, Rocky Marciano.
Lowry (68-68-10, 45 KOs) fought from 1939 to 1955, taking time off from the ring to serve his country during World War II with the all-black 555th Parachute Infantry Battalion, known as the Triple Nickles. His unit was certainly no less courageous for having served on the home front.  Little known even today, the Japanese sent balloons toward the Pacific Northwest that released incendiary devices over heavily wooded areas.  It was the job of Lowry and his fellow smoke jumpers to put out the resultant fires, as well as disarm and retrieve the bombs.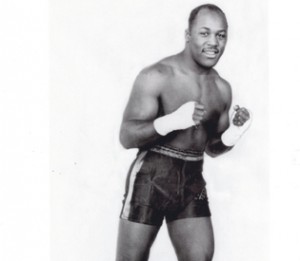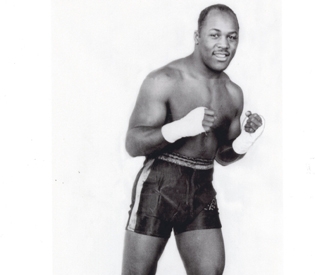 As both he and Joe Louis served in the military at the same time, they once had the opportunity to put on an exhibition match.  Louis won, of course, but the experience served Lowry well.  "From then on, I never had fear in the ring again," he said.
The journeyman fighter faced Marciano twice, in 1949 and 1950.  Though he lost both bouts, he went the distance on each occasion against a man who kayoed 43 of his 49 opponents.
"I think Lowry would have gone the distance if we had fought a hundred times," Marciano said. "I could never get used to his style of fighting." Most observers thought Lowry won the first match.  So did Lowry.  Marciano's manager, Al Weill, "was very connected," said Lowry.  "I think that helped [Marciano] a bit."  It speaks well of both fighters that they later became friends.
Despite an entirely mediocre win-loss record, Lowry nevertheless took on the best of his time, including Lee Savold, Jimmy Bivins, Cesar Brion, and Roland LaStarza, a fellow two-time Marciano opponent. He fought Archie Moore in 1948, giving the "Old Mongoose" a hard time before losing by decision.  When he faced Joey Maxim in 1952, the consensus was that he'd been robbed.
Following his retirement from the squared circle, Lowry worked as a prison guard, founded a construction company, and enjoyed serving (along with his wife) as a school-bus monitor well into his late 80s.  In addition, Lowry got several at-risk kids off the streets of his hometown of Norwalk, Connecticut by introducing them to the Sweet Science.  Lowry entitled his autobiography God's in My Corner (not to be confused with George Foreman's God in My Corner).  Appropriate, given that he himself was in the corner of so many troubled boys and young men.
The sadly forgotten (hell, unknown) "Tiger" dealt with the perhaps unjust decision in the first Marciano bout, while never forgetting it. It was an understandable regret because of hardships, disappointments, and frustrations, yes, but never bitterness. He had been cheated out of wins, and deprived of the incomparable honor of being proclaimed the only man to defeat the great Marciano. Still, he said it best himself according to one of his many grateful proteges, "Tiger Ted said that although he was never a world champion, the fact he did the best he could made him a champion in life."
Lowry would have celebrated his 93rd birthday today, October 27… he died in 2010 at the age of 90. I'm sorry I didn't know him, but I'm glad to know of him — the man who twice went the distance with Rocky Marciano.