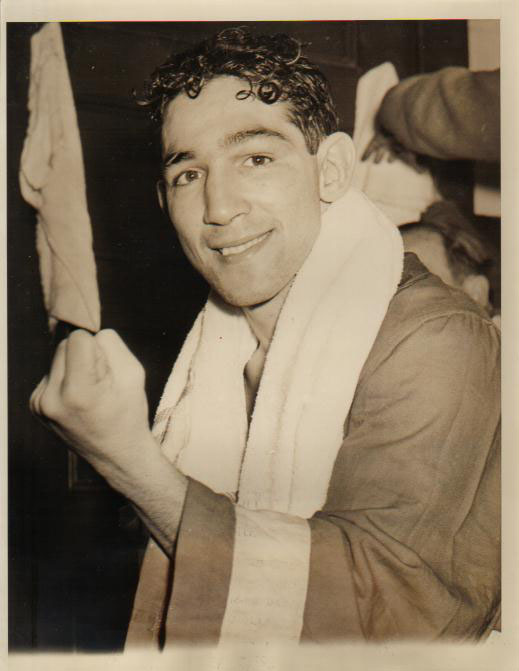 The Ten Greatest Featherweights in Boxing History
As with all of the classic, traditional weight divisions in boxing, featherweight has a rich and storied tradition, and its list of the top 10 best fighters is deep and talented. However, unlike nearly every other division, the number 1 guy at the top of the heap is a pretty clear-cut choice. Take a look at the 10 best featherweight boxers in history.
1. Willie Pep (1940-1966):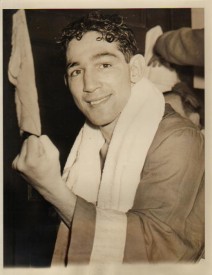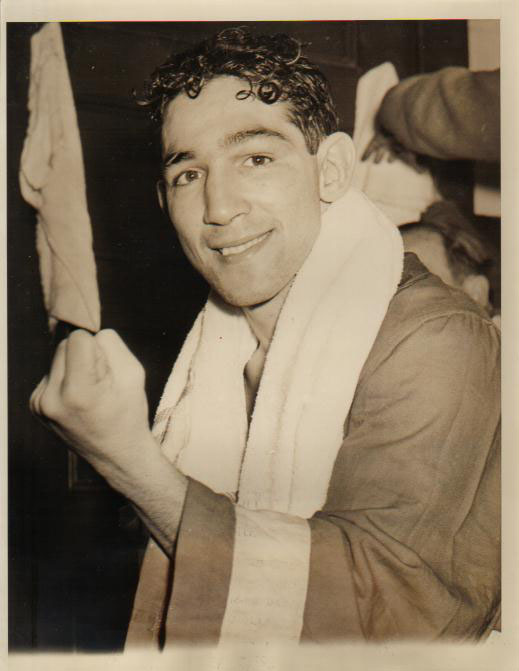 No argument here on the universally-recognized top featherweight of all-time. One could be original and go with a different pick, but it just wouldn't hold any water. The "will o' the wisp" was one of a kind–an absolute genius in the ring. By the time he dropped the belt to the #2 man on this list, he was 134-1-1. His final record of 229-11-1 is even more amazing considering he took several dives and fought on well beyond his prime.
Pep first won the belt in 1942, just after turning 20, and nobody could touch him until 1948. Pep was slowed by a 1947 plane crash, setting up his defeat to Sandy Saddler–the most fearsome of all featherweights. But in the 1949 Fight of the Year, a post-prime Pep produced a performance for the ages in regaining the belt from Saddler in breathtaking fashion.
After 3 more defenses, he lost the title back to Saddler. Perhaps the most naturally-gifted defensive fighter ever, Pep would continue on to 1966, with mixed results and some definitely shady outcomes as well. Still, he was a beautiful thing to watch–the greatest of all 126-pounders and one of brightest gems in the landscape of boxing history.
2. Sandy Saddler (1944-1956):
Long, lean, hard-hitting, and as dirty and ruthless as they come, Saddler was probably the hardest night's work of anyone on this list. Some might say he gets the bulk of his credit for winning 3 of 4 from Willie Pep, but that sure counts for a lot. And his slew of wins over various champions and Hall of Famers also speaks volumes.
Just two fights after defending against fellow-HOF'er Flash Elorde by knockout, eye problems forced him to retire while still champion at 126 and 130–with 103 KOs. He could be inconsistent and bent the rules quite a bit, but not many featherweights brought this kind of punching power to the table against as many top fighters as Saddler beat.
Check out our entire collection of the all-time best fighters by weight class, as well as the breakdown of how these lists were made and what factors were included.
3. Abe Attell (1900-1917):
"The Little Hebrew" (they weren't too P.C. in the old days were they?) ruled the featherweight roost from 1903-1912. He was cagey, but could bring the power when he needed to, scoring 53 knockouts in 91 wins. Only 18, Attell held fellow top-10'er George Dixon to a pair of draws, before beating him at 19. Won the title in 1903 at 20 and proceeded to whip the best men around for the next decade.
Even lightweight greats like Battling Nelson and Ad Wolgast couldn't get the better of him. There are some foggy results on his record, but wins over two men on this list, title defenses in the high-teens, and a nearly-decade long run as champion make him one of the best to ever do it at featherweight.
4. Henry Armstrong (1931-1945):
Armstrong makes his third top-ten all-time divisional ranking, after also making the lists at welterweight and lightweight. The urge would be to assume he was at his most lethal at the lightest of the weights he competed in–and that would be true to some extent. By the time he rounded into shape, he was still a featherweight. It was at this weight where Armstrong became perhaps the most dominant fighter ever. He sponged a lot of losses at this weight before the juggernaut form kicked in, but when it did–look out!
Starting in 1937, he was killing everybody, with the year ending in another wipeout, over champ Petey Sarron. His stay as champ was brief, as he set his sights on higher weights. But this is the division where the legend of "Homicide Hank" began to form. In a mythical heads-up tournament involving the best of all featherweights, this is probably the odds-on pick to win the whole thing. 1937 Armstrong was about as unbeatable a fighter that ever existed.
5. Salvador Sanchez (1975-1982):
Having died in a tragic car wreck at age 23, there is no telling what Sanchez could have accomplished. Nevertheless, he still accomplished a ton. Turning pro at 16, Sanchez amassed a 44-1-1 (32) mark in just over 7 years in the game–his only loss a Mexican Bantamweight Title shot at age 18. He eventually matured into a featherweight and gained prominence with a knockout over Hall of Fame WBC champ Danny Lopez, repeating the win later in the year.
Sanchez defended against 47-1 Ruben Castillo, unbeaten Patrick Ford, and Juan LaPorte. Then came his biggest challenge–unbeaten Hall of Famer Wilfredo Gomez, who was stopped in the 8th round. Two more defenses would follow, before Sanchez stopped future great Azumah Nelson in the 15th round in his final fight. Sanchez, more of an elegant boxer, holds 4 wins over HOF fighters, all by knockout.
6. Johnny Kilbane (1907-1923):
One of the overlooked greats, Cleveland Ohio's Kilbane ruled the featherweight division from 1912 all the way to 1923. Kilbane dropped a decision to Abe Attell in 1910, but exacted revenge by taking Attell's title in 1912. Defenses came against Jimmy Walsh and Johnny Dundee. He decisioned future lightweight champion Rocky Kansas in 1915. In the same year, Kilbane scored a news decision against lightweight legend Benny Leonard. After defending against "KO" Chaney, Kilbane won another news decision over another lightweight Hall of Famer in Freddie Welsh. Getting old and after over a decade as champ, he dropped his belt to Eugene Criqui in 1923.
7. Eusebio Pedroza (1973-1992):
In 1976, you would have gotten long odds against Pedroza ever becoming a great champion. He was stopped in two by bantamweight titleholder Alfonso Zamora and in his next fight lost by KO to Oscar Arnal. Three wins later, he was WBA Featherweight Champion, after stopping Cecilio Lastra in 1978. He would go on to score a record-setting 19 defenses–mostly against very solid competition. The indefatigable champion was a rule-breaker, but also an immensely-gifted boxer and punishing hitter.
A knockout over Ruben Olivares was a high-profile defense. A traveling champion, Pedroza defended against toughies all over the globe–winning most by knockout. Rocky Lockridge was perhaps unlucky to not get the decision in a 1980 bout, but Pedroza exacted revenge in 1983. Other high-quality wins included Patrick Ford, Juan LaPorte, and Bernard Taylor. It would be all the way until 1985 before Pedroza would lose–dropping the belt to Barry McGuigan.
8. Vicente Saldivar (1961-1973):
The Mexican craftsman turned pro in 1961 and quickly began making strides with his thoughtful, yet aggressive and passionate style. He began serving international notice with a decision over future lightweight great Ismael Laguna in 1964. In his next fight, he ripped the WBC and WBA title from 45-1-3 champ Sugar Ramos. Defenses came against future titleholders Raul Rojas and Howard Winstone (three times). Also defended his crown against tough Japanese Mitsonuri Seka (three times).
But following his third win over Winstone, Saldivar retired suddenly at age 24. Less that two years later, he returned and beat another future titleholder in Jose Legra, setting up a shot at the holder of his old title–Johnny Famechon, who Saldivar beat by decision in Italy in 1970. He would lose in his first defense and lost to another legend in Eder Jofre before hanging 'em up in 1973.
9. George Dixon (1886-1906):
The first black world champion in history was no flash in the pan–reigning for the entire last decade of the 19th century. It can be hard to evaluate fighters where there is no film and when the structure of the sport was so different, but Dixon's greatness holds up despite the era in which he competed. His accomplishments are difficult to quantify, but before 1900, he was as difficult as anyone to beat, while topping the best men in his division time and again. He stayed on for too long and didn't have the best record when all was said and done, but the fast and talented Dixon was surely one of the best to ever do it at featherweight.
10. Jim Driscoll (1901-1919):
"Peerless" Jim Driscoll was just that–losing just once in his first 59 fights. One of the greatest fighters to ever come out of Wales, Driscoll showed he meant business with 3 wins over ex-champ George Dixon. Driscoll dominated a demanding European circuit, then came to the U.S. to defeat Abe Attell in a news decision. For some bizarre reason, he never got to fight Attell for the title–somewhat of a black-eye on the record of Attell. The first World War certainly slowed his career, but along with Attell–he was the best featherweight in the world in the early-20th century. Holds win over 2 men on this list.