The Ten Greatest Super Middleweights in Boxing History
One of the newer divisions in the sport–only strawweight is newer. However, super middleweight has seen more success than some of the more recently-created divisions, with a gaggle of talented and big figures among the top ten. At the same time, being less than 30 years old, this ranking does not have the historic names that fill other top tens.
In addition, there is a mix of those who make 168 their home and others who merely stop by for a little while. This makes it a difficult list to compile. Do you go with ten-year rainstorm or the two-year hurricane? This list is also unique in that it is one of the least populated by Americans of any higher weight class, with Europeans dominating the top ten. Here are the ten best to ever do it at 168 pounds:
1. Joe Calzaghe (1993-2008):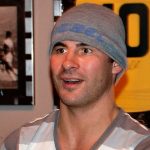 Other than Holyfield at cruiserweight and Ricardo Lopez at strawweight, there is no clearer choice for the #1 spot in any division. A ten-year reign as WBO champion and retiring undefeated at 46-0 only tells part of the story. Calzaghe's skills and worth fall a little outside how we normally gauge greatness. For the less-astute observer, Calzaghe perhaps appeared to merely be a tough fighter who overwhelmed opponents with blustery hands. But not many fighters could fight as well as Calzaghe, as he just had an almost-genius aptitude for the simple art of combat. His view of a fight was hyper-advanced, accompanied by the ability to see angles and perceive a fight with the same coolness as a fan sitting on his couch.
Calzaghe won his first belt over top-5 all-time super middleweight Chris Eubank and while he did spend a lot of his reign beating second-raters, he eventually got some serious work done. Some of his better defenses came against 168-pound championship timber like Charles Brewer, Richie Woodhall, and Byron Mitchell. In 2006, Jeff Lacy was favored to beat Calzaghe and wound up getting destroyed. Came back to beat hard-nosed Sakio Bika, before overcoming a tough start to figure out Mikkel Kessler en route to a dominating decision.
2. Nigel Benn (1987-1996):
Nigel began his career as a bombs-away middleweight. Some setbacks forced him to refine his style and he admirably did just that, adding some finesse to his brawn. It enabled him to become one of the greatest ever at this weight. Defeated Sugarboy Malinga, before snatching the WBC strap from clever Mauro Galvano. A few defenses led to a rematch against Chris Eubank, who had stopped Benn at middleweight. Benn appeared unlucky to get only a draw in their 1993 unification bout. Nigel registered 2 more defenses before knocking out Gerald McClellan, in what would have been an absolutely glorious win, if not for the harrowing result, which left McClellan maimed for life. Two more defenses followed before Benn faded away with 3 straight losses.
Check out our entire collection of the all-time best fighters by weight class, as well as the breakdown of how these lists were made and what factors were included.
3. Chris Eubank (1985-1998):
One of the best of the early champions of 168, Eubank won the vacant WBO title with a nearly-fatal KO over talented Michael Watson. Defended against Sugarboy Malinga, before besting decent American imports like Ron Essett, Tony Thornton, and ex-champ Lindell Holmes. A pair of draws, against tough Irishman Ray Close and #2 all-time Nigel Benn followed, before Eubank scored an underrated win over unbeaten Graciano Rocchigiani. Beat Close in a rematch and in total, scored 14 title defenses. Sometimes lethargic and uninterested, Eubank could be difficult to like, but his accomplishments at this weight are almost unparalleled.
4. Roy Jones, Jr. (1989-present):
Far and away, the most impressive fighting force ever seen at 168 pounds. Only a short stay in this division prevents him from taking a higher spot. But for a short tenure at this weight, he certainly accomplished a lot. Most importantly, he won the only true Superfight to ever take place in this division. Before James Toney climbed into the ring against Jones, he was considered by many to be the #1 pound-for-pound fighter in the world. For Jones to whitewash a fighter of that stature represents a feather in his cap that no one on this list can really claim. The fact that Toney was not at his best does nothing to reflect poorly on Jones. His 6 defenses that followed the Toney win were not against great fighters, but Jones still barely lost a round, en route to as dominating a 168-pound run as you can hope to see.
5. James Toney (1988-present):
Losing the biggest fight in division history by a landslide doesn't reflect terribly well, but it is his what he did directly preceding it that allows Toney to stand out against others on this list. It was his work in this weight class that allowed him to be considered by many as the best fighter in the world. Who else besides Jones can really claim that on this list? Struggling at the scales at 160, Toney jumped up a division and his form blossomed. A stoppage of tough Doug DeWitt paved the way for an absolute clinic against Iran Barkley, which netted Toney the IBF belt. Decisioned tough Tony Thornton, before stopping unbeaten and talented contender Tim Littles. His dissection of former light heavyweight champion Prince Charles Williams was a thing of both beauty and brutality.
6. Andre Ward (2004-present):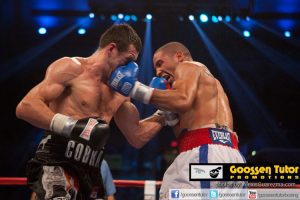 Boxing history usually requires time to ruminate, but winning the Super Six tournament seems to be enough to place him among the best to ever do it at 168. Sure Lucian Bute is still out there, but winning a tournament of that nature speaks volumes, as does the fact that he was able to prevail in dominating fashion. The Olympic Gold Medalist took a while to get his career going, but when he did, he did so with aplomb and great distinction. With the old guard getting older, he is one of the leading candidates to become the PFP #1 guy here in the next several years. Wins over Miranda-Kessler-Green-Bika-Abraham-Froch represent perhaps the most comprehensive championship run in the history of this division. A win over Bute puts him pretty close to the top. This book is still being written.
7. Steve Collins (1986-1997):
Personally, I'm finding this the toughest one in the lot to rank. I never thought he was much of a fighter, but his toughness and grit were so off-the-charts, that I'm forced to look at his greatness along different lines. It's a bit worrisome to rank Benn and Eubank ahead of him, as Collins is remarkably 4-0 against that duo, with a pair of wins over each. The Benn who was twice stopped by Collins was a depleted force, as he would never win another fight. But when Eubank lost to Collins the first time, he was unbeaten in 43 fights. But the Eubank wins were both close and Benn had just dropped his belt to 9-loss Sugarboy Malinga. His other work at the upper-reaches of 168 is pretty thin, but going 4-0 against the #2 and #3 guy all-time in the division is impossible to ignore.
8. Carl Froch (2002-present)
A little of the stink still lingers from a disappointing performance against Andre Ward, but prior to that, he compiled a list of triumphs that few on this list can match. After putting together a decent resume over tough domestic types, he went on a roll, defeating Jean Pascal, Jermain Taylor, Andre Dirrell, Arthur Abraham, and Glen Johnson. The only setback during that stretch was a close one on Mikkel Kessler's home turf. That's a major run of success against some pretty big names and good enough for #8 on this list.
9. Mikkel Kessler (1998-present):
The Dane's championship pedigree at this weight class stretches back over 7 years and he is poised to go for another title in 2012. Coming up a short in two big ones against Joe Calzaghe and Andre Ward keeps him from being a great, but he did well against Joe and was really the first one to incur the Ward wrath. At the end of the day, his 2 losses could be against the 2 best to ever do it at this weight. And being the first to defeat Carl Froch is pretty big, even if it was an awfully close fight in his homeland. His resume has since been surpassed by Froch, who ranks ahead of him despite the heads-up win, which really could have gone either way. Wins over Manny Siaca, Anthony Mundine, Eric Lucas, Markus Beyer, and Librado Andrade, among others, illustrate his championship worth.
10. Chong-Pal Park (1977-1988):
In a division this thin in legends, you have to make room for the division O.G. Park's true merit as a fighter can be difficult to gauge. The South Korean fought largely in Asia–not a region of the world you associate with good 168-pound boxers. He also reigned largely during a time when only the IBF recognized the existence of this weight class. Nobody terribly worthwhile at the time considered even fighting in this invisible division. And a pair of losses to former Hagler dancing partner Fulgencio Obelmejias doesn't really help his cause, either. But winning 12 title bouts from 1984-1988 and being a feared puncher, and some groundbreaking points is enough to notch him a spot in the top-ten.