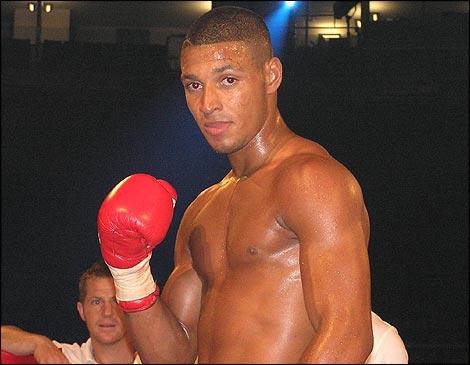 Last June I published a list of what I saw to be Britain's best ten boxing prospects, considering their achievements and potential. With almost a year having passed since, it is now apt to review exactly what these men have achieved in the intermittent period. What have they accomplished? Have they progressed or regressed? What stands in wait for them in the future? All these questions will be answered as I recap what a year has brought for some of British boxing's hopeful superstars.
Kell Brook: Welterweight, 27 years old
WAS: 27-0 (18)  NOW: 29-0 (19)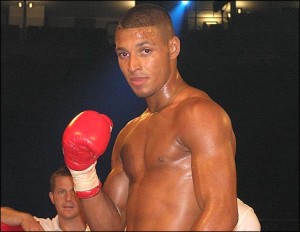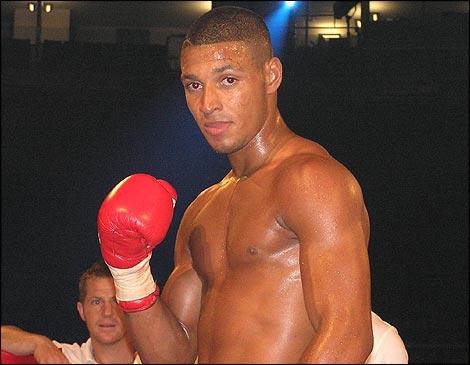 Last year I glimpsed into my crystal ball and saw great things on the horizon for Brook. Unfortunately, almost a year on and nothing has changed – those great things remain on the horizon. The good news is Brook remains undefeated. That crucial "0" at the end of a perfectly marketable resume is intact, though not without its troubles. Brook survived a war with Carson Jones, suffering a broken nose along the way. Difficulties in that fight made him see the errors of his conditioning ways, and a changed training regimen saw Brook come out roaring for a 3rd round stoppage of Hector Saldivia. Since then Brook has stalled, however, with complications brought about by injury scuppering hopes of a world title shot at Devon Alexander's IBF belt on three separate occasions. So for now Brook remains what he was, a promising, undefeated contender in need of a title shot.
What's Next? Brook remains the mandatory for a shot at Devon Alexander's IBF belt. In the meantime he looks all set for a rematch with Carson Jones.
David Price: Heavyweight, 29 years old
WAS: 13-0 (11)  NOW: 15-1 (13)
Last year I stated that Price had "all the necessary tools" to be a top class heavyweight. I also rated him highly in our Klitschko-readiness heavyweight contender series. He seemed to justify the hype with a 1st round blowout of Audley Harrison. Another early victory over Matt Skelton saw Price overcome what appeared to be a bout of sluggishness to score a 2nd round knockout with some devastating bodyshots. If Price was a student of the game then everything was teed up beautifully for his graduation in 2013.
Since then however, the tables have turned slightly and Price finds himself in career-limbo. A crossroads match-up with the veteran Tony Thompson was supposed to give Price a much needed test in his first step-up to top level. Things seemed to be going to plan until Thompson landed a glancing short right hook inside as he spun away from Price, who had his hands down. Price was down and out with his undefeated record shattered and his durability questioned.
What's Next? Price has a critically important rematch with Thompson penciled in, a fight for which he has enlisted the services of Lennox Lewis.
Tony Bellew: Light-Heavyweight, 30 years old
WAS: 17-1 (11)  NOW: 19-1-1 (12)
Having turned pro relatively late, Bellew appeared to be blossoming last year by following up his sensational beat down of Danny McIntosh with a grinding stoppage of the experienced Edison Miranda. Having joined Eddie Hearn's growing Matchroom stable Bellew continued his winning ways, calmly overcoming a horrible cut to outpoint Roberto Bolonti. Bellew encountered difficulties with Isaac Chilemba's speed and awkwardness in a title eliminator in March though, his frustrations evident by an early mid-rounds attempted headbutt as he and Chilemba walked back to their corners. Bellew will have to curb his at times tempestuous nature if he is to fulfill his potential and win a world title.
What's Next? Bellew once again squares off against Chilemba on May 25th.
George Groves: Super-Middleweight, 25 years old
WAS:  14-0 (11)  NOW: 18-0 (14)
The major improvements for Groves since this time last year have been his activity levels and his promotional situation. Groves found himself injured on a consistent basis up until recently, but four victories (three inside the distance) over the course of eleven months or so is good going. He is also now backed by the aforementioned Eddie Hearn, meaning he gets more mainstream exposure through Sky Sports. One criticism could be the quality of his opposition. Other than Glen Johnson, who came out of a short-lived retirement to last the distance with Groves, Groves' other three opponents had combined records of 73-24, and those were not compiled at the highest level.
What's Next? Groves will be looking to stake a claim for a shot at Carl Froch. Until then, he faces Noe Gonzalez Alcoba on May 25.
Carl Frampton: Super-Bantamweight, 26 years old
WAS: 14-0 (9)  NOW: 16-0 (11)
Frampton really stepped on the gas last year. He persistently tormented former world titleholder Steve Molitor with relentless waves of attack before scything down the Canadian in the 6th round. This step-up was followed up by a 9th round stoppage of the tough, hard-hitting Spaniard Kiko Martinez, a man who had never been stopped before. As a result, Frampton has established himself as one of the top contenders in the world at his weightclass.
What's Next? Rumors of a shot at Jhonatan Romero's IBF title abound, but nothing has been confirmed yet.
Scott Quigg: Super-Bantamweight, 24 years old
WAS: 23-0-1 (17)  NOW: 24-0-1 (18)
Unfortunately for British fans, the past eleven months have been generally quiet for Quigg. A stunning performance in a rematch with Rendall Munroe saw Quigg win by 6th round TKO, but for whatever reason, this has not been built upon. The lack of a television deal for his promoter Ricky Hatton may have temporarily stunted Quigg's growth, but quality tends not to go unnoticed and Quigg should see another high-profile fight soon, especially considering the fellow domestic talent and potential rivalries surrounding him.
What's Next? A fight with Frampton is unlikely to happen until one of them holds a world title. With Frampton best placed in that regard, Quigg simply has to increase his activity levels. The talent is there, now it needs the exposure.
James DeGale: Super-Middleweight, 27 years old
WAS: 12-1 (9)  NOW: 14-1 (9)
DeGale has continued to enjoy terrestrial television exposure through Channel 5 as he defended his European title against a tougher than expected Hadillah Mohoumadi before winning the WBC Silver title (whatever that means) against Fulgencio Zuniga. His performances have been steady, but he seems to lack the star quality that made him shine as an up and coming Gold medalist. Perhaps the pro game has made him more mature, maybe his defeat to Groves continues to haunt him. It is undoubtedly time for DeGale to make some headway into the fringes of world level if he is to fulfill his championship-level potential.
What's Next? DeGale has a passing-time fight against Sebastian Demers in Canada this Friday.
Kid Galahad: Super-Bantamweight, 23 years old
WAS: 12-0 (5)  NOW: 13-0 (6)
Time seems to have stood still for Galahad since last year. Apparently there is no market for a fast, technically gifted young fighter anymore? Whatever the reason for his inactivity, one victory over the unknown Ivan Morote up at super featherweight is not what was expected of Galahad after he broke out on Channel 5 early last year with strong showings against Jason Booth and Josh Wale.
What's Next? Galahad has often been linked with a fight against fellow up and comer Jazza Dickens in what would be a meaningful meeting of young prospects.
Jamie McDonnell: Bantamweight, 27 years old
WAS: 19-2-1 (8)  NOW: 21-2-1 (9)
McDonnell was and remains one of British boxing's best kept secrets. This is the case despite his IBF world title victory this past weekend. Being the only man on this list to have held a world title McDonnell has undoubtedly fulfilled his potential, the question now is exactly how far can this man go? He has now comfortably outpointed his domestic rival Stuart Hall, won a thrilling war with European champ Stephan Jamoye and held strong whilst boxing well to win on points against one of Mexico's next big things; the relentless Julio Ceja.
What's Next? McDonnell will now deservedly bask in his glory for the time being before possibly targeting a unification fight with one of the multiple dangerous fellow titleholders. Another route would involve a move up in weight to take on the multiple young talents at Super Bantam.
Lee Selby: Featherweight, 26 years old
WAS: 13-1 (5)  NOW: 15-1 (6)
Selby is yet another of these prospects to have joined Eddie Hearn, Matchroom and Sky Sports as he plots his way to greater things. His confident manner and technical ability are accompanied by growing power, which saw him knockout Australian Corey McConnell in April. Having also widely outscored the teak-tough Martin Lindsay in February, Selby has made a fast start to 2013 and appears to be looking more and more the part with every single outing.
What's Next? Selby was due out on the David Haye-Manuel Charr bill until Haye injured himself in training recently. Now Selby looks set to fight in his home country of Wales on June 29th against an as-yet unnamed opponent.
Comments
comments