Amir Khan Can't Pull off the Upset & Here's Why
Canelo Alvarez is set to fight Amir Khan on May 7th. Depending on your perspective, you may either by expecting a surprising Khan win, or for Canelo to dominate in a fight which shouldn't have even gotten made. While Canelo vs. Khan may prove to be entertaining, and it is an intriguing match, Canelo will have his hands raised. Here are the top 3 reasons to expect a big win and easy night for Canelo.
Canelo's Size Advantage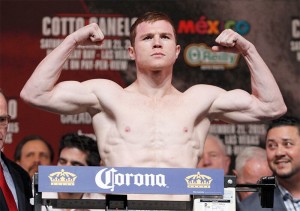 Canelo has a huge advantage over Khan in terms of size and strength. He's a huge junior middleweight who has been campaigning at slightly above the division's limit, technically in fights for the middleweight title. Meanwhile, Khan has been fighting at the welterweight limit of 147 pounds and, prior to that, began his career down at lightweight. Khan has never fought at this weight before, and is facing a fighter who is stronger, larger, and experienced and comfortable at that limit.
Khan's Chin Weakness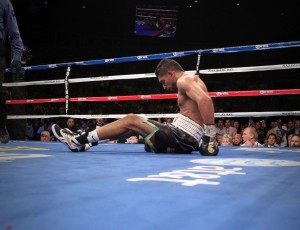 We all know that Khan has a track record of having his chin exposed. A suspect chin is what cost him defeat against Prescott and Danny Garcia, both of whom exposed Khan's chin in the past. Meanwhile, other fighters such as Marcos Maidana and Lamont Peterson had him badly hurt but couldn't finish him. Canelo has been in the ring with plenty of tough opposition and big punchers, but has never been stopped or even visibly stunned. His successful track record of fighting the best in the world and staying in great physical condition will tip the hat in his favor against Khan.
Canelo's Offensive Firepower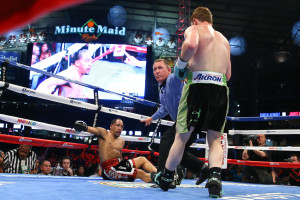 Canelo's history of facing tougher opposition will give him an edge in the ring against Khan, but more importantly, it's his powerful punch. That includes one punch power, but also an array of offensive firepower in the form of ongoing, rapid fire aggression and diverse offensive combinations.
With 32 knockouts from 42 wins, Canelo has shown to have above average punching power in his career. Combine that with a size and strength advantage, and an opponent who has shown time and again that he has a faulty chin, and Khan is a no hoper in this fight. While Khan is quicker than Alvarez, and likely a better pure boxer, Canelo will eventually catch him with a powerful punch that will change the course of the fight.