Andre Ward, Adrien Broner, Manny Pacquiao and Canelo Alvarez are some of today's brightest boxing stars and all of them are on the calendar in the months ahead. They are all expected to win against their respective opponents, but who will impress the most?
March 26th: Andre Ward (28-0, 15 KO's) vs Sullivan Barrera (17-0, 12 KO's)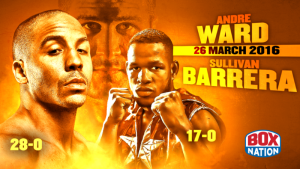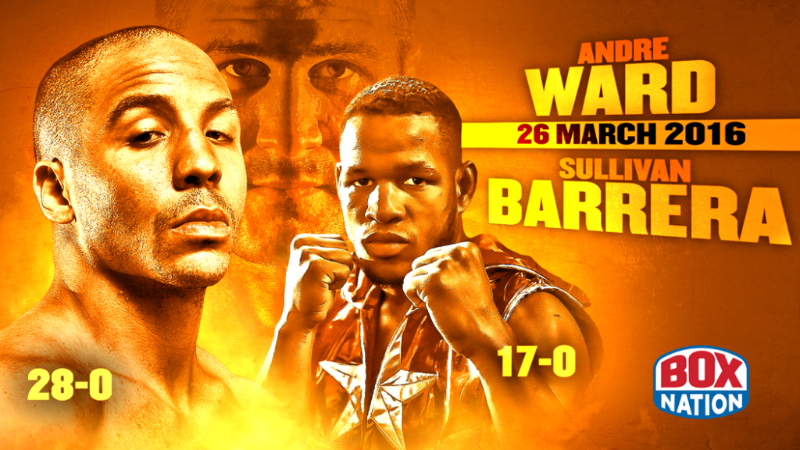 Andre Ward is facing a light heavyweight with power in both fists named Sullivan Barrera. Ward is one of the most skilled fighters in the world, and of the fighters here, certainly possesses the most finesse. However, Ward will be the smaller fighter against Barrera, though it is difficult to picture Ward to be bullied around in the ring. Even with nearly a year of inactivity, Ward will be able to stay in front of Barrera and use his elite defense and offense to make Barrera miss and to capitalize on counter punching opportunities that will lead to a points victory.
April 1st: Adrien Broner (31-2, 23 KO's) vs Ashley Theophane (39-6-1, 11 KO's)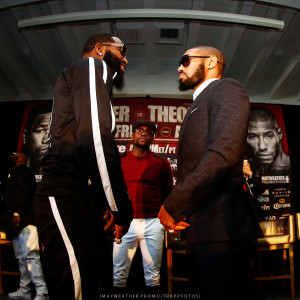 Adrien Broner defends his title against Ashley Theophane. It's a great opportunity for Theophane, who hasn't earned a title shot, while Broner really hasn't done anything to earn his title, either. It's best for Broner to stick to a game plan of using his jab and movement to set up combinations, providing for an easy night.
Theophane has to smother Broner with punches to the head and body and not allow Broner to be comfortable. Broner has looked vulnerable when pressured well by his opponents. It is hard to foresee Theophane achieving an upset, Broner will simply outclass him.
April 9th: Manny Pacquiao (57-6-2, 38 KO's) vs Timothy Bradley (33-1-1, 13 KO's)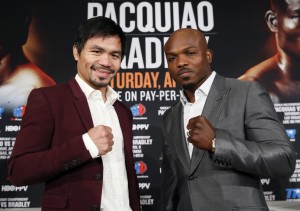 The third, and no so anticipated bout, between Manny Pacquiao and Tim Bradley follows their controversial first fight, and a second fight which played out similarly, but without the controversy. The third bout may arguably be expected to be the most exciting, with a further past his prime Pacquiao pressing the action but being more vulnerable to Bradley's relentless style.
Expect an always-game Bradley trying to fend off a wild attack from Pacquiao, as he tries to counter punch but without much success, as Pacquiao keeps him off balance. Pacquiao's hand will be raised after the final bell.
May 7th: Canelo Alvarez (46-1-1, 32 KO's) vs Amir Khan (31-3, 19 KO's)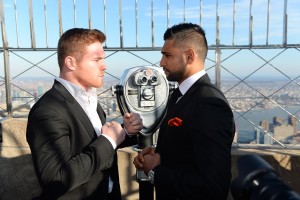 Alvarez and Khan face off for a middleweight title in a potentially interesting bout. Canelo has issues facing speed and movement, and Khan has plenty. Khan has issues with taking a solid punch on the chin, and Canelo is bound to land at least one on him.
The early rounds will see Khan using his superior hand and foot speed by landing single and combination punches while circling to either side. Alvarez will remain patient and hunt Khan down looking to land a big shot. Unfortunately for Khan, not only can he be sent to the canvas, but he can alsohave a very difficult time recovering from a knockdown. If Khan can keep his composure and box like he knows how, he could theoretically earn the "W." More than likely though, Canelo will connect solidly late in the fight and will win by KO.
So who will be the most impressive?
A vicious knockout victory is the most impressive. Although he wouldn't be the first, Canelo Alvarez will look impressive in knocking out Amir Khan in the late rounds. Canelo has the size and strength advantage, and the punching power, against a fighter with a known chin problem. Khan will be felled a Canelo left hook delivered in the later rounds, allowing Alvarez to leave a lasting impression while every other fighter here will more likely win a decision.