Joe Frazier once said that boxing was the only sport where you could get "your brain shook, your money took", and for some fighters that phrase rings truer than it does for most others.
Boxing is aesthetically a violent sport, but what goes on outside the ring can often do more damage than that which occurs inside the squared circle. Some fighters spend all their careers trying to catch a break, whether that be winning a title or earning enough to feed their families.
For various reasons that break doesn't come and those fighters are let down by the sport. Here are five such fighters, all of whom are due a break in 2015.
Steve Cunningham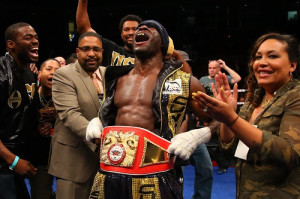 The one time cruiserweight top dog has never had it easy,and has often needed to fight the same guy twice just to earn parity. In his first alphabet world title fight he traveled to Poland and lost a disputed split decision to Krzysztof Wlodarczyk. One judge had Cunningham winning 11 of the 12 rounds, but the other two overruled, giving Wlodarczyk the title.
Cunningham won the rematch six months later, but had the same difficulty when faced with another Pole – Tomasz Adamek, who he dropped two split decisions to, one at cruiser and the next at heavyweight. In both fights, many believe Cunningham had outboxed Adamek. Cunningham then lost by stoppage to Tyson Fury, despite having boxed well against the bigger man in the opening stages.
All of this, while dealing with the unfathomably heart-wrenching personal drama of his young daughter's health.
His daughter is on the mend, which is fantastic. In the ring, Cunningham has bounced back as well, with a win in a vicious battle with Amir Mansour, followed by another victory last year. Now, he's set to face Vyacheslav Glazkov in a March alphabet title eliminator.
Mauricio Herrera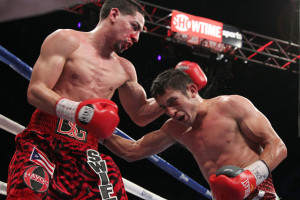 Herrera must be getting bored of hearing his name on the wrong end of a decision. Twice last year 'El Maestro' was left wanting by the judges scorecards, losing a majority decision to Danny Garcia and a unanimous decision to Jose Benavidez.
Most pundits and onlookers were convinced Herrera won both contests. His fight with Garcia was a homecoming of sorts for his opponent, with the match-up taking place in Puerto Rico. That doesn't excuse soft judging, as Garcia was awarded two 116-112 victories, with the third judge scoring it even.
The defeat to Benavidez was arguably harder to take, given that not one of the three scoring judges gave him the fight. The howls of indignation from the stands will have done little for Herrera, who has bills to pay like everyone else.
Guillermo Rigondeaux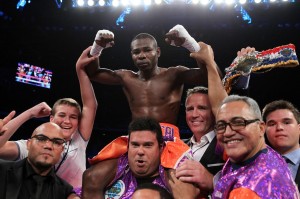 The slick Cuban boxing master is in a different position to the others on this list, in that he holds a world title and a significant level of power. That power is diluted by the rampant greed of promoters and television networks, though.
Although Rigo is undoubtedly the best in his weight class, he fails to garner much attention. That's mainly because he wins so easily, but surely that shouldn't hurt a fighter. It certainly hasn't done much damage to Floyd Mayweather.
Instead of dominating, Rigondeaux finds himself having to please others by engaging more and putting his life at further risk than he needs to. Skill isn't enough, promoters want him to endanger himself for the sake of entertainment. Well, if you're reading Guillermo, there are some of us who like you just the way you are.
Ola Afolabi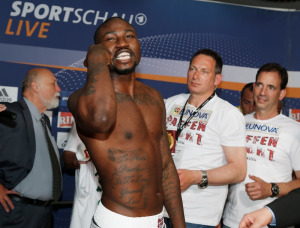 Having exploded out of nowhere to knock out Enzo Maccarinelli, Afolabi is now perhaps best known for his excellent cruiserweight trilogy with Marco Huck. However, despite more than playing his part in all three fights, Afolabi failed to win any of them.
Instead he lost two decisions – one majority, one unanimous – and drew the other. All three fights were close and many onlookers feel Afolabi could have won at least one of them, if not more.
Afolabi is so under-appreciated that even in his home country – the UK – he is not given the appropriate respect. While people tuned in en masse to watch Tony Bellew and Nathan Cleverly's boring rematch, little was said of the country's best cruiserweight – Afolabi.
It didn't help when Yoan Pablo Hernandez pulled out of his title defense against Afolabi last year. It's a great shame, but one Afolabi will hope to rectify this year.
Rocky Juarez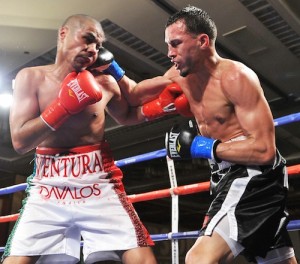 Juarez just cannot be kept down. He has eleven blemishes on his record, including ten defeats. Five of those blemishes came in world title fights. Some fans may be driven mad wondering how Juarez keeps on getting into position for those title defeats, but like it or not, Juarez always finds a way.
Since the last of those significant defeats – a decision loss to Chris John – Juarez fought on, but not with much success. He lost five consecutive fights, including two against unknown opposition, rendering him nearly obsolete as far as titles are concerned.
Juarez is a tough nut to crack though, and in 2014 he came back from an absence of almost two years to beat Rene Alvarado. That return win has set up an eliminator for the WBC title at featherweight, where the titleholder is Jhonny Gonzalez.
Gonzalez can punch, and Juarez has been put down, but in a microcosm of his career, he has always gotten up. As he approaches 35, 2015 could be the year when Juarez finally wins that elusive title.