Who Will (& Should) Carl Froch Fight Next?
As Carl Froch ended his bitter rivalry with George Groves both concussively and conclusively he now looks set to embark on the final portion of an excellent career. 'The Cobra' will be 37 later this year, and it is uncertain as to how many more fights he wishes to have. He certainly has at least one more fight ahead though, which could turn out to be his swansong. Here are the top 5 candidates for Carl Froch's next fight, and possibly his last night in the prize ring.
Julio Cesar Chavez Jr.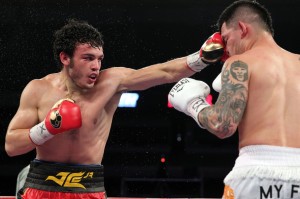 The Perception: Chavez is an oversized man-child with issues outside of the ring including drug use. He has dined out on his legendary father's name, and has had his career handed to him on a silver platter.
The Reality: Chavez is as tough as old boots, strong and has a great chin. He has struggled with weight at times in his career, and does himself no favors with his occasionally erratic behavior, but he is nonetheless a solid pugilist.
Chances of Froch vs Chavez: Very high. Chavez brings big support from a proud Mexican fan base that adores him. He would be the perfect fit for Froch as he hopes to fulfill his dream of headlining a big Las Vegas card.
James DeGale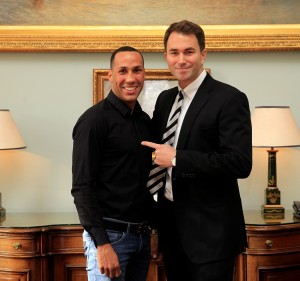 The Perception: DeGale is the UK's best up and coming super middleweight. An Olympic star, he returned home from Beijing 2008 with a gold medal and, now with IBF mandatory status, is close to becoming the first British gold medalist boxer to achieve world champion status in the professional ranks.
The Reality: DeGale was a talented amateur, but he has stalled since defeat to his nemesis George Groves, although he recently nabbed his best win yet, a 4th round stoppage of Brandon Gonzales on the Froch-Groves II undercard. He is now looking to take advantage of Froch's advancing age and take over the throne of the country's best super middleweight.
Chances of Froch vs DeGale: High. If not next time out, then at some point this fight is likely to happen. DeGale is Froch's mandatory, so as long as Froch continues to fight and win, he will at some stage have to face DeGale.
Mikkel Kessler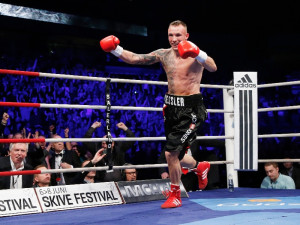 The Perception: Kessler is a faded warrior who struggled in both his previous fights with Froch. Has battled optical injuries in recent years, and has floated in and out of retirement and inactivity of late.
The Reality: Kessler will always be a hard fight for Froch, with a sound skillset and a hard punch. As long as the two men are in a ring together, Froch and Kessler are going to give each other problems, no matter how old they are.
Chances of Froch vs Kessler III: High. Their first fight was a classic and the rematch was a huge sell in the UK. Rubber-matches are always of intrigue and both men, in spite of their friendship, would fancy their chances of ending the trilogy on top.
Andre Ward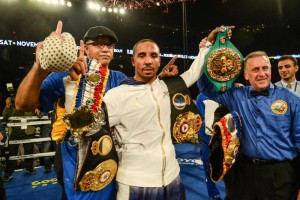 The Perception: Ward is a boring, defensive fighter who refuses to fight outside of his comfort zone – both geographically and physically. Ward needs Froch as he is the most lucrative fight out there for him.
The Reality: Ward is the best super middleweight in the world, and beat Froch soundly when they fought in 2011. He is tougher than made out, excellent on the inside and has beaten everyone put in front of him. Injuries haven't helped his cause. Froch needs Ward as he is the only man he hasn't beaten.
Chances of Froch vs Ward II: Medium to Low. It is almost an unspoken agreement that both men can go about their careers without a rematch. Ward handily beat Froch years ago and, though Froch may have rejuvenated his legacy since, stylistically Ward is Froch's worst nightmare.
Gennady Golovkin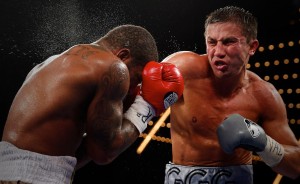 The Perception: Golovkin is a fear-inducing mix of power puncher and intelligent boxer. He has achieved an almost mythical status thanks to tales of torrid sparring beat-downs of cruiserweights.
The Reality: Golovkin is pretty much all of the above, except with a dash more realism. 'Triple G' has few wins of true caliber, with stoppages of Matt Macklin and perhaps Curtis Stevens the only wins to correspond with his hype. Still, he is undoubtedly a real danger for anyone from middleweight to super middle and could perhaps be described as a victim of his own ability.
Chances of Froch vs Golovkin: Slim to none. Golovkin is far down on the list of possible opponents and probably only makes this list due to Froch's well-forged reputation of fighting anyone, anywhere.