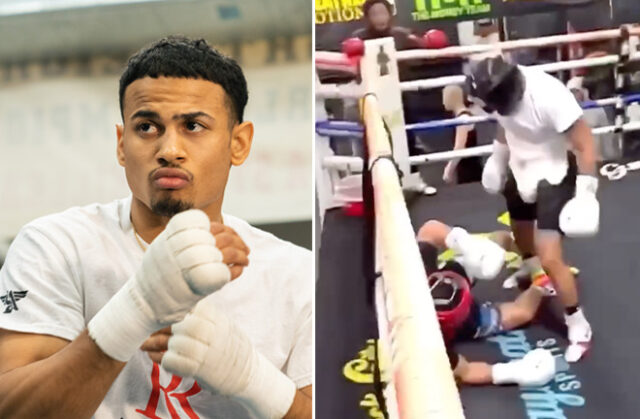 Trainer Otis Pimpleton Jr has responded to criticism over his celebration after leaked footage emerged of Rolly Romero being knocked down in sparring by his fighter J'Hon Ingram.
The viral video shows Romero being floored by a left hook from Ingram in the Mayweather Boxing Gym in Las Vegas, followed by Pimpleton Jr reeling off in celebration.
The coach's actions were met with some backlash online, however the Michigan native insists his jubilation was the result of a prior bet made with Romero's coach Bullet that Ingram would not last three rounds.
"J'Hon was getting ready to work his defence with a smaller guy," Pimpleton Jr told Tha Boxing Voice.
"Nothing to do with Rolly. Rolly was just coming into the gym.
Rolly Romero getting floored by J'Hon Ingram in leaked sparring footage… pic.twitter.com/zqqlvHnVFw

— Michael Benson (@MichaelBensonn) February 8, 2023
"Bullet said work with Rolly. I was like 'cool, let's work.'
"So in the midst of them working, we're talking back-and-forth.
"Bullet says 'I guarantee you your man hasn't got three rounds with mine.'
"I said 'that's bulls***. I know what my boy's got.'
shit lame wtf a coach doing getting in the ring jumping up & down yelling celebrating a sparring ko .. no class lol

— Errol Spence (@ErrolSpenceJr) February 8, 2023
"So it came to a point where it was more or less like, 'let's bet $10,000.'
"So third round came, nothing happened. Fourth round, five round came, my guy J'Hon comes back to the corner and I said 'look, I love Rolly, but he's in dangerous grounds right now. The sixth round is where he got stopped at [by Davis]. Go ahead and lay back and he'll come to you.'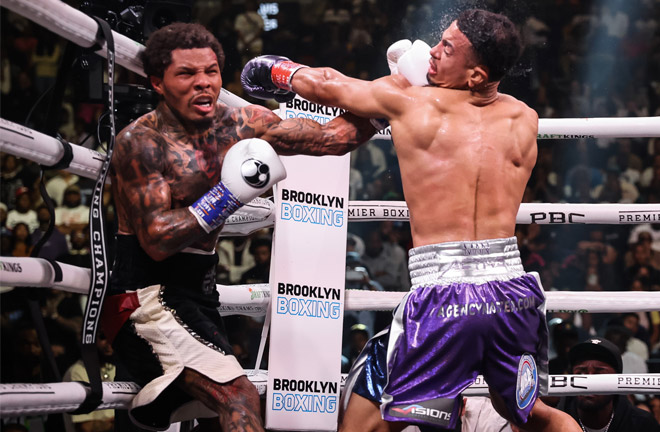 "He lay back on the ropes and that's what the outcome was.
"But I was not celebrating him being knocked down or hurt. I was celebrating on the fact that he was going to bet me 10 grand, look what just happened."
The shot from Ingram, who is undefeated in three professional fights thus far, drew alarming parallels with Romero's defeat to Gervonta Davis in which he was knocked out by a similar looking left hook in the sixth round of their clash in May.
The 27-year-old is reportedly set to face WBA super lightweight world champion, Alberto Puello next and Pimpleton Jr says he did not want to see him get hurt in the sparring session.
View this post on Instagram
"I work with Rolly a lot," he added.
"I had on a Rolly t-shirt.
"Rolly just posted a video of me and him doing hand pads together last week.
"I don't want nobody to get hurt as everybody's saying.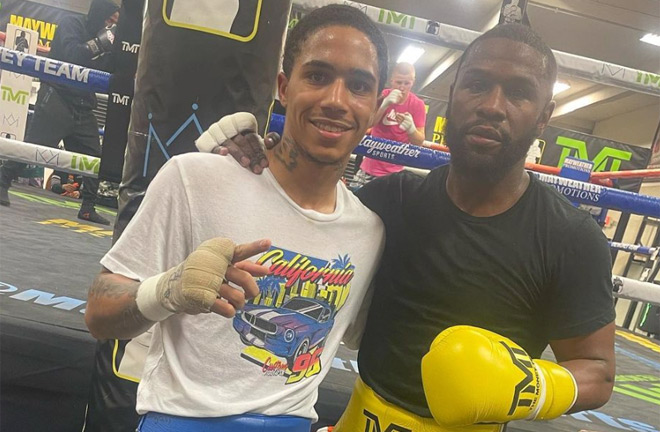 "But nobody has the balls to pick up the phone and say, 'well coach O, what happened? Why does it look like you're celebrating.'
"You know like it looks like I'm celebrating, because nobody knows what the hell they're talking about.
"I care about fighters. I don't take a fighter and put him into harm's way."