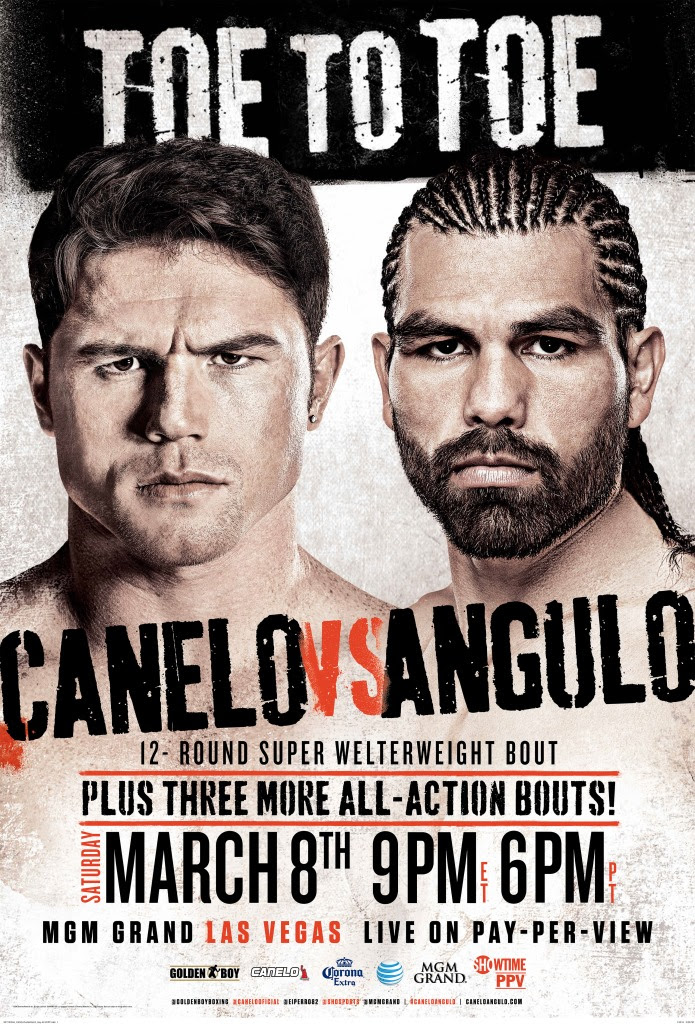 The official Saul "Canelo" Alvarez vs. Alfredo Angulo fight preview and promo video has been released. Take a look at the short clip which promotes the upcoming Canelo vs. Angulo clash, which is set to headline a four-fight Showtime pay-per-view on Saturday, March 8th, from Las Vegas, Nevada.
So far, fans definitely appear to have mixed views on the fight and whether or not they're excited for it. One thing is for sure, and that's the fact that Canelo vs. Angulo will have plenty of action, for as long as it lasts. There are also some other title fights and fighters on the rise on the pay-per-view card, so fans will get their money's worth, even without any other really marquee match-ups.
Enjoy the quick Canelo vs. Angulo video fight promo, and keep on checking back for more updates on the fight and other boxing news at ProBoxing-Fans.com. You can learn where to buy your Canelo vs. Angulo tickets while they're still available here.