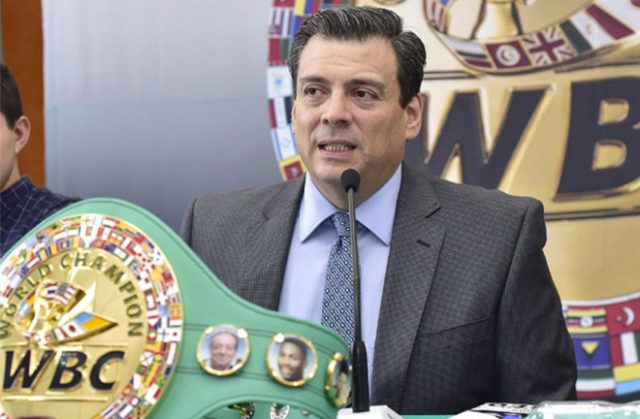 WBC President Mauricio Sulaiman has announced that his new weight class will be called 'Bridger,' inspired by Bridger Walker who saved his four-year-old sister from a wild dog attack during the COVID-19 pandemic.
The 18th division, which will between cruiserweight and heavyweight, from 200-224lbs, is thought will be suitable for the smaller heavyweights who struggle to compete with the giants of the division.
For instance, Deontay Wilder was overpowered by Tyson Fury in his rematch defeat in Las Vegas in February, with the American weighing a career heaviest, 231lbs compared with the Brit who hit the scales at 273lbs.
"We have decided to create a new division inspired by the hero of humanity, just six years old, who saved the life of his little sister," Sulaiman told the Herald of Mexico.
"10 years ago the WBC decided to move the limit of the cruiserweight division from 190 to 200 pounds, considering the weight of the athletes, since they have undoubtedly grown in an extremely impressive way.
"The highest division, heavyweight, means the highest glory, as the world champion in this category has been traditionally recognized as the most important athlete in the world, the invincible one, the gladiator.
"We have decided to create a new division called Bridger, as it is the bridge necessary to serve the large number of boxers who are between 200 and 224-pounds.
"This name is inspired by that hero of humanity, that six-year-old boy who heroically saved his four-year-old sister from an attack by a wild dog during the pandemic; yes, this new division is inspired by Bridger Walker."
With the introduction of this new division, the WBC are set to reduce the cruiserweight limit to 190lbs, allowing light heavyweights a greater chance of moving up to compete.
The other sanctioning bodies, the WBA, IBF and WBO are yet to adopt the plan and thus the rule is likely to only be in effect for WBC sanctioned bouts.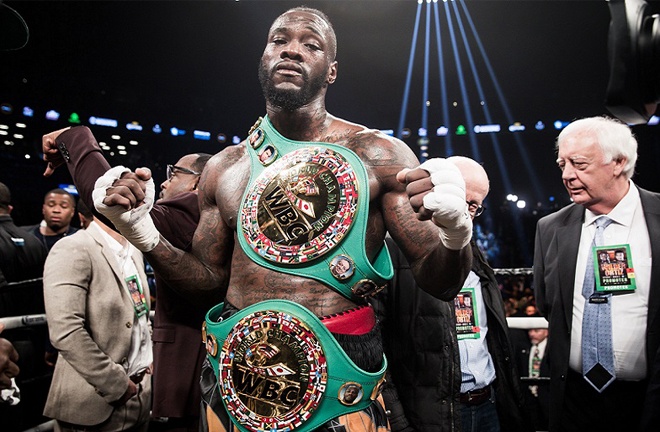 Former WBC cruiserweight champion Tony Bellew, who was placed in charge of the committee suggested a fight between Wilder and Oleksandr Usyk, who moved up to heavyweight following a spell as undisputed cruiserweight champion.
Usyk, who is WBO mandatory challenger to unified world champion, Anthony Joshua, claimed his second win at heavyweight with a unanimous decision victory over Derek Chisora on October 31, but weighed in at 217.25lbs, significantly lighter than Joshua who was at a career-lightest 237.8lbs for his rematch win over Andy Ruiz Jr in December.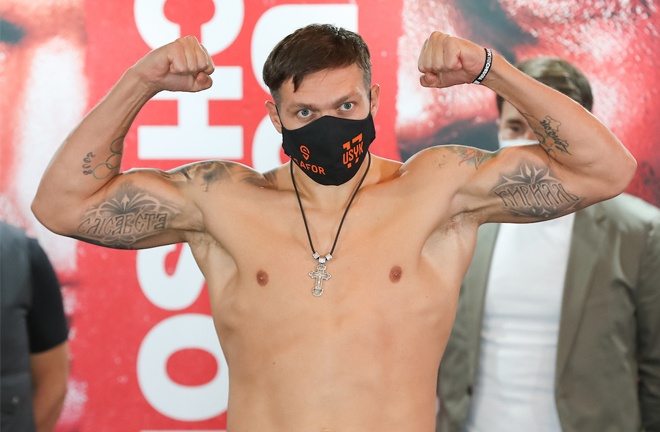 "This weight class we're looking to bring in is the perfect thing and if I had complete control of something like this, the first match-up I would look to do would be Deontay Wilder vs Oleksandr Usyk for the belt," Bellew told talkSPORT.
"It's an amazing fight, the division would be relevant immediately with a fight of that magnitude."