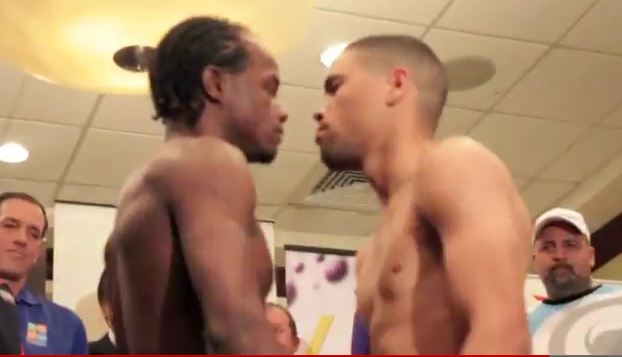 Saturday, October 1st, was an extremely busy day across the boxing landscape. There were major televised battles, fights from all corners of the globe, battles televised online, on minor PPVs, and more. We've already covered some of the biggest moments and results, but here's a collection of the rest, including Juan Manuel Lopez vs. Mike Oliver and Toshiaki Nishioka vs. Rafael Marquez.
JuanMa vs. Oliver Results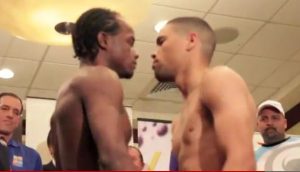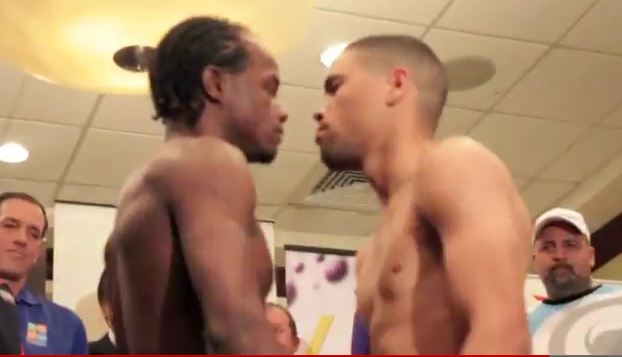 JuanMa cruised against the  overmatched Oliver, as was expected. He put Oliver down twice in the first round, and then jumped on him immediately in the second once again. JuanMa put him down once more, and the fight was stopped. Official time was 2:32 of the 2nd.
It was JuanMa's first time back in the ring since he lost his title against Orlando Salido in April. Now it looks like JuanMa vs. Salido II may take place next.
Also on the card, Rocky Martinez got back to his winning ways after suffering the first defeat of his career. Martinez had been out of action for over a year since losing his super featherweight strap to Ricky Burns. Here, he scored a big 6th round knockout over Daniel Attah. Official time was 1:50 of the 6th, and Attah had been down twice in that round and twice in the third.
Nishioka vs. Marquez Results
Toshiaki Nishioka made another successful defense of his super bantamweight title against Rafael Marquez. The fight was competitive and even through the first six or eight rounds, but Nishioka turned up the heat over the final portion of the fight, earning him a clear nod.
The official scores were 117-117, 115-113, and 116-112, all for Nishioka. He further proved his status as the top guy at 122 lbs with the win, and for Marquez, it's another tough loss against a big name.
WBA light flyweight champion Roman Gonzalez appeared on the card fighting in the US for the first time. He scored a huge 2nd round KO win, as an uppercut put down opponent Omar Soto for the full count of 10 at official time of :36 in the 2nd.
Hot prospect Christopher Martin lost his undefeated mark in a big upset. Martin lost a split decision to journeyman Jose Angel Beranza.
For more coverage and results from the weekend, check out our wrap up of the Cunningham vs. Hernandez controversy from Germany, and the Martinez vs. Barker results from Atlantic City, and the Friday night Shobox card featuring Ajose vs. Chebah.
Comments
comments