Dave Allen may have ended 2019 with a loss, however, he bounced back tonight with a third round KO against Dorian Darch. Allen seems to have been given a new lease of life in the role of a coach overseeing the progression of Danny Murrell, Liam Carrigan and Jay Carrigan-McFarlane.
Allen admits that he never thought he would enter the ring as a professional fighter again, that he is only back to continue funding the journey of his three charges. Despite this, he returned this evening looking slightly heavier than he'd ideally want too. After a slow start in the first two rounds, Allen upped the gears in the third to land some solid body shots on Darch.
'The White Rhino' started 2019 in style, joining forces with former world champion, Darren Barker. The two seemed a match made in heaven as the pair got ready for former world heavyweight champion, Lucas Browne.
As fight night approached Barker hadn't had the relevant paperwork arranged so had to watch and advise Allen from afar. It didn't make much difference on the night as the Doncaster heavyweight stopped Browne after he stole his soul with a punishing body shot.
Since that win Allen found himself in a battle of David and Goliath where he played David and Goliath was played by, well, David.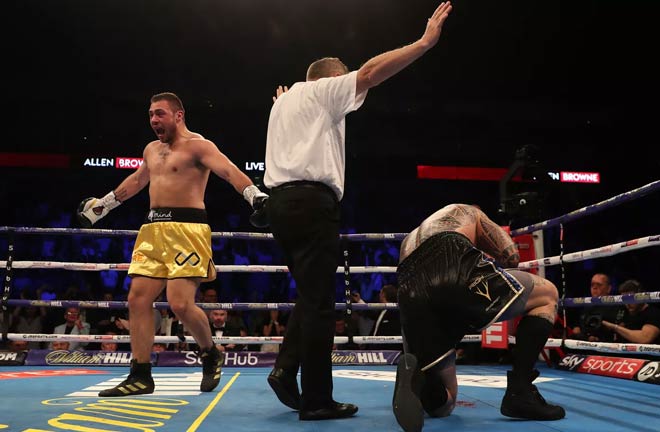 David Price, Olympian, former British and Commonwealth champion. Everything Allen isn't. However, Allen is the nation's favourite boxer. A man who has suffered with his mental health, his best mate is his Nanna, someone who loved watching his soap operas, someone normal. Dave Allen is one of us.
Allen got camp all wrong for the Price fight. He'd given up travelling to train with Darren Barker, he found himself eating one meal a day to keep his weight down, it was a disaster.
As soon as David Price started his ring walk Allen "s*** himself" admitting defeat before he had entered the squared circle. The defeat was crushing. 'The White Rhino' was outclassed.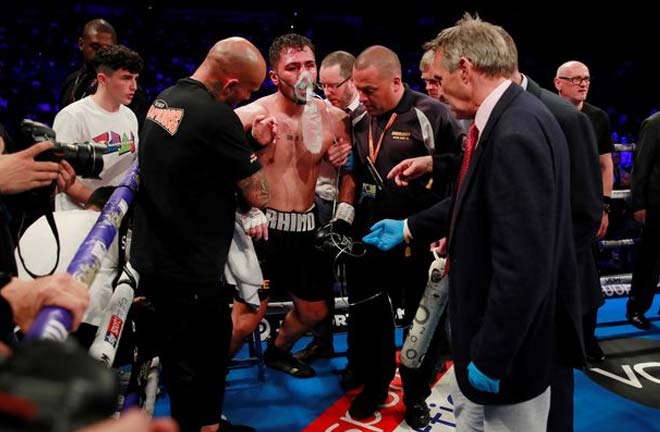 Now officially split from Darren Barker's tutelage and knowledge, Dave has taken the first step in his journey of embarking on coaching of his own and will be hoping to reach the British title fights which seems to be the natural choice in terms of the next challenge ahead following his return to the ring this evening against Darch.
However, always showing heart when taking on big challenges facing Dillian Whyte, Luis Ortiz and Tony Yoka moving forward it has to be more calculated matchmaking for Allen to secure his ambitions and goals.
What could be next for Dave Allen following his victory against Darch this evening against Darch ?
Nick Webb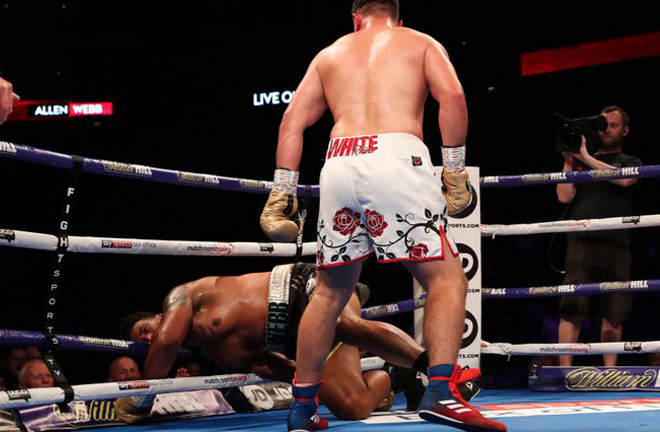 Nick 'Wild' Webb was stopped inside four rounds when the pair met in 2018. However, since then Webb has gone on to win the Ultimate Boxxer tournament as Allen sat ringside to witness it.
Webb has expressed his desire to rematch Dave to avenge his knockout loss and with the tournament win under his belt he could be catapulted into the English title and British title mix very soon.
Although this fight may not happen next it is certainly not a farfetched option for Allen to face a man who he has already beaten if there was a title opportunity at stake.
Fabio Wardley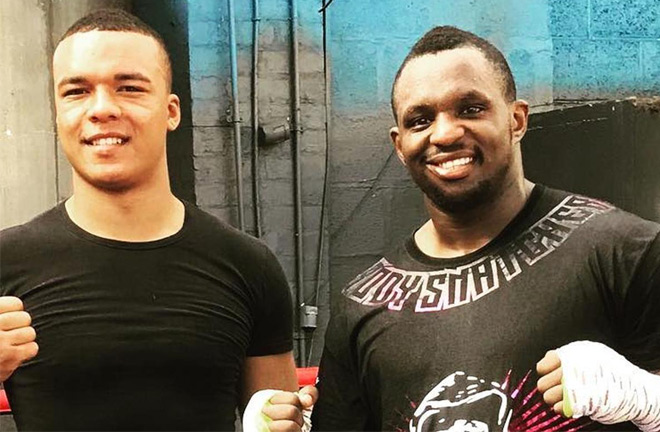 Up and comer, Fabio Wardley has risen to prominence over the last twelve months under the guidance of Dillian Whyte. Wardley has found himself getting regular slots on Matchroom cards which will also work in Allen's favour.
It is an easy fight to make, one would imagine, but it has the feel of high risk and low reward for Allen unless the Lord Lonsdale belt was on the line for both men.
Maybe a fight for later down the line, early 2021 possibly but it's a fan-friendly fight that is for sure.
Nathan Gorman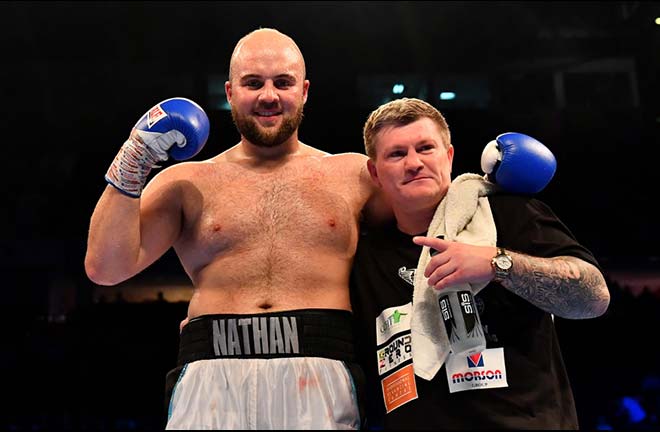 Another bout which is highly unlikely to take place without a title at stake. However, the pair, who are good friends, seem to have agreed they will face each other for the British title and the right money should this opportunity arise.
In Gorman's last outing he tasted defeat, for the first time as a professional, against current British champion, Daniel Dubois. A fight against Allen would certainly get people talking about the highly-rated heavyweight once more.
Not a fight likely to happen straight away with the loss on Gorman's record staring back at him without a win since and a long time out of the ring. It would be sensible for Nathan to get a couple of wins under his belt once more before he makes the step up.
Joe Joyce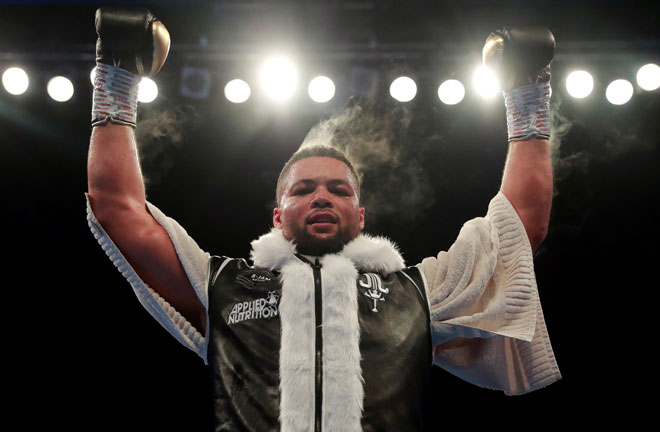 Probably the least likely of the five to ever happen. Joyce is world ranked, mandatory for the European title and in line for a British title clash. 'The Juggernaught' has had his whole career set at fast pace to reach the top after a highly successful amateur career.
His management team are confident Joe is ready for the world level, despite the tongue in cheek Fujimoto call outs, and he may not be far away from that.
Should Joe face and lose to Dubois that could be the world title chase firmly derailed which could be the only way a potential Allen vs Joyce showdown could happen.
Daniel Dubois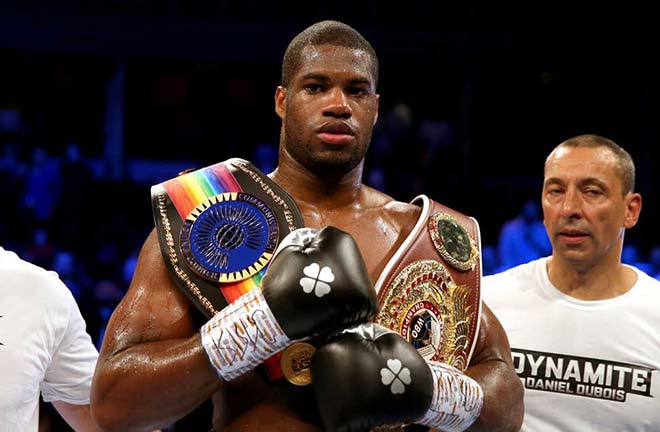 Finally, you guessed it, Daniel Dubois. A fight that has been spoken about previously, with an offer even being made according to Frank Warren. Should Dubois stick around at British level this fight could be inevitable, if the money is right second time around.
Dubois' power is a scary prospect for any man, they don't call him dynamite for no reason, but Allen takes pride over his granite-like chin and would probably want to test it against the best.
Dubois has gone the distance once over ten rounds therefore he knows he has the stamina to cover the distance, albeit against an opponent who on the run for ten rounds. Dubois is fast becoming an avoided man in the division.