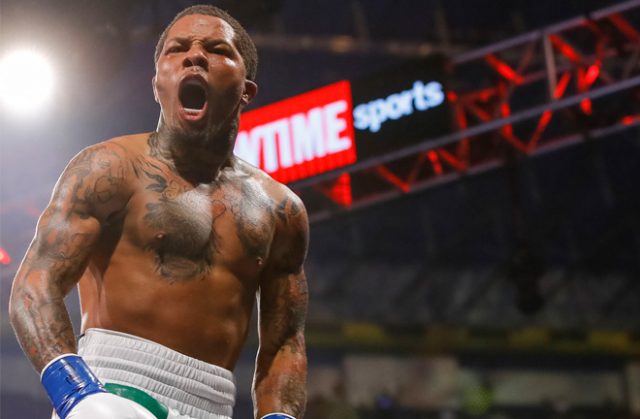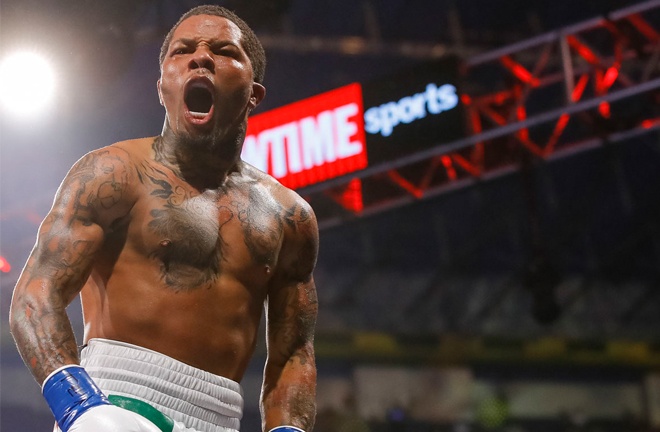 Gervonta Davis sent a chilling message to his rivals on Saturday night after emphatically knocking out Leo Santa Cruz in San Antonio, Texas.
The 11,000 fans in attendance at the Alamodome were treated to a devastating left uppercut in the sixth round, as 'Tank' sent Santa Cruz crashing to the canvas in a knockout blow which rivalled Alexander Povetkin and Jose Zepeda for knockout of the year.
The fight was in the balance after the opening six rounds, with Santa Cruz having success of his own, pinning the Baltimore man back with swift combinations, however the four-weight world champion became Tank's 24th victim and 23rd by KO, as his ruthless streak shows no signs of relenting.
Tank's promoter, retired pound-for-pound great, Floyd Mayweather Jr expressed his delight at his charge's statement win and insisted he is the man to beat.
"He's the top dog & he's going to keep going out there & proving to the world that he is the best. I'm so proud of him."
Davis, who added his old WBA Super Featherweight belt to his WBA 'Regular' Lightweight crown, refrained from calling out any future showdowns in the aftermath of his victory.
"I don't have to call nobody out. I'm the top dog, everybody knows that. So just line them up, I'll knock them down one by one."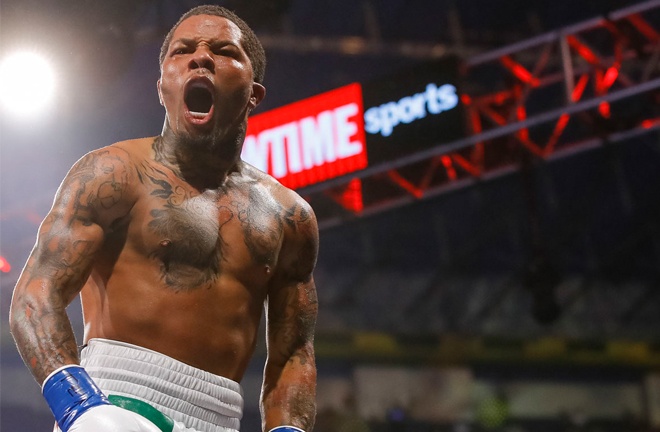 However, the expectation is that the two-weight world champion will look to enforce his dominance at 135lbs rather than continue at the 130lbs limit, which his clash with Santa Cruz was set at and where the lucrative bouts seem to be more readily available, with one of the following options:
Teofimo Lopez
Despite Davis claiming he is the number one, unified WBA 'Super,' IBF, WBO and WBC Franchise champion, Teofimo Lopez will think differently and the general consensus is that the Brooklyn native is the dominant force at Lightweight, following his impressive win over Vasiliy Lomachenko on October 17.
Lopez said after his victory that he would consider moving up to Super Lightweight for the victor of the proposed undisputed showdown between unified champions, Josh Taylor and Jose Ramirez.
Yet, it seems the 23-year-old has unfinished business at Lightweight and Tank certainly forms part of that list.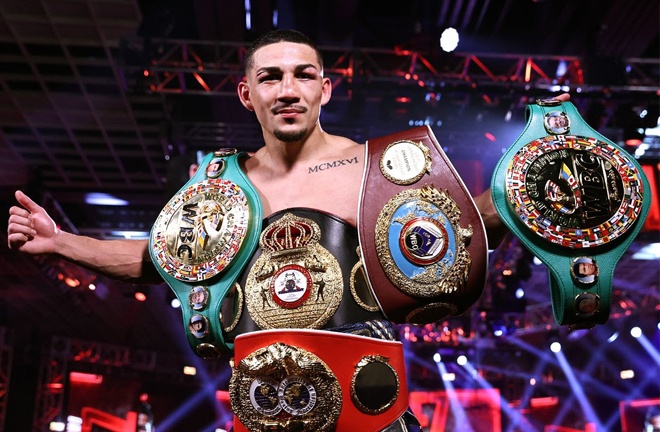 Lopez, who enjoyed significant early dominance over Lomachenko would be confident of having the edge over Davis in that sense and with both men possessing one punch knockout power, as Lopez displayed against Richard Commey most recently, it has all the hall-markings of a classic.
'The Takeover,' who was critical of Davis' decision to face Santa Cruz will have an IBF mandatory to tackle in George Kamboos Jr, who defeated Lee Selby on Saturday, as well as the remainder of the division with a close eye on his next move.
Devin Haney
The WBC Lightweight World Champion returns on Saturday against veteran, former two-weight world champion, Yuriorkis Gamboa, in undoubtedly the toughest assignment of his career to date.
A big performance against the 38-year-old will put 'The Dream' on the path towards huge fights, with the winner of Ryan Garcia-Luke Campbell his mandatory, whilst a showdown with Lopez is already gathering momentum, after the pair were pictured on FaceTime to each other following the latter's win over Lomachenko.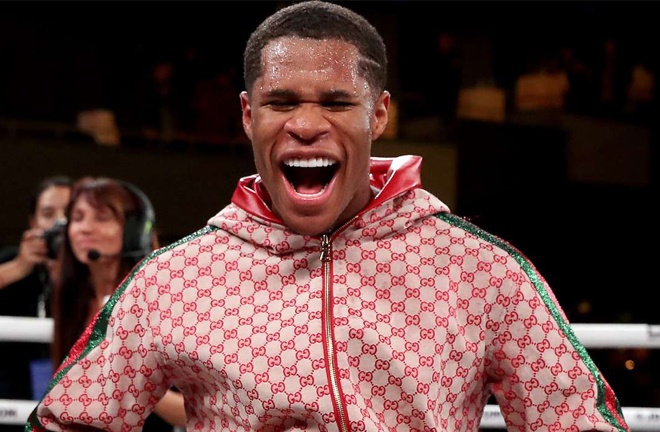 The 21-year-old is already drawing comparisons to Floyd Mayweather Jr and is tied to Eddie Hearn's Matchroom Boxing and DAZN, whilst Tank fights on SHOWTIME, which could prove a stumbling block.
Again, an absorbing match-up of speed, power, youth and a super fight in its own right. Haney's superb defence would be a key to victory especially in avoiding Tank's devastating power.
Ryan Garcia
Another intriguing all-American clash, Garcia like Haney is yet to pass that so-called acid test, but should he come through two-time former world title challenger, Luke Campbell on December 5, then the Californian will provide another enticing option.
Garcia has dispatched 17 of his 20 opponents inside the distance and produced a destructive stoppage of Francisco Fonseca, knocking out the Nicaraguan with a trademark left hook in the first round in February.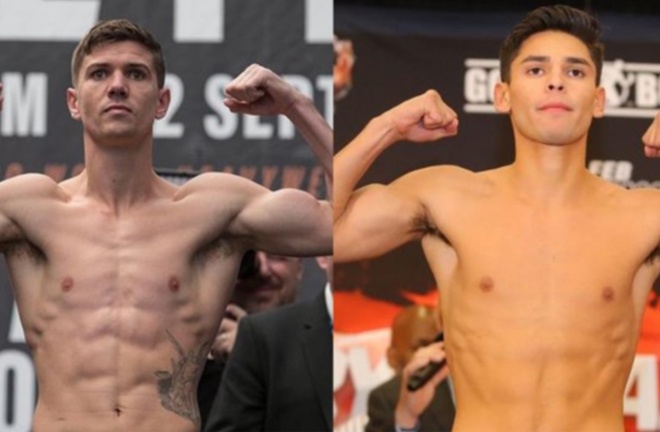 The 22-year-old has already called for fights with Davis, Lopez and former amateur rival Haney, who as mentioned, he would be mandatory to should he overcome Campbell.
Another fight anticipated to end inside the the 12 rounds, such is the knockout percentage of the pair, although with a shot at Haney ensured with victory and with both men on DAZN, this may drift Garcia towards the WBC route.
Vasiliy Lomachenko
Davis has had the majority of his professional success at 130lbs, despite being big for the weight, however he is arguably yet to fully prove himself at 135lbs, with a 12th round knockout victory over Yuriorkis Gamboa, who Haney faces on November 7, his sole win at Lightweight.
Tank's future appears to be at Lightweight, but Saturday was proof that not only he could he make the weight at Super Featherweight, but the 25-year-old can pack a frightening punch to match.
Lomachenko, who received shoulder surgery following defeat to Lopez, could drop back down to Super Featherweight, where it would be feasible for the pair to meet, or remain at Lightweight, where Tank would still be an option.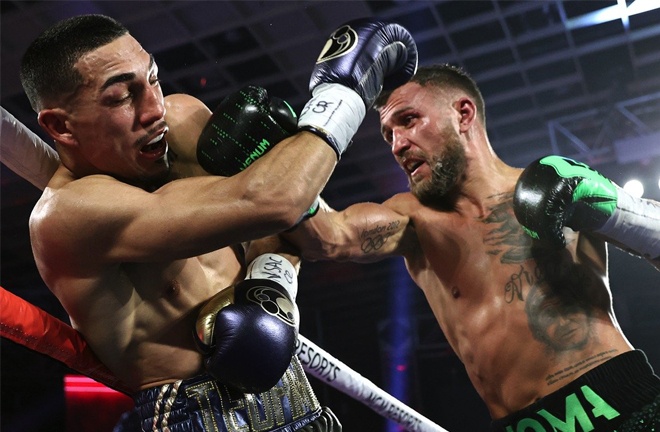 It remains to be seen what the Ukrainian, three-weight world champion decides to do next, once he has fully recovered, yet such is his profile and ability it appears unlikely he would opt for a soft touch.
Should he not secure the rematch he desires with Lopez, a showdown with Tank would be an intriguing mix of boxer against puncher and a victory which would highlight that he still remains a force, even in spite of surgery.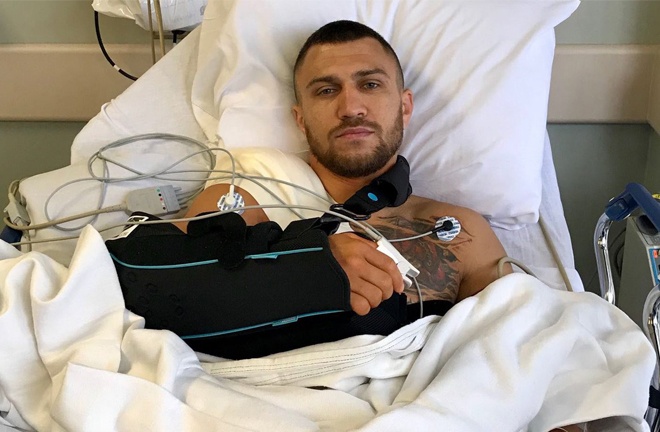 Lomachenko was highly effective when he decided to trade with Lopez, yet it would be fascinating to see if he would implore a cautious, back foot type approach, as he did in the first seven rounds against Lopez or be willing to meet Davis head-on, considering the knockout threat.
Although, with the 32-year-old sidelined until the new year, it places the immediate possibility of a clash in doubt.
Gary Russell Jr
The WBC Featherweight world champion has once again been vocal in his ambitions to face an established name and went to social media to lure Davis towards a fight.
Russell Jr saw a proposed battle with Haney fall through and has been unable to secure a unification at 126lbs since becoming champion in 2015.
Russell Jr exclusively told Pro Boxing Fans that only a showdown against IBF holder Josh Warrington would keep him at his current weight class and a clash with Tank could thus take place at 130lbs.
The 32-year-old is renowned for his hand speed, which he is likely to carry up from Featherweight and at 5"4, he matches up well to Davis, who is just slightly taller.
If Russell Jr is able to offset Tank with his speed and movement, then he could cause his compatriot issues and with the pair both aligned to SHOWTIME, a bout could prove easier to make than one of the above mentioned names.