Assessing the options for Kell Brook's next fight:
Kell Brook shocked the boxing world last Saturday by beating 'Showtime' Shawn Porter, taking the American's alphabet title belt in the process. Brook had to wait a long time for the opportunity, having missed out through injuries in the past, and now must be looking to make the most of his titleholder status. Several names were brought up in the post-fight discussions regarding who Brook could fight next, though there is little certainty as to who that will be. Here is a breakdown of his top 4 options.
Amir Khan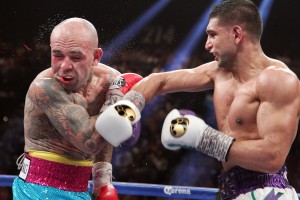 A fight between Britain's leading welterweights has been brewing for a while, though it has never made as much sense as it does right now. Khan has always been the bigger name, having fought regularly in the USA following his teenage Olympic silver medal success. Brook catapulted himself into such a realm with his win over Porter, but is still a name on the rise.
Khan has the repute, Brook has the title. Both men can win from this fight, the only doubt centers around Khan's willingness for such a risky fight when there is a potential clash with Floyd Mayweather down the line — a tactic which has repeatedly failed for him in the past.
Juan Manuel Marquez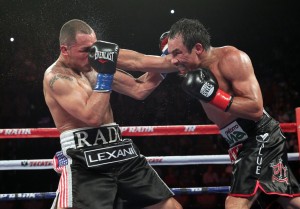 The Mexican legend was ringside for Brook's win over Porter with the idea that he would fight the winner. Having lost to Tim Bradley, Marquez came back earlier this year with a sumptuous display of boxing finesse and hand speed to outbox Mike Alvarado and assert his place once more near the top of the 147 lb division. Fighting Marquez would allow Brook the chance to meet an all time great and substantially increase his name recognition stateside.
On the other hand, a fight with Brook would give Marquez the chance to pick up a portion of the alphabet world title soup, something much coveted in a weightclass crowded with quality performers. With 'Dinamita' possibly angling towards one last big fight with Manny Pacquiao, having a title strapped around his waist would give him a much welcomed boost in negotiating power.
Shawn Porter II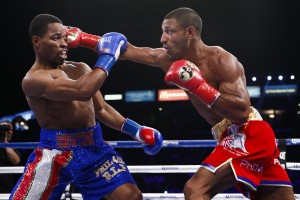 Brook-Porter II is an intriguing prospect. Their encounter last Saturday drew a wide-range of scorecards from pundits and fans alike, and even the officials themselves couldn't come to a unanimous conclusion on it, with Dave Parris scoring the fight a draw. Such uncertainty means that were they to meet a second time there is a ready-made selling point to bolster interest in the fight.
What makes the fight doubly intriguing is the idea that Porter may not have fought at his best last Saturday. He was no doubt motivated, but perhaps struggled to completely fathom Brook's style. Time shared in the ring is time well spent, however, meaning Porter will now have a better understanding of Brook as a fighter than almost anyone else.
The American remains young and talented in spite of defeat, and he would no doubt have the 'eye of the tiger' mentality should he and Brook engage for a second time. Hence, a rematch between the pair could prove more entertaining than their first fight.
Devon Alexander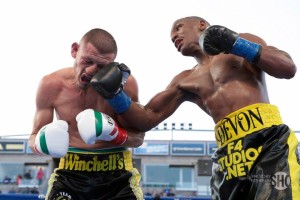 Prior to his fighting and beating Porter, Brook was scheduled not once, not twice, but thrice, to fight Devon Alexander. Injuries thwarted that fight in the end, and while Brook initially missed out on a title fight, Alexander was eventually relived of his belt by Porter. The tables have turned now, with Brook winning the title once held by Alexander, but a meeting between the pair could still be plausible.
Alexander picked up a ten round decision over tough veteran Jesus Soto Karass earlier in the year and will no doubt be looking to re-enter the top welterweight stakes, where he was once mooted as a potential Mayweather opponent. Additionally, in fighting Alexander, Brook could reciprocate the ultimately unrealized chances given to him by Alexander. The only stumbling block is Alexander's awkward style, which makes this a high-risk, low-reward defense for Brook.