With the retirements last year of Floyd Mayweather and Andre Ward, along with the waning career of Manny Pacquiao, we look for boxing's next top star.
Andre Ward's retirement was shocking as he would've had the fastest route to the number 1 title after his back to back wins over Sergey Kovalev.
Now let's be clear, there's a big difference between a fighter being picked as No.1 Pound-for-Pound by Ring Magazine, ESPN, this author, etc, and a fighter being considered the top fighter in boxing. There's an enormous difference. To become the top guy, the boxing fans must want to see you fight on PPV, you have to bring in big numbers both on PPV and at the gate, and more importantly you have to appeal to the casual boxing fans ( fans who watch boxing simply for a big fight).
There are a few potential fighters who are looking to take over the throne in 2018:
Errol Spence Jr.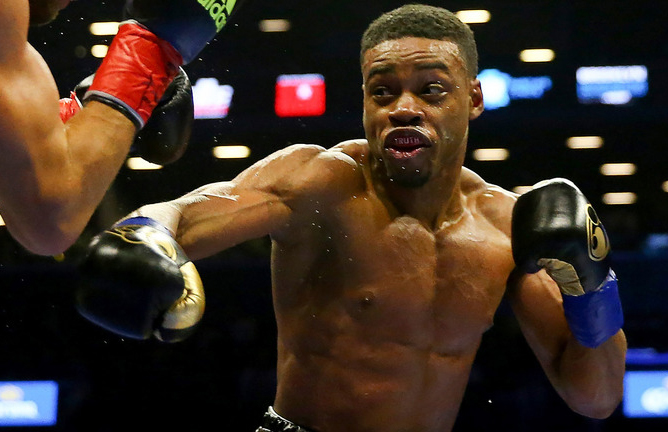 A very good fighter, and only getting better along with an entertaining style. However, as of now he hasn't been active enough and nor hasn't he had that big commercial fight to increase his popularity to the point where he grabs the No.1 position. He has stated he wants to fight 3 times in 2018 ( including his fight on 1/20), which will be his start on route to the throne.
Vasyl Lomachenko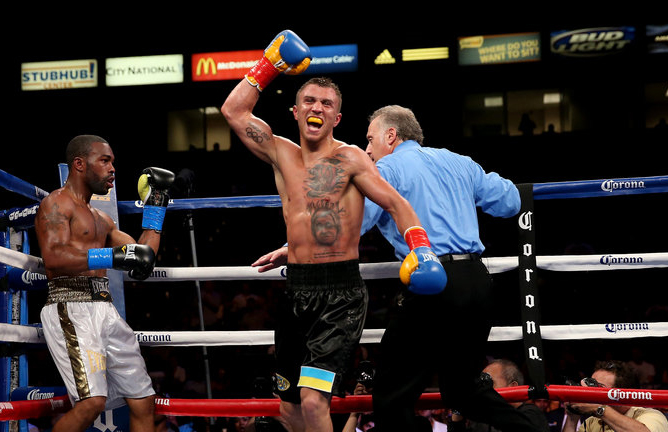 Arguably boxings most exciting fighter, and has been gaining a lot of buzz. Due to his natural size, Loma fights in the wrong division that lacks a legitimate challenge. While Loma is exciting he doesn't sit down on his punches often enough, therefore doesn't giving the dominant power game that appeals to casual fans. Loma is considering moving up to the 135 division where tougher competition will definitely continue to rise his popularity.
Terence Crawford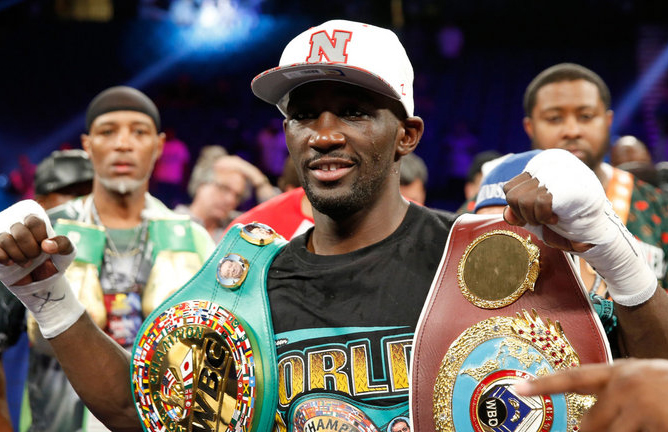 In my eyes, boxings most complete fighter but he lacks the flashiness that Mayweather possessed. Crawford doesn't stay in the pocket enough, and he doesn't pressure his opponents the way he needs to for him to become an offensive star, and without the brash trash talking until he fights a big name fighter to sell the stage for him, sadly he faces a continuation of being unnoticed to the casuals.
Anthony Joshua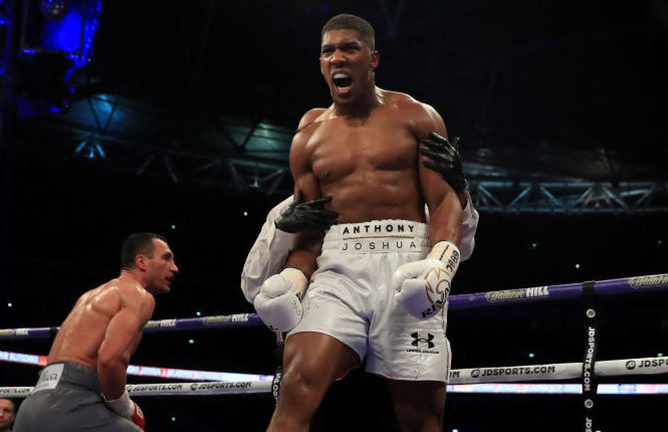 Joshua won the fight of the year last year and with his impressive knockouts, is primed to takeover. However, Joshua never fights in the U.S, so that'll hold him back big time when it comes to him trying to take over the No.1 spot. While he is huge in the UK, world wide appeal is the criteria to be the top guy in the sport. Joshua possesses all of the tools and new has competition in the heavyweight division which is historically loved by all fans. If Joshua fights top competition ( Deontay Wilder), and crosses the Atlantic, not only will he be known as boxings next heavyweight star but he can become it's top star as well.
Gennady Golovkin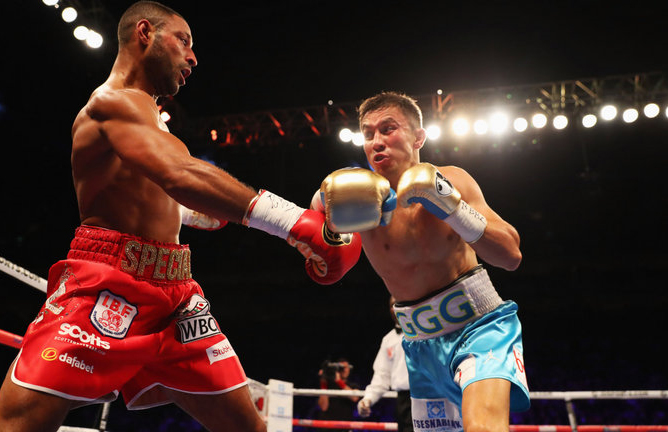 A great fighter with an exciting style, but he lacks a built-in fan base in the U.S to make him the No.1 fighter. GGG has begun to gain popularity amongst causal fans with his endorsement deals and social media popularity with his KOs. Turning 37 years old this year, age is the biggest thing going against GGG at this point as he already seems to be exiting his physical prime.
Saul Canelo Alvarez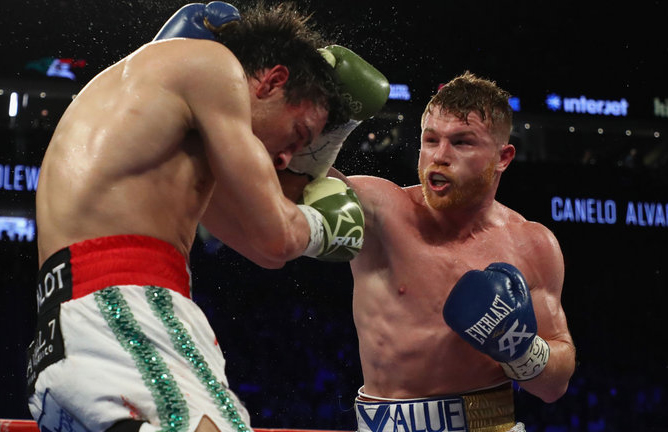 Has a lot of fans and appeals to both die hards and casuals with his Mexican heritage. The big draw back to Canelo is he keeps getting beaten. In my eyes he clearly lost to Golovkin. Beating the best has been a problem for Canelo. He lost to Mayweather and has controversial wins over Trout and Lara, and a very disputed draw against GGG. The reputation Canelo is developing is one being saved by controversial scoring. A rematch with GGG looms in May where he will look to change that narrative.
Every fighter wants the crown of being boxings top guy. It comes with worldwide appeal, larger paychecks, and a spectacle every time he has a fight. The road to the throne has challenges for every fighter but is waiting to be worn. 2018 will be the year for a fighter to be the top guy in the sport.
Let the games begin!