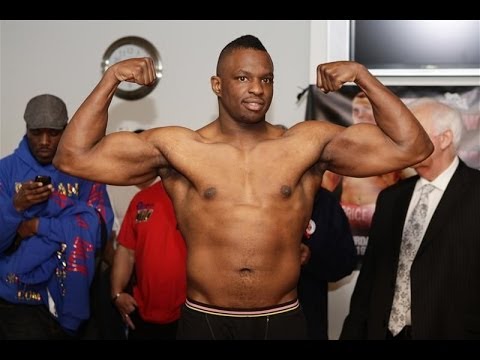 Dillian Whyte has sent a message to Dave Allen ahead of their clash on Saturday July 30 – 'I'm going to punish and hurt you bad' – as they clash at the First Direct Arena in Leeds. Whyte and Allen have crossed swords on social media as Allen looked to get the bout made with the Brixton banger, and now that they finally meet in Yorkshire this weekend, Whyte says he plans to make Allen regret taking the fight.
"He has always been shouting for the fight and now he has got it," said Whyte. "I am more experienced than him, I am a better boxer than him and I am a better fighter than him. If I box him I am going to beat him, if I brawl with him I am going to beat him, if we go toe-to-toe, I am going to knock him out.
"His whole thing is to try and plow forward and keep in the pocket and think I will get tired and gas.
"They are thinking I will come out, go mad and shoot my load and in his words he has 'a spectacular chin' and this amazing pace he is going to set which he has never done before. They reckon if he gets past the first few rounds he will beat me because he thinks I can't go the distance. If that is their game plan going into the fight, I feel sorry for him.
"I am not even thinking about knocking this guy out – this is the first time in my career I have gone into a fight thinking I don't need to knock this guy out in the first round. If I knock him out in round one, two, six, seven or eight, it doesn't matter – I just want to punish and hurt him bad. I want him to sit in his corner across the ring and look at me and think, 'I have bitten off more than I can chew here'."
Whyte and Allen clash on a huge night of action in Leeds as hometown favourite Josh Warrington defends his WBC International Featherweight title against Patrick Hyland.
Comments
comments