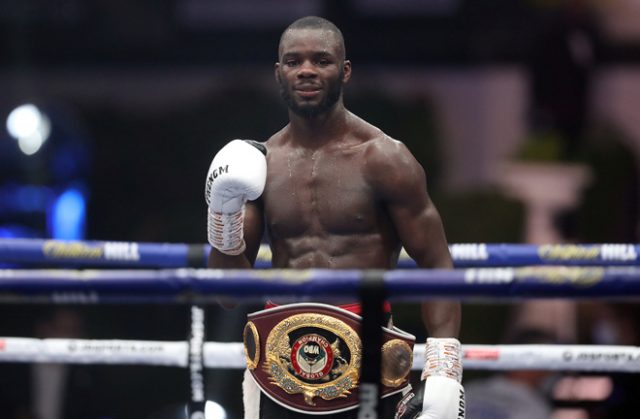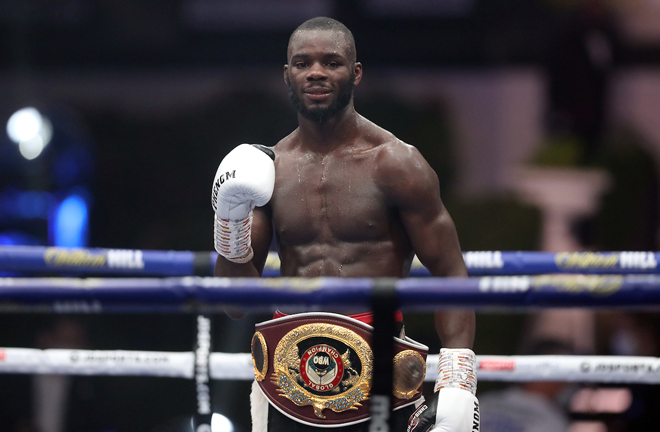 Chris Kongo is at the heart of a thriving domestic 147lb division in Britain and joins James Lupton to speak about his rivals.
Josh Kelly takes on David Avanesyan for the European title on February 20th in a fight that Kongo, who faces Michael McKinson, has a keen eye on.
"That's a good fight, that's a very good fight," Kongo told proboxing-fans.com.
"I think David Avanesyan is coming in as the stronger opponent, a vastly more experienced opponent.
"Josh Kelly, he's got to be smart. He's got to use his jab to his advantage and he's got to take his time and not rush doing all of this showing off that he does.
"If he boxes smart and boxes well I believe he can win that fight but he can't let David Avanesyan tie him into a fight. If he does then the fight is done from that point."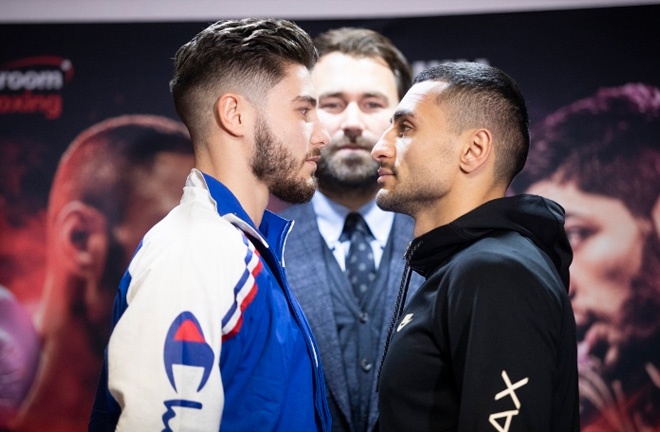 "I believe that fight [Ray Robinson] was quite close, I haven't watched it to my best ability of studying a fight, but at the end of the day you can't go to another man's turf and it be a close fight, you just can't do that.
"It was close enough for them to give it a draw so you've got to go there and win convincingly or you got to knock them out. I don't know if Josh Kelly has got the power like that. He hasn't really shown much of it, but like I said if you go to someone's turf you've got to knock them out."
It seems that should Josh Kelly and Conor Benn both claim victories in their upcoming bouts they will face off in a bout which is highly sought after from the fans.
The man from Bermondsey cant see past anything other than a Conor Benn win when he meets Samuel Vargas in April.
"I wouldn't say it's a massive step up, because Vargas is pretty much done. I don't think he has anything left. I don't want to fight him, I want to fight guys that are active.
"Vargas is going to come to win, of course, but he's done, man. Everyone has beat him up. Conor Benn is going to finish the job I believe. I think Conor Benn's going to knock him out."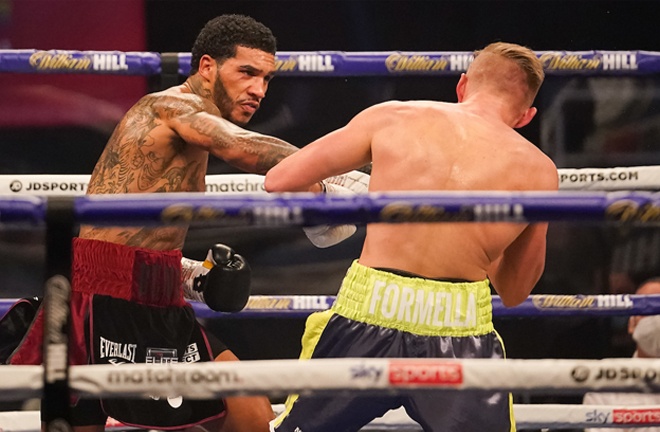 Eddie Hearn recently teased fans with claims that he would like to match Conor Benn against Amir Khan and Josh Kelly against Kell Brook.
Both match-ups are of no interest to Chris Kongo.
"We saw Kell Brook's last fight, he's at the end of his career, I mean he was looking good for a round. Amir Khan, who did Amir Khan last box? I don't know! He's at the end of his career as well.
"They're good fights to be made but the fights that should be made are Kell Brook vs Amir Khan and Josh Kelly vs Conor Benn, they are the main fights that should be made. It's the same as me and McKinson, we're fighting now."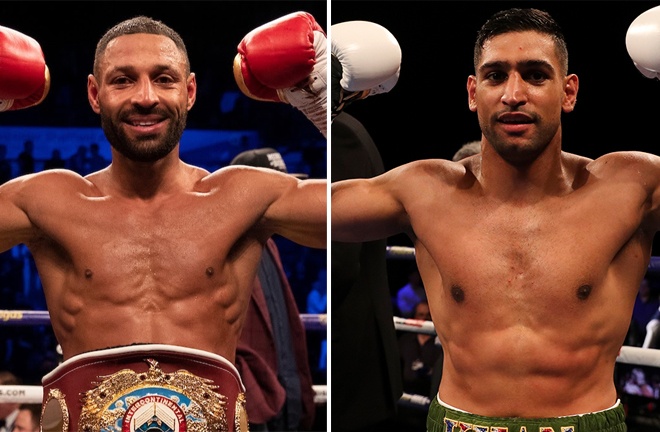 The WBO Global champion did concede, however that fighting Amir Khan will aid Conor Benn more than fighting Josh Kelly even if it's not the better fight.
"He'll benefit more from fighting Khan because he is way more experienced [than Kelly]. He's a previous world champion, he's fought out in America and all of that, but I still believe the better fight is him vs Josh Kelly, or him vs me!"
The 28-year-old issued one final call out ahead of this weekend's showdown: "I would take that now. I'm even ready if anyone pulls out, if anything happens, if Avanesyan pulls out they can call me, if Josh Kelly pulls out they can call me. I'll be ready to take that opportunity.
"They know they can call me anytime. The same way as with Florian Marku on four days' notice, I was ready then, they can call me."