Andre Ward Fighter Profile, Bio and Career Record (25-0, 13 KOs)
Andre "Son of God" Ward is an American boxer who hails from Oakland, California. Ward's skills earned him the Gold medal in the 2004 Summer Olympics in the light heavyweight division; the first Gold medal for the United States since the 1996 Games. Ward of course has risen to great prominence professionally, winning the Super Six World Boxing Classic. Ward is the reigning WBC and WBA Super Middleweight Champion.
Recent Andre Ward News
Profile updated & amended by Matt Andrzejewski in August 2012
Amateur Career: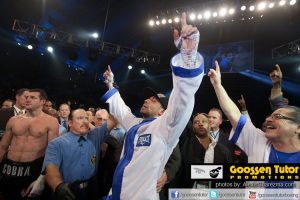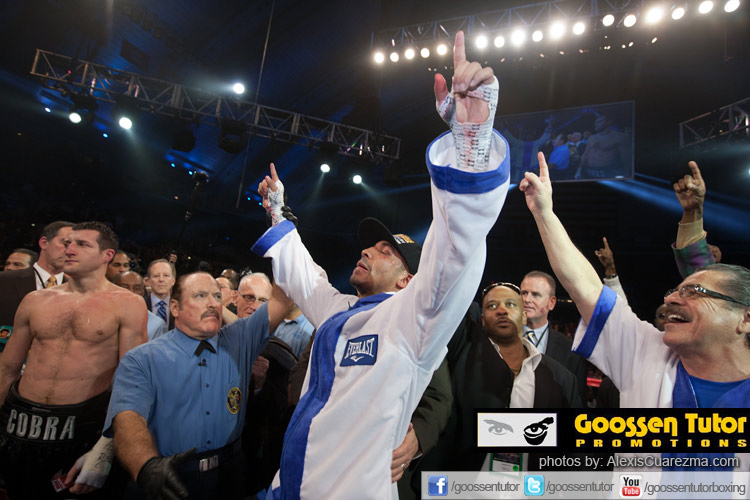 Andre Ward's amateur boxing career started in 1994. Ward was able to compile an impressive 90 wins during his amateur span. From 1998 to 2004, the skilled fighter didn't lose a single match. Andre Wards skills earned him a twice over National Championship in 2001 and 2003. Also, in 2002 he was awarded the Under 19 National Championship with his stellar performance. With Wards supreme skills, "Son of God" was ready to make his mark in boxing as he decided to turn pro in December of 2004.
Professional Career:
Andre Ward picked up where he left off in his Amateur career. In his first professional match, he was able to score a second round TKO over Chris Molina. However, during his second match against Kenny Kost, Ward was able to overcome a rocky second round, as he was hurt by a left hook from Kost.
From April of 2005 to January of 2009 Andre Ward compiled a stellar 17 wins, with 12 knockouts and 0 losses. Wards hard work lined him up to face undefeated Henry Buchanan for the NABF Super Middleweight title. Andre Ward dominated the fight landed several clean shots that ultimately stunned Buchanan several times throughout the fight. His hard work earned him the unanimous decision, and continued his reign as undefeated.
Andre Ward then had his first real test when he faced the heavy-fisted Edison Miranda on May 16, 2009. During the bout, Andre Ward displayed his best assets as a fighter in the ring. Ward showed he had an inside game, as well as being able to outwork Miranda from the outside. At the end of 12 rounds, Ward nabbed the unanimous decision, and earned the reputation as a durable, yet highly skilled fighter.
Super Six Boxing Classic
Andre Ward agreed to take part in the Super Six World Boxing Classic, and entered the tournament as one of the underdogs, having not yet been really established professionally.  His first bout was against reigning WBA Super Middleweight Champion Mikkel Kessler on November 21st, 2009.  Ward possessed much faster hands than Kessler and used both his jab and effective combination punching to control the fight from the onset.  In the tenth round, an accidental headbutt opened a bad cut over Kessler's right eye.
The referee would stop the bout because of the cut and send the fight to the scorecards where Ward was awarded with a well deserved unanimous decision victory. It was an amazing breakthrough performance for Andre Ward.
In his next bout in the Super Six Tournament Ward would face Allan Green.  Ward was completely dominant and pitched a shutout on all three cards over the uninspired Green. The victory over Green clinched a spot for Ward in the next round of the Super Six Tournament.  Ward would take a fight outside the Super Six Tournament against Sakio Bika in his next bout, due to fighters withdrawing from the tournament, and once again put forth a dominant performance en route to a clear unanimous decision win.
In the semifinals of the Super Six Tournament, Ward would take on Arthur Abraham.  In yet another dominant performance, Ward would use his superior speed and boxing skills to outbox the powerful Abraham.  The fight would go the distance and Ward would prevail by unanimous decision to ensure his slot in the tournament finals. Abraham simply couldn't get anything done against the skilled, smooth Ward.
Ward was matched with Carl Froch in the Super Six Boxing Classic finale. Froch would have his moments and land some hard shots on Ward, but Ward was generally in complete control of the bout.  Ward not only had success on the outside with his jab and naturally fast hands but also on the inside where most experts thought Froch would dominate.
Ward used his speed to create angles and his fast hands were also on display beating the slower Froch to the punch on the inside.  The fight would go the distance and Ward was crowned Champion of The Super Six World Boxing Classic with a unanimous decision victory.
Future for Andre Ward
After his victory over Froch, Ward announced he would take some well earned time away from the ring.  In July 2012, Ward signed to fight current Light Heavyweight Champion Chad Dawson for Ward's titles in the Super Middleweight division.  The bout is scheduled to take place on September 8th, 2012 in Ward's hometown of Oakland, Ca.  This is a highly anticipated matchup in the boxing community bringing together the two best fighters in each of their respective weight classes.
Regardless of the outcome of the Dawson fight, Ward has established himself as one the sports elite fighters today.  Both the Super Middleweight and Light Heavyweight divisions are rich with talented fighters and you can be sure we will be seeing Andre Ward in many significant fights in the years to come.