Timothy Bradley – 25-0, 11 KO – Junior Welterweight World Champion

Timothy "Desert Storm" Bradley is an exciting, undefeated young junior welterweight and former WBO/WBC Junior Welterweight Champion. He fights out of Palm Springs California.
Updates:
Amateur Career
Bradley was ranked third in the nation as an amateur before he turned professional.  He had an extensive and dominant amateur career, fighting in over 145 bouts and losing only 20. Bradley won a Silver Medal in the 2003 National Golden Gloves Championships, losing to Andre Berto.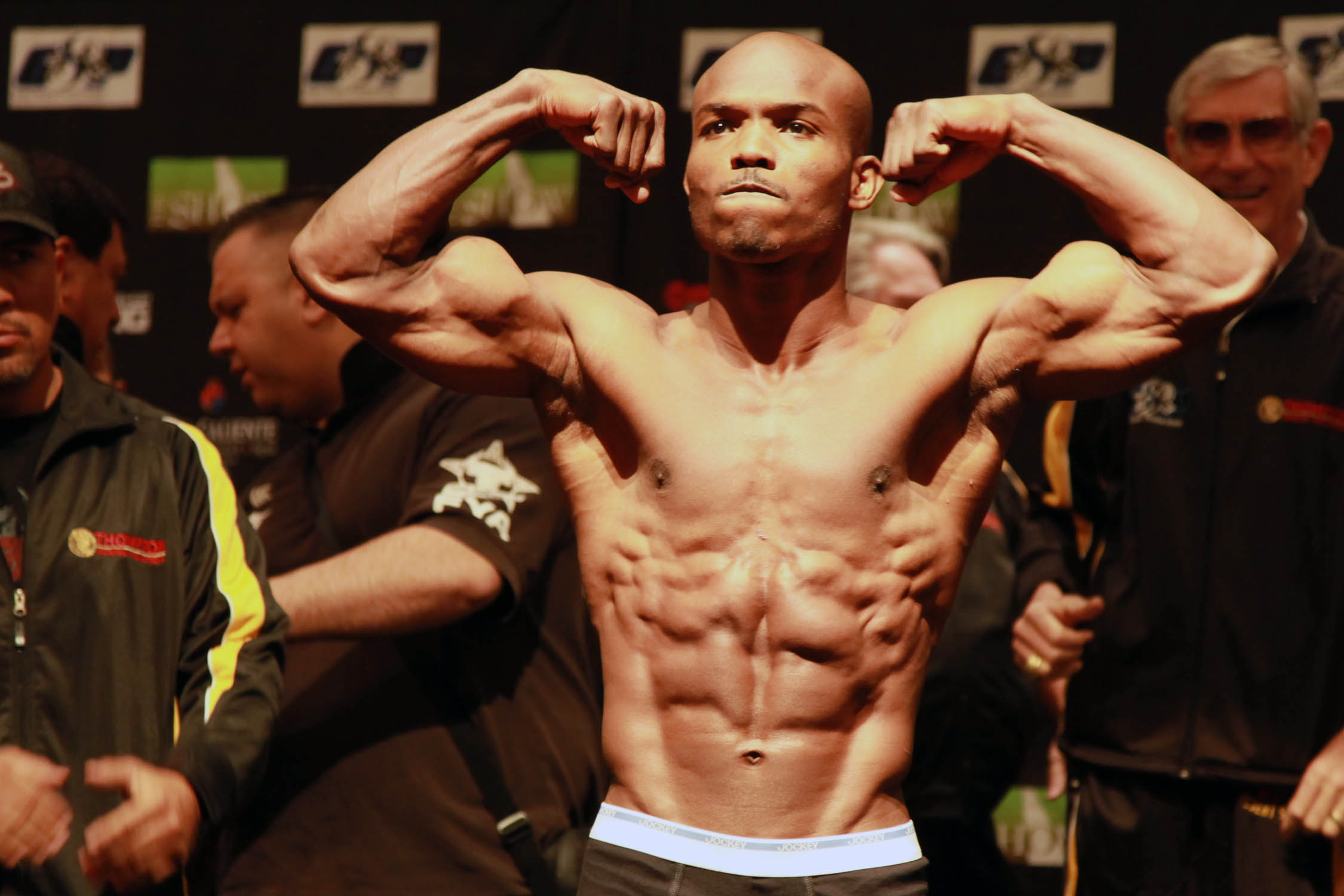 Early Pro Career
Bradley made his professional debut in August of 2004 where he knocked out Francisco Martinez in the second round.  He won his first 12 fights in dominant fashion over particularly unimpressive opponents.
WBC World Junior Welterweight Championship Fight vs. Junior Witter – in 2008, Bradley was given the chance to take on Junior Witter in Witter's hometown in the United Kingdom for the WBC Junior Welterweight Championship. Bradley was able to earn a hard fought split decision victory over Witter and earn the WBC title.
WBC/WBO Unification fight vs. Holt – On April 4th, 2009, Bradley fought Kendall Holt in an effort to unify his WBC light welterweight title with Holt's WBO title. Although Bradley was knocked down in the first and twelfth rounds, he thoroughly out boxed Holt in the remainder of the fight, earning a unanimous decision victory and earning the title of WBC and WBO Junior Welterweight Champion.
Post Unification Controversy – This title did not last long. A few days after he earned the unification title, Bradley was stripped of his title for failing to take on Devon Alexander (his mandatory challenger) on time, making the title vacant. Devon Alexander then earned the title by defeating top contender Junior Witter.
On the same card, Bradley fought to a no decision against Nate Campbell. In this fight, a cut formed over Campbell's left eye and he was forced to retire. Although at first, Bradley was awarded the TKO victory, it was later proved that the cut was caused by a clash of heads, making the fight a no decision.
Bradley recently improved his record to 25-0 with 1 no decision in very impressive fashion by winning a dominant unanimous decision over the previously undefeated Lamont Peterson.
What's Next – Bradley is extremely hungry and there are bound to be some big fights in this young junior welterweight's future. There have even been a few rumors surfacing that he may be the next opponent of Amir Khan, Manny Pacquiao, or Victor Ortiz. Bradley is ready and willing to take on the best and it could be an interesting 2010 for him.