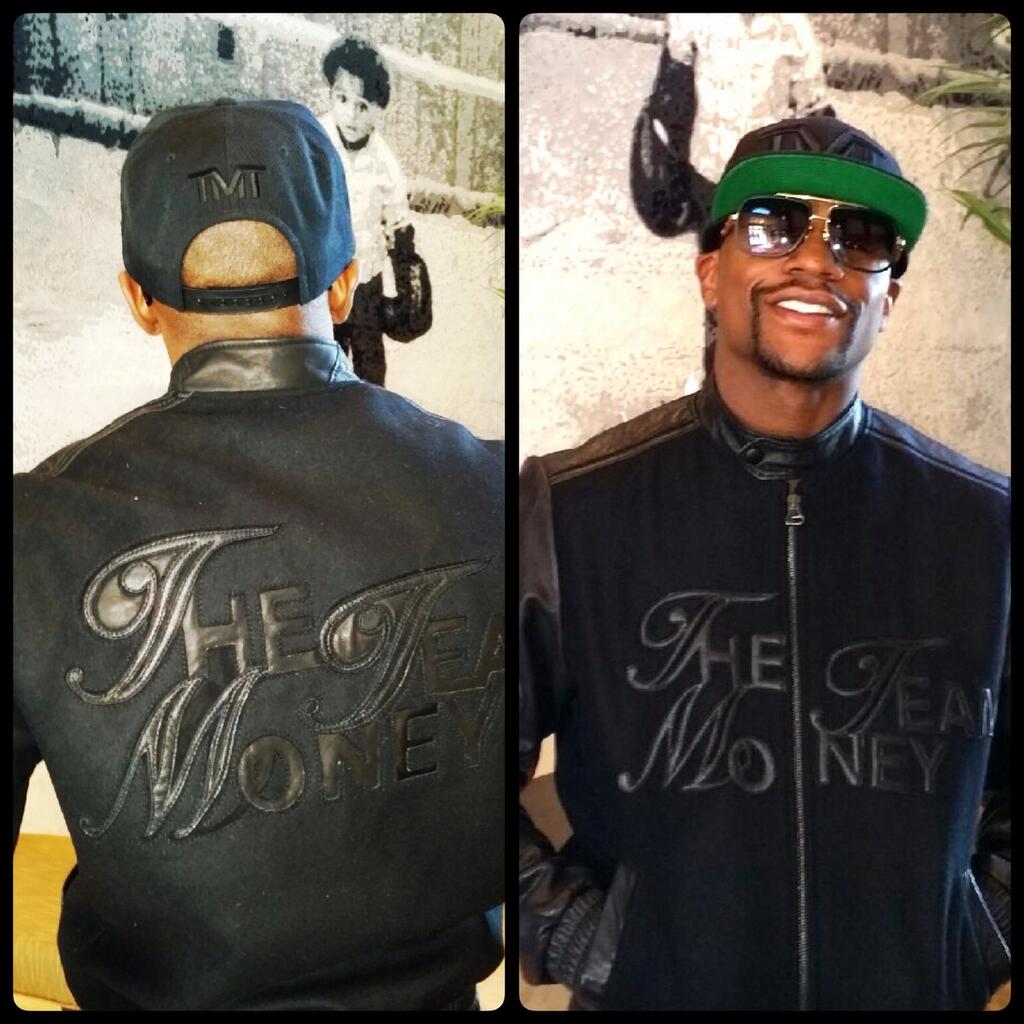 Did Floyd Mayweather bet $10.4 million on the Super Bowl, picking the Denver Broncos to beat the Seattle Seahawks?
That's what some rumors would lead you to believe, and certainly, Mayweather is a well known high-stakes bettor, frequently showing off winning betting slips in the mid-six figures. There have also been rumors in the past of seven figure bets on college football games, and NBA playoff games, so this type of bet isn't that far out of the ordinary, as excessive and extravagant as it seems.
Yet, Mayweather's $10 million bet on the Broncos over the Seahawks is likely nothing more than attention seeking from certain would be "news" sources. If you track the history of the reports, there's a classic "who said it" chain of articles to Twitter posts to other Tweets and lord knows what else.  Here's some of that "source" material:
The first Tweet says:
**BREAKING NEWS**Source: Floyd Mayweather not only bet 10.4Mill on Broncos -2 ' He also is betting 2.6 Million on Broncos -1/2 1ST Half #IBN
And other follow-ups share:
Floyd Mayweather is worth over 80 Million liquid. Sportsbooks / Offshore books executives gladly float this man 2-3 million in credit.

#Pregame Gambling sources expect another line move as Mayweather's bet starts making noise in the industry. Floyd has multiple credit lines
Meanwhile, official sources within Mayweather's camp have either been mum on the topic, or have outright denied the claim, indicating Mayweather hasn't placed his bets yet. Mayweather has been traveling around, from South Africa to Hawaii and many other locales over the past few weeks, as other rumors swirl about this next potential fight.
(Shown here: Mayweather showing off some of his latest The Money Team merchandise, portraying an affinity for guess what… money!)
Mayweather will bet on the Super Bowl. That's a given. There will be multiple zeroes on those tickets and slips, however many of them he decides to make. But a $10.4 million bet, publicly announced through random sports betting news feeds? Unlikely.
Mayweather could afford to lose $10.4 million on a bet. That doesn't mean he would do it, and if he did, it doesn't mean he would let the world know about it, until, and unless, he won. And that might be the more important piece of evidence to disprove this claim — Mayweather wouldn't open himself up to the public ridicule beforehand. He'd post a winning betting slip, but he's not about to showcase a $10 million Super Bowl betting loss just for the fun of it.