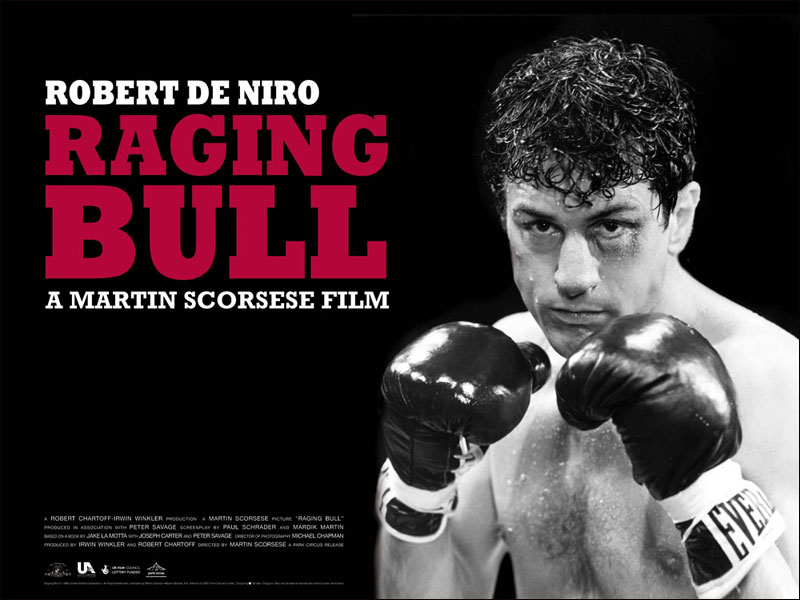 Grudge Match – Robert De Niro & Raging Bull PLUS Sylvester Stallone and Rocky:
The Manny Pacquiao vs. Floyd Mayweather match up has yet to be made, and if it does, it's well past when it would have been its best. But if we can't get Mayweather vs. Pacquiao, why not have another dream fight, even if this too would be past its prime. This one is fictional though, of course, a matchup between the Italian Stallion and the Raging Bull.
The new boxing movie Grudge Match features Sylvester Stallone and Robert De Niro, two names that are famous for their boxing roles in Rocky and Raging Bull. These two films are regarded as two of the best boxing movies of all time, with Rocky winning Best Picture in 1976, and De Niro winning Best Actor in 1980 for his portrayal of Jake LaMotta. But who will win when these two meet up in the ring on Christmas Day?
Fantasy Fight: The Italian Stallion vs. the Raging Bull
Let's take a look at their respected wins and records. Balboa a southpaw and a natural heavyweight, started as a scrub, coming off a tough win against Spider Rico which earned him a title shot against Apollo Creed. Coming in as a massive underdog, Balboa lost the fight, but went the distance. This valiant effort earned him a rematch against the highly touted Creed.
A fight for the ages, Balboa and Creed were both knocked down at the same time, with Balboa beating the count, while Creed failed to do so. From there Balboa took on his toughest challenge yet, when he faced the relentless Clubber Lang. A fight in which he lost, Balboa was shamed, and questions began to circulate if he was truly worthy of being a champ. In the rematch Balboa learned from his mistakes, and used Muhammad Ali's rope-a-dope tactic to tire Lang out, leading to the eventual knockout.
Subsequently, Creed, now a close friend of Balboa's, would take an exhibition matchup against little-known Ivan Drago. Drago proved to be too strong for Creed, overpowering him with ferocious shots, ultimately leading to Creed's death.
Balboa would then avenge Apollo's death by defeating the dangerous Russian by knocking him out on his own turf. Seemingly Balboa's career was over, as he became a trainer for the up and coming prospect Tommy Gunn. Gunn would eventually betray Balboa, as they would engage in a heated argument, resulting in a street fight outside a bar.
An old Rocky, now years into retirement, was challenged by new champion Mason Dixon, after a hypothetical simulation was presented in which Balboa was victorious. The two would meet up in the ring, as the much older Balboa would lose via split decision. Rocky's overall record is listed at 57 wins, 54KO's and 23 losses.
Jake LaMotta, a natural middleweight, fought many great fighters of his era, and is considered to have one of the greatest chins of all time. He handed the great Sugar Ray Robinson his first career loss in shocking fashion, winning via unanimous decision, as he knocked Robinson down several times throughout the fight.
He fought Robinson five more times, losing each bout. But his efforts received great praise, as he would show sheer determination and heart. What is known as the Saint Valentine's Day Massacre was a defining moment in LaMotta's career. LaMotta was brutally beaten to a pulp- refusing to go down, ultimately losing by TKO in the 13th round. In the movie, LaMotta would utter the words "you never knocked me down Ray".
A low point in LaMotta's career was when he took a dive, at the behest of the mafia, against Billy Fox, for a chance at a title shot. This, although shamefully, earned LaMotta a shot against Middleweight Champion Marcel Cerdan, in which he won. A great "what if" would have been the LaMotta vs. Cerdan rematch had Cerdan not been tragically killed. Overall, LaMotta finished his career with 83 wins, 30KO's, 19 losses, and 4 draws. Both men are known for their incredible will and heart in fights.
In the Grudge Match Stallone will play Henry "Razor" Sharp, while De Niro will play the role of Billy "The Kid" McDonnen. But we will always remember them for who they were in their greatest boxing roles.
Assuming they are both heavyweights at this point of their careers, based on their attributes as fighters and experience from previous bouts- who will win on December 25th? Will it be the Italian Stallion or the Raging Bull?
Comments
comments