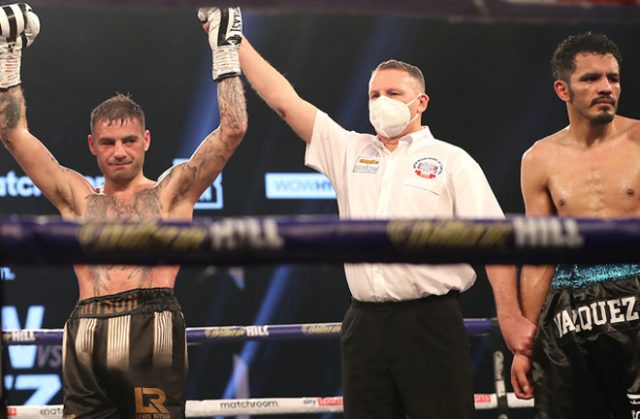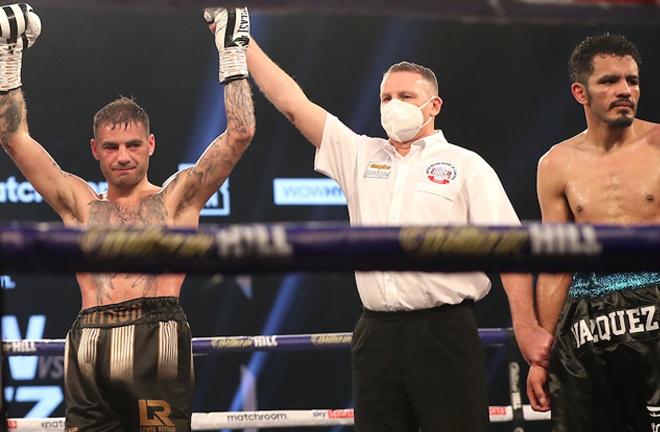 "I think we definitely got the rub of the green, we got a bit of a gift. It was just a very lacklustre performance, it wasn't my best. I played into [Miguel] Vasquez's hands quite a bit in that fight. It was just a horrible, boring fight."
Lewis Ritson returns this weekend in his hometown of Newcastle after a disappointing display last time out in October against Miguel Vazquez where many, Ritson's father included, felt he was fortunate to walk away with a victory.
'The Sandman' will face off against Jeremias Ponce the the Eagles Community Arena in an IBF final eliminator for the super lightweight world title, live on Sky Sports and DAZN.
During a Zoom call with the media this week, Ritson reflected on the "gift" he received against Vasquez highlighting a number of factors which he felt contributed to his poor display.
"I think we were riding on a bit of momentum, I had a good win over Robbie [Davies Jr], the crowds were going mad, there was a lot of popular demand again like there was at lightweight, people were wanting to see me fight again. 
"I think the fight got rescheduled three times where I was never out of the gym. At first I thought it was a good thing, I was never out just staying in training but maybe it had a bad effect on us and it definitely played a part, but I think mainly it was Vasquez's style was completely wrong for me."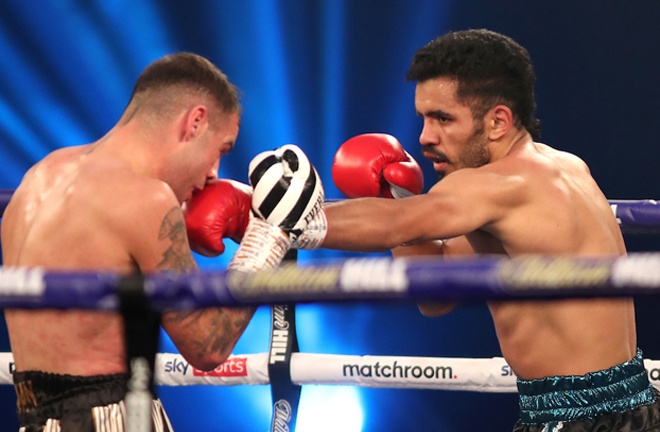 Change was needed for the Geordie to progress towards his goals. A self-proclaimed "family man" the 27-year-old has gone back to his loved ones.
"I've decided to go back to my dad now so I've got the same team that I had with me when I beat Robbie Barrett. I'm back to that team and back to my dad full-time.
"I just needed a fresh start, me and my dad spoke after the Vasquez fight and he mentioned a few things that he wasn't very happy with and we decided to give it one more try and camp's been great.
"I'm a family man. If I'm not in the gym then it's all about family, I've got my little daughter at home and I'm around her all the time and I've got another one on the way. 
"We've changed the training up, with Neil [Fannon], my old trainer, we were on the pads every single day doing the same thing all the time where I'm back with my dad we're mixing things up and it just seems to have clicked."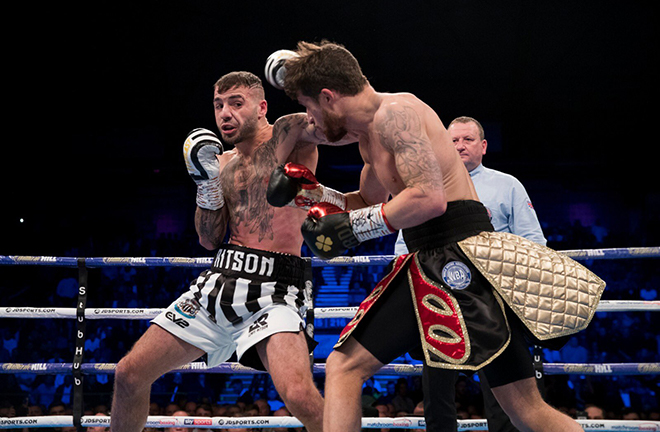 Ponce brings the element of the unknown into the bout, mix that with the recent upsets caused by the imports in the away corner, this fight could be explosive.
For the first time in his career Lewis has studied an opponent, showing he has learnt from the Vasquez fight and crediting the Argentine's credibility.
"One thing I never used to do was watch my opponents but after Vasquez I have seen a bit now.
"I would say he's a carbon copy of myself, likes to come forward, likes to get behind the jab. From what I've seen of him, if that's what he's going to fight like then it's going to be a very exciting fight, a very tough fight for me."
A win Saturday night could put the 140-pound Brit in pole position for a shot at the IBF world title. Ritson weighs up his options to the media.
"I think in the IBF #1 and #2 there's nobody placed there and third and fourth [fought] last week and fifth and sixth is me and Ponce so if Josh [Taylor] moves up I'm expecting to fight the winner of last week's fight, the Puerto Rican, [Subriel Matias].
"I've got to get past Ponce first but I'm expecting the IBF to announce it really to get that fight done straight away so hopefully fingers crossed that'll happen.
"In theory if all goes to plan [I'll be a world champion by the end of the year], but we've got to get past Ponce."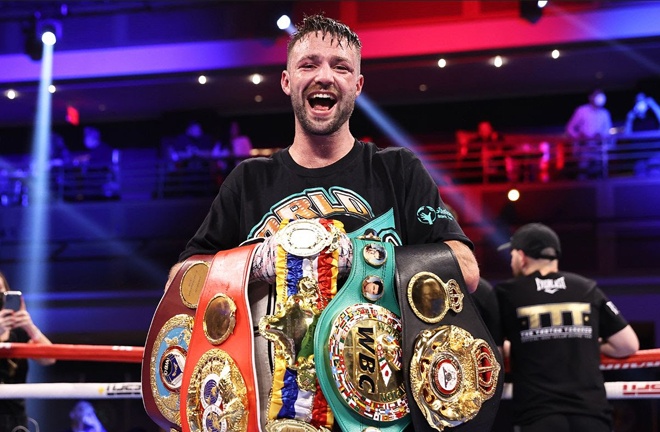 The current IBF world champion is the the man with all the marbles, Josh Taylor. After a glittering performance against Jose Ramirez to become undisputed champion, Ritson concedes he would prefer the Scot to vacate and move up to welterweight.
"I hope he does the right thing when I beat Ponce and moves up and vacates the belts," Ritson joked.
"He's a special fighter isn't he! He's the top dog. Of course I would [fight him] if I had to but I'm hoping he moves up and leaves that belt vacant."
Watch the full media Zoom call below: