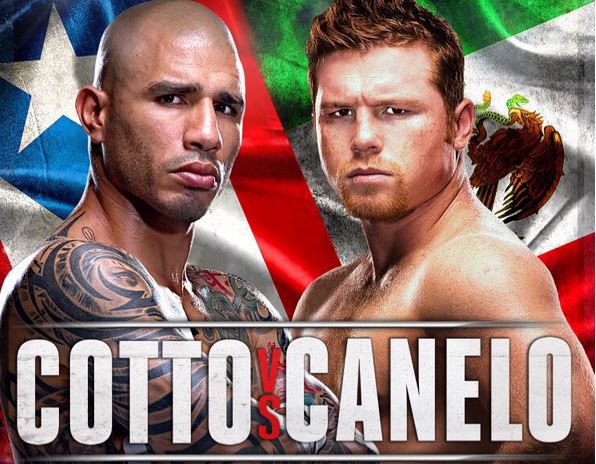 Sigh. Now We're Stripping Miguel Cotto, Too:
It was barely a week ago that we stripped Adonis Stevenson of his Light Heavyweight Championship, installing Sergey Kovalev in his place. Now, we're removing Miguel Cotto as our Middleweight Champion.
The reasoning is similar in nature, although specifically it's due to a different reason. In this case, it's because the Cotto vs. Canelo fight is being fought at a catchweight of 155 lbs. This marks Cotto's second Middleweight Championship defense, and they have both been fought at a mandatory catchweight beneath the division's limit of 160 lbs.
Simply put — we cannot abide by the "Middleweight World Champion" forcing his challengers to fight at a different weight than the regulated limit of the division. If he wanted to come in at 155 lbs, that would be fine. But he cannot continue to force opponents to make a catchweight while then defending his crown. He was the Champion of the 160-pound division, not the no man's land between 154 lbs and 160 lbs. The catchweight champ has been nixed. Sorry, Cotto.
Again, it comes down to our ratings policies and stance on "rigidity vs. common sense". We're not here to blindly stick to rules that don't hold up to examination. We're here to actually showcase what's happening in the sport.
When we stripped Stevenson of his crown at LightHeavyweight, we declared Kovalev as the division's champ, because he was so clearly the true dominant force in the division. While the same could largely be said for Gennady Golovkin, we're not making him the champ just yet. Instead, we're declaring his fight against David Lemieux to be for our vacant Middleweight World Championship.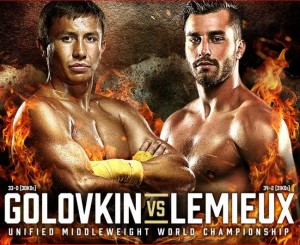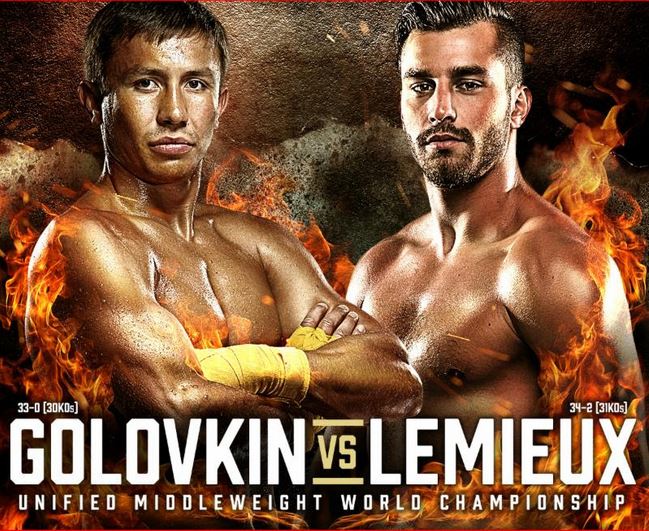 Why not just make GGG the champ, as we did Krusher? Here's the reasoning:
Golovkin, ranked #1, vs. Lemieux, #3, already meets the criteria to be a vacant championship match. With the fight already on the calendar, we'll let it play out first even if one man is the clear favorite. For what's it worth, based on our rankings, Cotto (#2) vs. Canelo (#5) would not meet the criteria to establish a vacant champion.
While we're stripping Cotto due to his catchweight campaigning, his credentials certainly still hold up on their own in terms of quality of opposition and his performance. With dominant wins over Sergio Martinez and Daniel Geale within the past year, the gap between his body of work and Golovkin's is nowhere near the gap between Stevenson's and Kovalev's.
In a poll on our Google+ community, we asked the fans to vote on whether we should strip Cotto or not. The majority agreed:
So there you have it. Cotto has been ousted, and GGG vs. Lemieux is for the vacant Championship.
Feel free to vote in the poll or share your comments below to make your own voice heard.