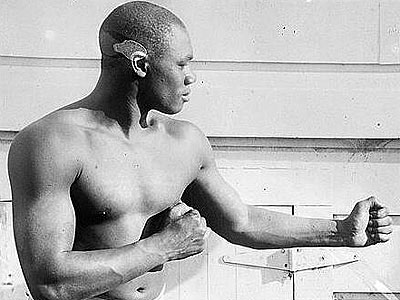 Lists of all-time bests, whether by division or pound-for-pound, consist almost exclusively of those who held one or more titles.  The operative word is "almost".  There's a boxer who should be unhesitatingly considered one of the all-time top 10 pound-for-pounders, though one whom small boys never ran after calling "Hey, Champ!"  But, however unrecognized by tykes or officials, a champ is what he was.  As for who he was…bow your heads at the name of Sam Langford, often touted as the greatest fighter in history to never win a chance at a championship belt.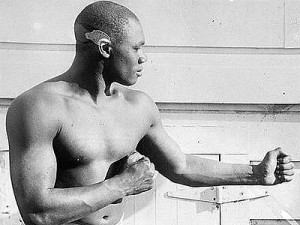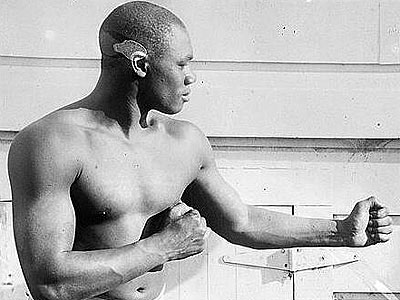 Langford (179-30-40, 128 KOs — almost 250 bouts) fought for nearly a quarter of a century — from 1902 to 1926.  His opponents included Lightweight Champion of the World Joe Gans, whom Langford defeated in a non-title match.  He also took on, and for the title, the World Welterweight Champion Barbados Joe Walcott.  Unfortunately for Langford, the bout was called a draw (though most observers at the time thought Langford the clear winner).
And never mind the six battles between Sugar Ray Robinson and Jake LaMotta — "The Boston Tar Baby", as he was called, fought heavyweight Joe Jeannette a mind-boggling 14 times, emerging the victor in eight of the bouts.  He also fought future heavyweight champ of the world Jack Johnson.  Although Johnson won by decision (contrary to the spectators' opinion), he categorically refused to give Langford another crack at his chin…let alone his title.
Nothing if not versatile, Langford met one of the greatest middleweights of all time, Stanley Ketchel.  Although Langford won, Ketchel wasn't champ at the time — no crown, once again, for "The Boston Bonecrusher".
Akin to Jeannette, Langford fought heavyweight Battling Jim Johnson 12 times, winning 10.  Leaving both Jim Johnson and Jeannette in the role of wannabes, "The Boston Terror" took on heavyweight Sam McVea 15 times, winning seven.  But even McVea is in second place — Langford fought heavyweight Harry Wills 17 times.  While Langford lost most of those bouts, keep in mind that he fought each one with significantly decreasing eyesight.  Said Wills:  "I was knocked out three times in my career, twice by Langford and in my last [important] fight by Paulino Uzcudun.  I still don't know, except from hearsay, what punches Sam used to knock me out….  He was marvelous as a fighting man, I'd venture to say unbeatable in his prime."
One of Langford's great victories was over former Light Heavyweight Champion of the World Philadelphia Jack O'Brien.  Nothing sums up Langford better than O'Brien's observation that "When he appeared upon the scene of combat, you knew you were cooked."  Nothing, that is, except his desire to take on, despite being half blind, Heavyweight Champion of the World Jack Dempsey.  Said Jack Kearns, Dempsey's manager:  "Sam, we were looking for somebody easier."
And Dempsey himself said:  "I was afraid of Sam Langford."  But there are so many great stories and quotes about Langford.  Answering the bell for a middle round, Langford touched gloves with his opponent, who protested "It ain't the last round."  "'Tis for you, son," said Langford, and knocked him out.
Toward the end of his career, and pretty much as blind as a geriatric bat, Langford kayoed future middleweight champ Tiger Flowers in the second round.  But time, and eyesight, had run out for Langford.  After being TKO'd by Brad Simmons in the first round of their 1926 bout, he retired from the ring.  He was 43 and could barely see his (or an opponent's) hand in front of his face.
In the 1940s, sportswriter Al Laney — who said of Langford that he was "the man the champions feared and would not fight, the man who was so good he was never given a chance to show how good he really was" — tracked down a penniless and blind Langford in Harlem.  Money was raised to ensure comfortable living accommodations for the former fighter.  He died in 1956 at the age of 72.
One hundred and seventy nine wins, 128 by KO, and yet Langford never wore a crown.  No man did more to earn one.  Along with Laszlo Papp, a fighter I wrote about in a previous article, Langford woulda, coulda, shoulda…but didn't.