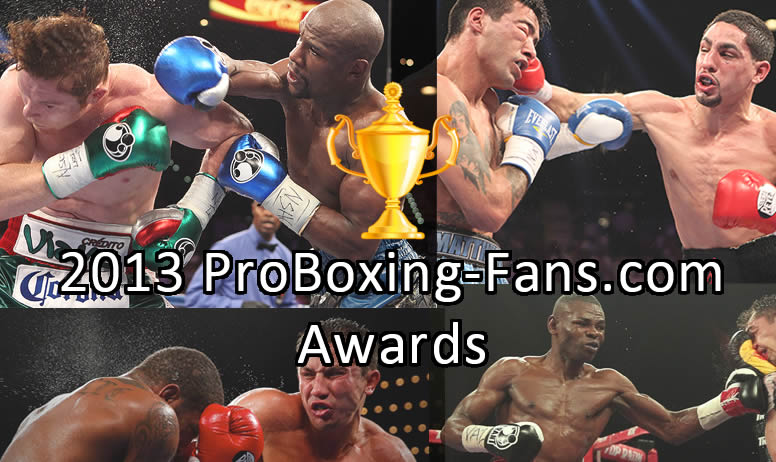 It's 2013 Boxing Awards Season – Fighter of the Year, Fight of the Year & Many More:
All of the big fights are over, and the dust has settled on the year that was in boxing. We saw some excellent fights, big upsets, huge knockouts, and more. But what, and who, was the best of the best? We'll sort it all out for you with our 2013 Boxing Awards.
We'll be updating our awards list daily until the end of the year, so be sure to continue checking back with us right here to see who the big winners are.
The 2013 ProBoxing-Fans.com Boxing Awards
[checklist]
Feel free to join the conversation and share your own thoughts about the winners and losers from the year that was, and please continue checking out all of our 2013 boxing awards as we release them!