When Manny Pacquiao and Juan Manuel Marquez inked those contracts and agreed to get it on again, they entered into a class only a select handful of world class boxers can claim membership in, namely owning a quadrilogy. Going at it four times has always been a rarity in boxing, usually because so few rivalries still have unsettled business after three fights, and so few see both fighters still at or near their primes so late in their careers. More often than not, one guy has put his stamp of authority on the other, or one guy has slipped too much to stay competitive with the other, invalidating the value of a fourth clash.
Some boxing pundits are bemoaning Dinamita and Pacman having a fourth dance date, but it's my considered opinion those pundits need some sense smacked into them. Even if not every bout in a four-fight series is a good one, taken as a whole they have a special kind of drama to them. A quick look at boxing's best quadrilogies should reveal why.
Top 5 Boxing Quadrilogies
1. Willie Pep vs. Sandy Saddler Quadrilogy
Willie Pep is widely considered to be not only the greatest featherweight of all-time, but also boxing's grand master of defense. His arch-rival Sandy Saddler, arguably the greatest featherweight puncher who ever lived, stands as the perfect antithesis of Pep, setting the stage for one of boxing's greatest rivalries and its greatest quadrilogy.
When the pair first met for the in 1948, Pep was defending his World Featherweight Title for the first time, and clearly unprepared for Saddler's aggression and power. Pep went down twice in the 3rd, and then again in the 4th for the count. Pep bounced right back from the knockout defeat, and met Saddler in a rematch four months later. Proving his boxing mastery, Pep answered Saddler's style and won a clean decision in 1949's Fight of the Year, recapturing the title.
The rubber match came a year and a half later. Although he was ahead on the cards, Pep hit the canvas in the 3rd, suffered a separated shoulder in the 7th, and had to throw in the towel as a result of the latter injury, giving Saddler the featherweight crown. The pair met for the fourth and final time a year later, in 1951. In that final encounter, neither man seemed willing to risk very much, so the fireworks and wizardry was replaced by ugly wrestling and dirty tactics. The result was akin to the rubber match, because while Pep was ahead on the scorecards, he had to quit on account of a severe cut over his right eye.
Scorecard: Saddler wins 3-1, comes out with the World Featherweight Title
2. Rafael Marquez vs Israel Vazquez Quadrilogy
If you don't remember this super bantamweight rivalry, you aren't really a boxing fan, as it is arguably the most entertaining fight series of modern times. When they met the first time in 2007, Vazquez was a well-established WBC 122 lbs champion, whereas Marquez was coming up from a solid stint as a champion at 118 lbs.
The result was an all-action brawl that saw momentum shift back and forth. Vazquez caught an uppercut on his nose in the 1st Round, and ultimately that broken (smashed, really) nose is what decided the fight. By the 7th, Vazquez had to quit. In a rematch five months later, the two men tore at each other in a Fight of the Year encounter, where the 3rd Round was also Round of the Year. Both fighters cut each other's eyes up, but this time it was Vazquez who prevailed, hurting Marquez badly with a hard hook to the head and scoring a TKO6.
The 2008 rubber match produced more Fight of the Year material, with Marquez boxing effectively in the early rounds, putting Vazquez down in the 4th. Vazquez surged back, kicking off a slug fest that saw both guys hurt. From that point on, the fight was a war for control of the action, a war that Vazquez eventually won, eeking out a Split Decision after storming out to score a knockdown in the 12th and final round.
Each fight in this series built on the intensity and brutality, culminating in the third bout, and leaving both men in need of more than a year to recover. Vazquez needed repeated surgeries to repair the damage to one of his eyes, and was increasingly looked at as the one who suffered the worst in the constant warfare. Worse, although Vazquez kept the WBC strap from Marquez, his long stretch of inactivity saw it stripped away from him. The fourth fight was somehow necessary, but anti-climactic and almost predictable given Vazquez's steep decline. Marquez dominated Vazquez to a KO3 victory.
Scorecard: 2-2 with Marquez as the last man standing
3. Sugar Ray Robinson vs. Gene Fullmer Quadrilogy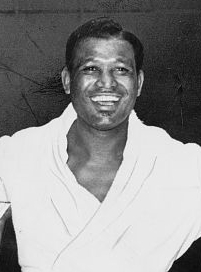 This match-up saw a young, powerful mauler in the form of Fullmer tangle with a Ray Robinson who, while well past his best, was still a formidable boxer-puncher and legitimate world contender. What made the quadrilogy great was its potential to produce spectacular action, as Robinson had lost just enough to make him competitive against a mega-tough, all-action guy like Fullmer.
Meeting for the first time in 1957, Fullmer brawled, smothered, and beat up Robinson, taking away the master's ability to use space and timing. Robinson suffered a cut by the eye, a 7th Round knockdown, and lost the World Middleweight Title on points. In a rematch four months later, Robinson proved that even at the age of 36, he was still a deadly rematch opponent. The fight looked set to become a repeat of the first encounter when Robinson found his room, footing and timing in the 5th, landed a picture-perfect hook to Fullmer's jaw, and knocked the Cyclone senseless to reclaim the title.
The two men would not meet again until 1960. Fullmer was 29, while Robinson was almost 40 and still the middleweight champ. Even though Father Time was knocking at his door, Robinson proved his 5th Round kayo of Fullmer was no fluke by battling the younger swarmer to a standstill. The fight was declared a Draw, and everyone agreed it was very, very close.
The final encounter was just over a year later, in the March of 1961. The savagery of the initial rounds is testified to by the fact that both men were cut over the eyes by the end of the 4th, but Robinson was reaching the end of his rope, and Fullmer finally overcame him in a solid points win.
Scorecard: Fullmer outlasts an aging Robinson by 2-1-1, and walks away with the middleweight title
4. Bobby Chacon vs. Rafael Limon Quadrilogy
This one stands as the classic, defining rivalry between a Mexican and a "Chicano," or Mexican-American fighter. The Schoolboy met the Bazooka for the first time in Mexico in 1975, with Limon out-pointing the streaking, much-favored Chacon over 10. They would not meet again until 1979, in an inconclusive clash over the NABF 130 lbs belt. Chacon was ahead on the scorecards, but the fight was ruled a Draw after an accidental headbutt opened a wicked cut over Limon's eye.
Eleven months later, Chacon finally got his revenge by earning a Split Decision over Limon. When they met for the fourth and final time in 1982, Limon was the reigning WBC Super Featherweight Champion, so the pair clashed for a world title for the very first time. The rangy Limon controlled the opening rounds, but Chacon came on, eventually finding the mark for his lead right. He took a lot of damage doing it, but Chacon kept coming on, eventually getting ahead on the scorecards and grinding Limon down. Chacon went down in the 3rd, and Limon in the 15th. If this Fight of the Year were held today, Limon would probably have won in 12, but as it was Chacon carried the unanimous decision in 15.
Scorecard: Bobby Chacon ultimately prevails 2-1-1 and wins the WBC Super Featherweight Title.
This was the great quadrilogy of my grad school years, evolving out of a three-way rivalry between "Professor" Nelson, "Texas Tornado" Leija, and Gabriel Ruelas. The latter fell out of the rivalry after accidentally killing Jimmy Garcia in the ring in 1995, leaving Nelson and Leija to duke it out four times in total.
Nelson, the great boxer from Ghana, met Leija for the first time after just narrowly edging out a win over Ruelas in the historic Mexico City fight card headlined by Chavez vs. Hagen. Nelson kept his WBC Super Featherweight Title from Leija in a closely matched draw, in what was one of the first boxing events at San Antonio's Alamodome. In a rematch eight months later, Leija improved on his performance and took the title in a unanimous decision.
After winning the title from Nelson, Leija lost it to Ruelas, who in turn lost it to Nelson. The Professor was therefore the champ again when his rubber match came two years later, in 1996. Nelson cut Leija twice over the eyes, leading to a TKO6. The fourth encounter followed two years later, after Nelson's loss of the title to Genaro Hernandez,  when Nelson was almost 40 and Leija only 32. Finally enjoying solid gains over his rival, Leija won a comfortable points victory and sent Nelson into retirement.
Scorecard: Leija left as the last man standing after 2-1-1