Mayweather Jr. Courtroom Saga Drags On; Saul Alvarez Will Return to the Ring Soon; Two Jean Pascal Victims Will Meet on Pascal-Hopkins II Undercard:
A busy few days in the boxing world for rumors, news and breaking stories. As such, the Boxing Rumor Mill is back with another edition. Headlining things is Floyd Mayweather and his upcoming court dates. His trial involving the domestic violence and felony coercion case involving his former girlfriend has been pushed back yet again.
An evidence hearing has now been moved back to April 28th, while Mayweather is also due in court on the 25th of April to deal with charges of misdemeanor battery following his run in with a security guard. This means that Mayweather's ongoing legal drama is only going to be dragging on that much longer.
His fighting future had already up in the air, and he faces up to 34 years in prison if convicted on all 8 charges involving the case with his ex-girlfriend. That may yet still be settled out of court, but even so, it means that Mayweather's calendar won't have any penciled in fight dates anytime soon.
Saul Alvarez Returning to the Ring Soon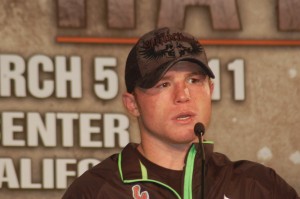 "Canelo" is fresh off his vacant WBC 154 lbs title-winning effort over Matthew Hatton, but he doesn't plan to stay idle for long. His first defense is tentatively penciled in for this June, and it could be heading to Guadalajara, Mexico, in what would be a raucous environment.
No opponent or potential opponent has been named as of this time. However, it's worth nothing that Vanes Martirosyan has been positioning himself to becoming Alvarez's mandatory opponent. Whether or not Golden Boy and Team Alvarez want to move immediately in that direction or not remains to be seen.
Dawson-Diaconu on Hopkins-Pascal II Undercard
As part of the arrangement to green light the rematch between Jean Pascal and Bernard Hopkins, and postpone the rematch between Pascal and Chad Dawson, Dawson agreed to fight on the undercard with the understanding that if he wins his bout, he gets a fight against the winner of the main event, whether it's Pascal or Hopkins. His opponent now appears set for that bout, and it will be fellow Pascal victim Adrian Diaconu.
Pascal has twice defeated Diaconu via decision, winning the WBC title and then defending it against him. Previously, the WBC belt had belonged to Dawson, who forfeited it to fight for the IBF strap against Antonio Tarver. Dawson, now paired with Emanuel Steward, doesn't just want to beat Diaconu, he wants to shine and re-elevate his damaged status, while Diaconu believes the third time would be the charm against his Canadian rival.
More Rumors & News
…Sergio Martinez will be fighting on Saturday night without having his head trainer in the corner with him. Pablo Sarmiento, brother of typical headman Gabriel Sarmiento, will be running the corner in Martinez's fight against Sergiy Dzinziruk.
…Joshua Clottey had been scheduled to make an undercard appearance on the Cotto vs. Mayorga Relentless PPV, but has had to pull out with ankle and wrist injuries. Clottey is now planning to campaign as a junior middleweight.
…The deal for Wladimir Klitschko to face David Haye on July 2nd is near completion. Klitschko recently pulled out of his April date with Dereck Chisora, the second cancellation of that bout, and the latest news in the ongoing drama between the two heavyweights.