In boxing, there are certain ring traits that jump out and captivate us. The sport is filled with examples of boxers who captured the attention of the public with easy-to-identify skills, while other fighters languished in relative anonymity with more subtle skills. The fans like to see things they can easily identify with–like blinding speed, bone-crushing power, or even an ungodly ability to soak up punishment. Those are things that are easy to see.
Other fighters, however, have talents that lie more off the radar. They're effective winning fighters, even champions, but fail to generate much buzz because their true abilities are more hidden. When left to describe what makes them so good, we struggle to come up with a good explanation.
Other fighters get written off before they should be. A series of bad performances or even one high-profile loss can cause people to prematurely place them in a lower bracket. Boxing is not like it used to be, where fighters could sponge setbacks in bunches and bounce right back and even become dominant champions. Nowadays, there is no tolerance for losses. Some fighters get written off on the basis of their won-loss record. A byproduct of all this is that some fighters are better than what some people think. Let's look at 4 current fighters who fall into that category:
Miguel Vazquez, IBF Lightweight Champion, 33-3 (13 KOs)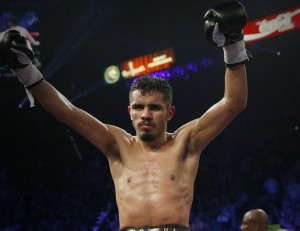 It's not hard to understand why Vazquez fails to get much attention. He simply isn't very exciting. He mixes a deceiving level of toughness with old-school boxing skills. Vazquez is also a master of range and timing, leaving opponents flummoxed. It just looks easier than it is. His three losses are forgivable–two points defeats to Saul Alvarez and a 2007 decision loss to Timothy Bradley. In other words, the only guys who have been able to beat the 26-year old lightweight are now champions at welterweight and junior middleweight.
A win over undefeated Breidis Prescott got him a high-ranking and he went on to win 7 IBF title fights, none of which were really that close. Along the way, he beat undefeated Leonardo Zappavigna and in his last fight, he schooled unbeaten top contender Mercito Gesta, who was 26-0-1 coming into the fight.
There's just something about Vazquez that seems so dull. He has a morose vibe and the fact that his trainer, the disgraced Javier Capetillo of Margarito-Gate fame, has to shout instructions from ringside because he's banned from corners doesn't help his appeal much either. Vazquez will have a chance to separate himself from the pack when he takes on another overlooked talent in WBO titlist Ricky Burns in an upcoming unification bout.
Gamaliel Diaz, WBC Super Featherweight Champion, 37-9-2 (17 KOs)
No one is saying Diaz is great, but he recently won a world title against long odds and is now in a position to reap the rewards of a tough career. The battle-tempered Diaz has never had it easy, forced for much of his career to take tough fights on short notice. A lot of people seem to forget that he's the only man to defeat the high-flying Robert Guerrero. You would think that would be enough to keep him on people's radar, but he's still as obscure as it gets.
The angular, 32-year-old Diaz has won 14 fights in a row during a 4-year unbeaten streak, but was still a sizable underdog when he went to Tokyo to face well-regarded WBC 130-pound champion Takahiro Ao. Diaz romped en route to a 12-round decision. Diaz is a dogged fighter, but has great legs even with a super-wide stance, as is able to establish and dictate the terms of a fight with his wheels. Still, not many people expected the 15-year/9-loss vet to win a title on the road against a talented titleholder like Ao.
Daniel Ponce De Leon, WBC Featherweight Champion, 44-4 (35 KOs)
A lot of people wrote De Leon off after he was slayed in the first round against Juan Manuel Lopez and it didn't help when Juanma went on to twice get his butt kicked by Orlando Salido. It's also bemusing how little attention was paid to what seemed to be a decision win over Adrien Broner–a decision that went against Ponce. Broner is now compared to a young Floyd Mayweather, Jr. When Jose Luis Castillo got screwed in a decision against a young Mayweather, he carried around that mojo for years. No such luck with De Leon.
He was a 3-1 underdog when he recently faced WBC Featherweight Champion Jhonny Gonzalez. De Leon, 32, did what he does best. He hung in there with Gonzalez with his underrated boxing skills, before honing in with a thudding attack that had Gonzalez busted up and unable to continue after 8 rounds. The resilient southpaw now looks to punctuate a late-career renaissance with a big 2013. De Leon could always hit hard, but is now a solid and capable boxer, capable of engaging in the long-range game with the best in the business.
Andre Ward, Super Middleweight Champion, 26-0 (14 KOs)
It's hard to say that one of the best fighters in the world who is on everybody's top-five pound-for-pound is "under the radar." It's just that he's the leading candidate to become the PFP top dog once the old guard fades away from the scene. Once that happens, Ward will become perhaps the most indecipherable number-one pound-for-pound fighter in recent memory. In other words, it's always been relatively easy to describe why the best fighter is in fact the top guy. Think of recent number-one fighters, like Tyson, Chavez, Whitaker, De La Hoya, Jones, Mosley, Pacquiao, or Mayweather. They were guys even a casual fan could easily describe.
Ward is fast, but not really in a flashy way like a Sugar Ray Leonard or Roy Jones. His defense is excellent, but not in a readily-apparent way like Pernell Whitaker. He can go to the body well, but not as viciously as someone like Chavez. He can hit, but will never be confused with some of the big hitters who have previously been the top guy in the sport.
Look at it this way–when someone asks you to describe what made past top fighters so great, it's easy for you to come up with an answer. Imagine someone asks you to describe what makes Andre Ward so good? What would you say? See, you're already struggling. It's because Ward covers the whole spectrum. Against Kessler, he was a ruthless trench warrior. Against Abraham, he was a mover and he's been everything in-between.
Ward's true powers lie in his versatility, self-belief, preparation, game-planning, laser-concentration, and extraordinary ring IQ. Those are things that can get you to the top, but Ward lacks a clear ring identity, which makes him quite unusual. His best traits aren't the kind of things that jump off the screen. At the end of the day, however, those qualities are probably going to be enough to make him the best fighter in the world.