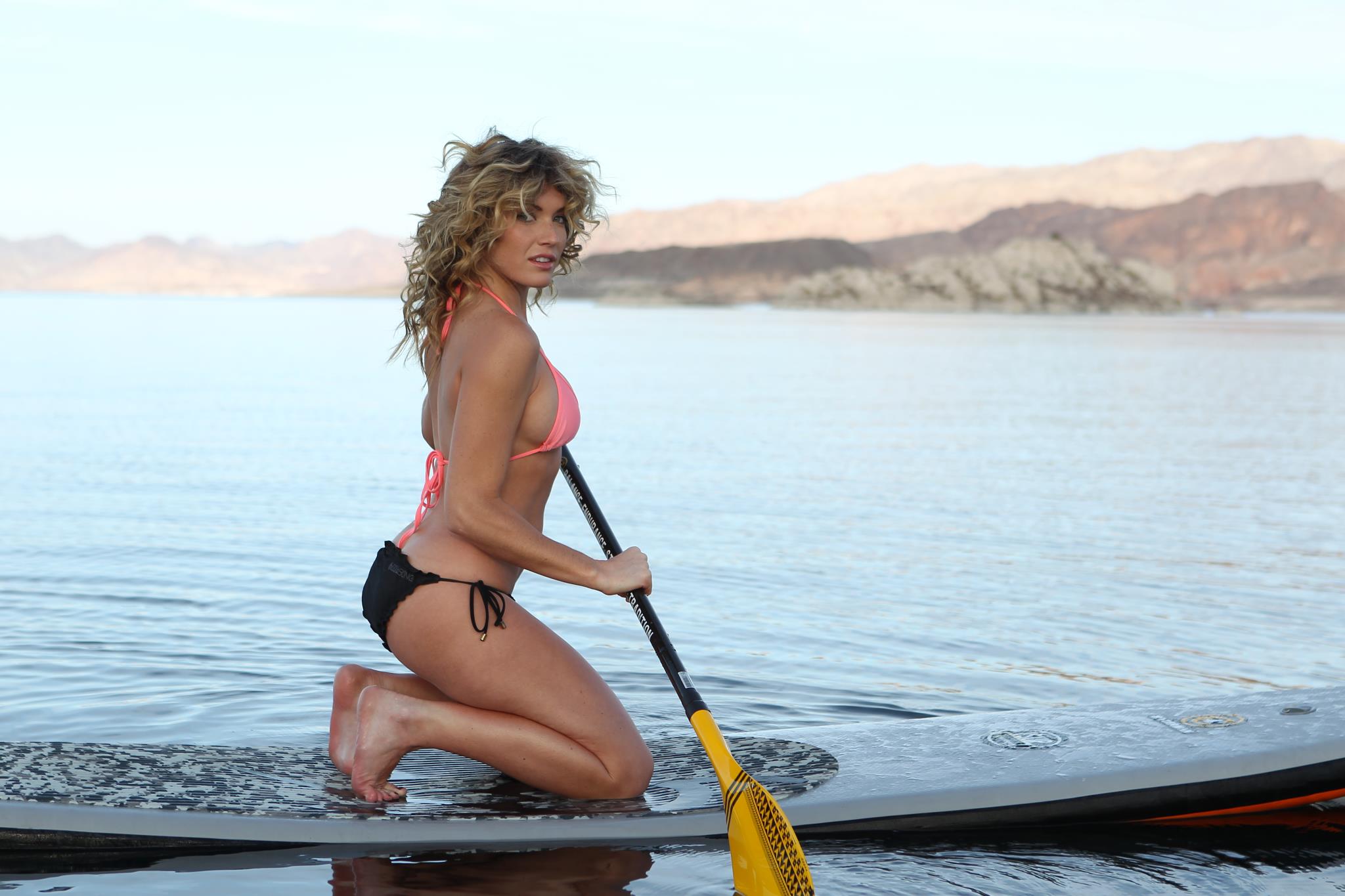 Sexy Photos of Former UFC Octagon Girl Natasha Wicks
Ladies and gentlemen, may we present the wickedly sexy Natasha Wicks. Natasha is a former UFC Octagon Girl, landing that gig after winning the Maxim UFC girl search. She still works live MMA events, while doing other modeling gigs and much more. You know, the usual, just being a world-class distance runner with aspirations of landing a spot on the 2016 USA Olympic team. No big deal, right? Check out our special Q&A interview with Natasha Wicks below, as well as a huge collection of heart-stopping pictures.
For more Natasha, follow her on Twitter, @NatashaWicks, or like her official Facebook page.
Natasha Wicks Photo Gallery
Q&A Interview with former UFC Octagon Girl Natasha Wicks
Hometown: Las Vegas
Residence: Bay Area, Sunnyvale, CA
Age: 27
Occupation: Athlete (sponsored distance runner for Ryno Running), Model, Ring girl for Invicta FC, Dancer, Actress
How did you get started with modeling and being a ring card girl?
I began modeling in 2007 in Las Vegas. I worked as a gogo dancer in almost every club in Vegas, I did model caddying, print work and was a tub girl at Tao beach for a while. I had my first big break when I won a contest to be a Host Bunny at the Playboy Club in 2008. In 2009, I was entered into the Maxim UFC search for the new Octagon girl, and I won. From there it has been a non stop adventure.
How many events have you worked?
For the UFC, I worked most events from 101-108. And I am the official ring girl for Invicta FC and there have been two.
What's the biggest event you've worked, or the favorite one you've been a part of?
I honestly do not have a favorite fight out of all the fights I have worked. I am a huge fan of the sport and have made so many friendships and loved all the fans that it would be impossible to pick.
What's the best part of your job?
The best part about being a model is the constant change up. Each job is different for the most part and it gives me joy to entertain. As an athlete, it is the greatest feeling when you see results come from hard work, like win a race, improve my time, see what I am capable of.
Are you a boxing fan and have you worked any boxing events?
I am a boxing fan for sure, but have not worked one as a ring girl. Quite a few of my friends have though.
Any favorite fights or fighters?
Picking a favorite fighter is hard for me, but I'll name some of my favorites: Obviously Kyle Kingsbury [Editor's Note: It won't take long to do a Google search and find the connection between Wicks and Kingsbury], Ryan Bader, CB Dolloway, Randy Couture, Urijah Faber, Josh Thompson, Kenny Florian, Luke Rockhold, Daniel Cormier, Mike Swick, Chael Sonnen, Joseph Benavidez, Sara McMann, Ronda Rousey, Miesha Tate… List goes on!
Most memorable experience on the job?
Most memorable experience on the job was definitely the first fight I worked. I never had experienced such a thing. As a performer and someone who loves to entertain, having people scream for you and want to take a picture and want to talk to you with so much passion is quite exhilarating.
Any mishaps, embarrassing moments or other things you'd rather not remember from your time as a ring card girl?
None that I consider mishaps. There was always an issue with my hair (laughs)… I loved my natural curly hair and they wanted it straightened. So one of the fights I decided to just wear it curly and some of the staff freaked out for a minute, but then everyone loved it. So all was okay in the end.
What are your goals in the industry or with your career?
Goals as a model are just to enjoy it while I still can do it and keep trying to land more epic gigs and opportunities. We all age and younger girls get the jobs, it is what it is and I will enjoy it to the end. As an athlete, I am working toward my 2016 Olympic goals. I am a distance runner and hope to do well in the trials and represent the US in Brazil.
Any other details about yourself you'd like people to know?
I am a jokester! I laugh at everything and 98% of the things I say are just that… humor. I have a simple view of life: Love people, don't judge and do what makes you happy… everything happens for a reason so just go with it.
Be sure to follow Natasha on Twitter and check her out on Facebook to see more of this wickedly sexy beauty.