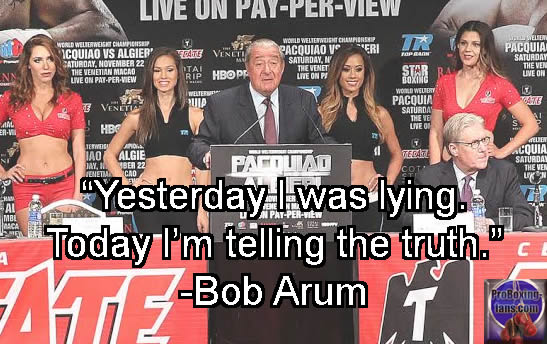 Bob Arum is famous for many reasons. He's one of the most well known and successful boxing promoters in history. But for many people, he'll always be most famous for his most infamous quote.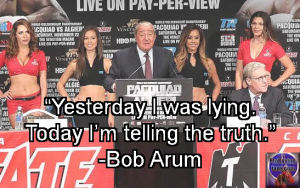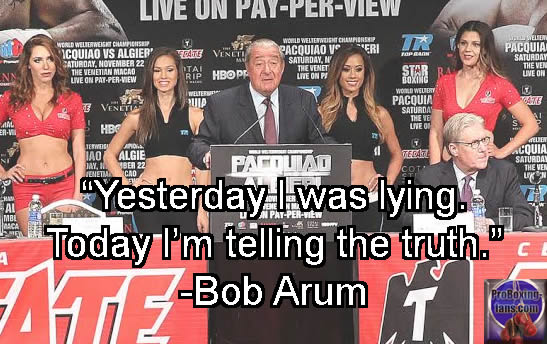 "Yesterday I was lying. Today I'm telling the truth." – Bob Arum
So keep in mind, as you hear updates and reports about negotiations for Floyd Mayweather vs. Manny Pacquiao, or anything else related to the fight or other boxing news which comes from this guy as a source… you should take it with a grain of salt.
He'll lie, cajole and manipulate, and basically say what he wants, in order to produce an end result. And that's just what he admits to doing. Who knows what's really happening behind the scenes.