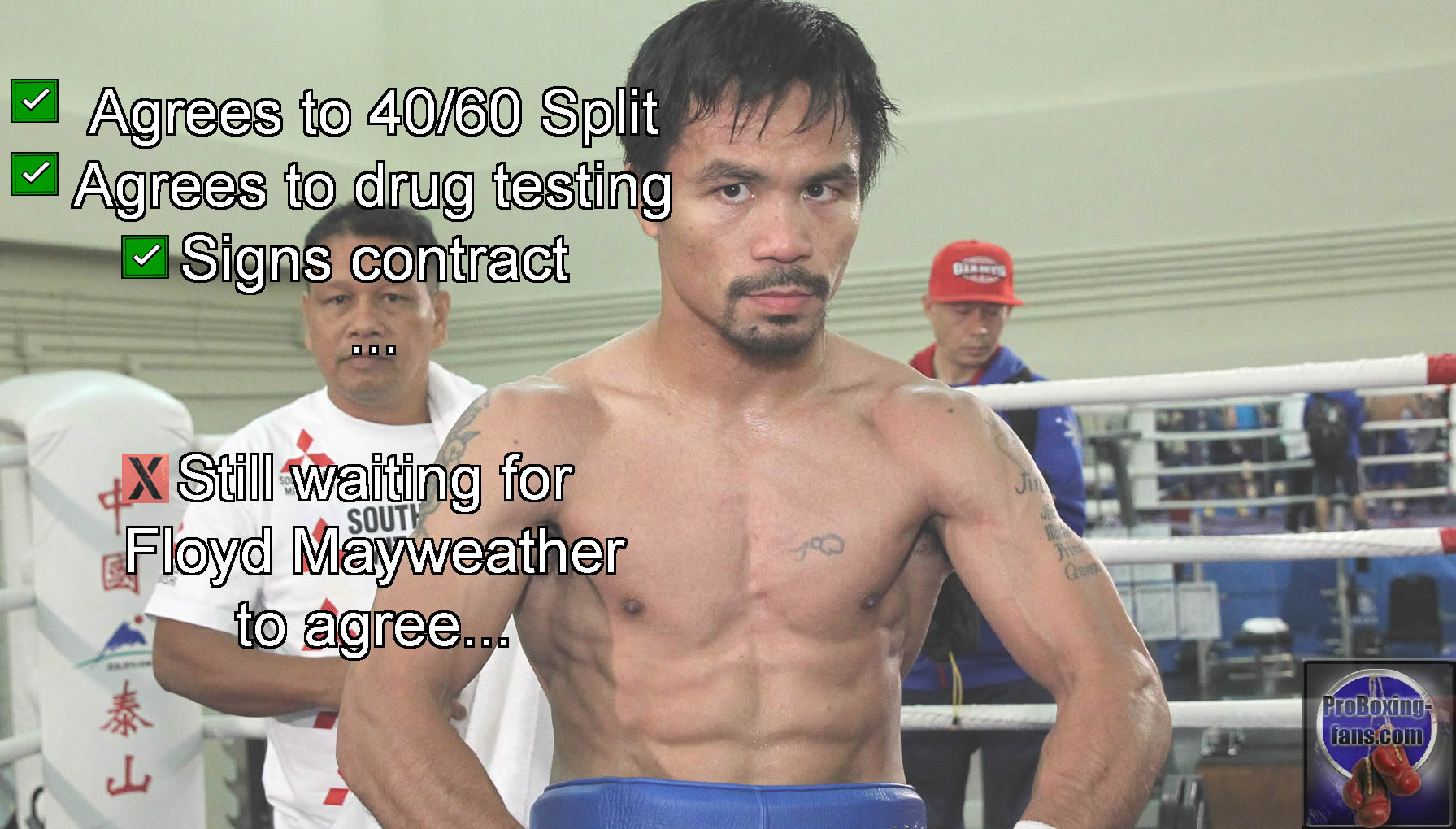 Will the Floyd Mayweather vs. Manny Pacquiao fight happen this year?
Right now, Manny Pacquiao and fight fans are all playing the waiting game.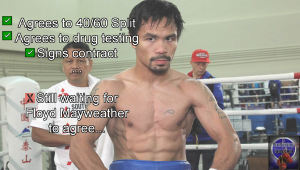 Pacquiao has… agreed to a 40/60 split… agreed to drug testing… and agreed to all terms of a potential contract.
But he, and us, are still waiting for Floyd Mayweather to agree. What's the hold up, Mayweather?